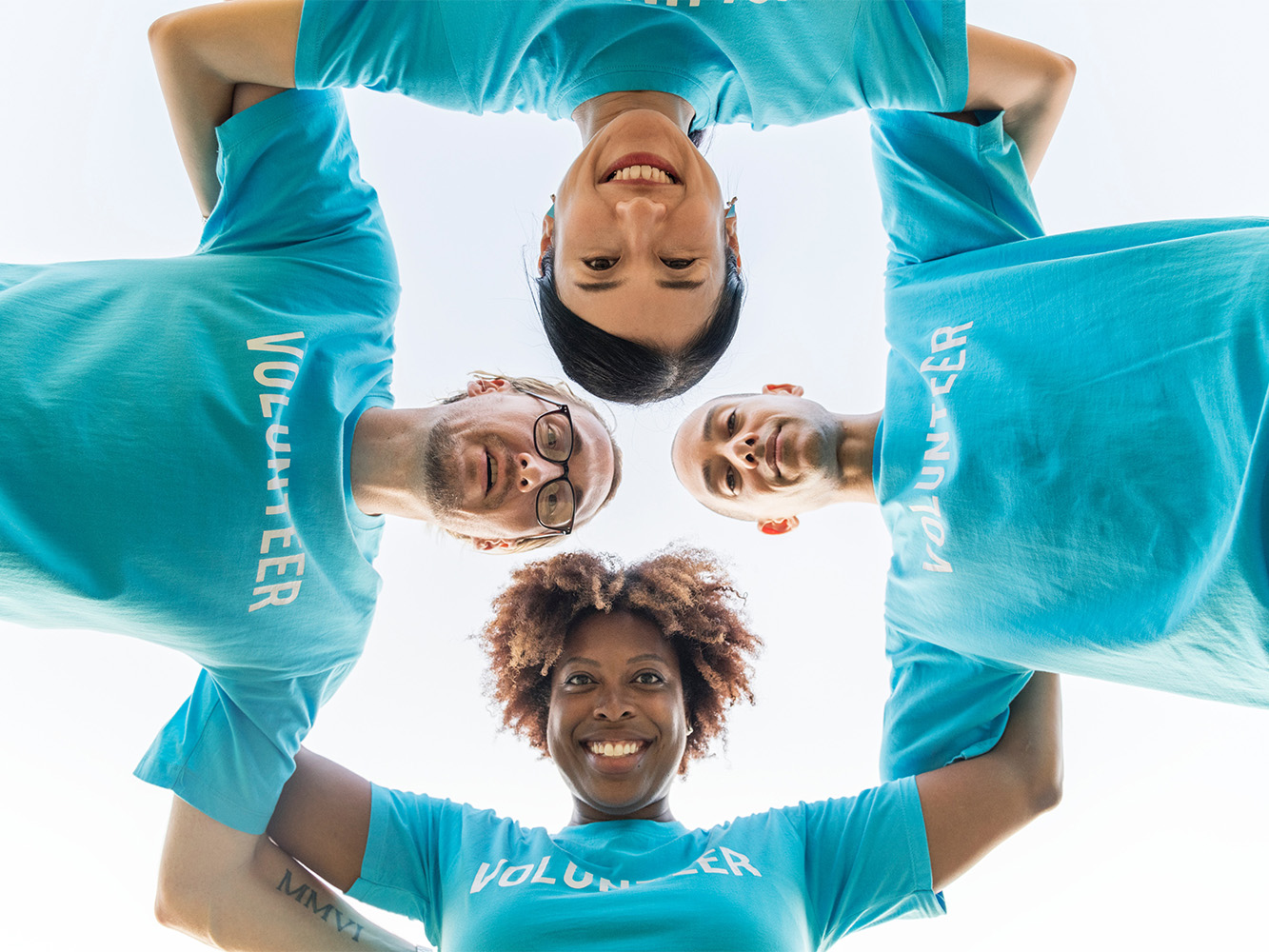 Alumni & Supporters
Volunteer
There are a number of ways in which RGU alumni support our current learners, your experience, knowledge network could provide the opportunity someone is waiting for.
RGU is always looking for alumni to share their valuable experience and insights with students. Here are the opportunities we currently have available.
Professional Mentoring Programme
The mentoring programme matches experienced professionals with RGU students to mentor them over a six month period, beginning in January.
The programme is offered to postgraduate students and recent graduates.
Alumni or employer partners
The scheme is open to all RGU alumni and employers. If you are interested in becoming a mentor, please contact us:
EMAIL VOLUNTEERING@ALUMNI.RGU.AC.UK 
or
Complete our online form
Current students
Students interested in the scheme will be invited, via email, to attend a presentation to find out more in October.
Further information
Contact Career Programme Officer Chloe Bruce, mentoring@alumni.rgu.ac.uk, for more information on the Postgraduate Professional Mentoring Scheme.
RGU is also currently looking for
Architecture and architectural technology practitioners to review students' work. This would involve either a single day or a half day commitment.
Enthusiasts to give lectures on twentieth century or contemporary Scottish architecture.
An Architect with experience working with archaeological sites to participate in studio based design discussion. This would involve 2-3 half day sessions.
An Architect, Project Manager or Contractor to share the application and implications of construction design and management regulations to RGU's students.
Construction and infrastructure professionals, as well as oil and gas professionals, to share case studies with students on the various stages of a project's lifecycle.
Professionals working with accessibility legislation and its implications on the design of buildings to share case studies or manage site visits for students.
Experts on the Disability Discrimination Act to advise Architecture students or share case studies.
Experts in the 4D Building Information Modelling approach to share case studies with students.
Case study question inspiration for students studying a Masters in Construction Law. Students will be researching answers to case study questions posed to them by the university. If you have insights into the situations that can occur involving the legal or contractual issues of construction law, then please do get in touch.
Computing project proposals for Computing Science and Digital Media students. If you have an idea for a project but do not have the resources to undertake it, you can put one of RGU's students on the case. Masters students will be looking for projects from the end of May to the end of August. Honours projects run from September to April. Please email Dr Hatem Ahriz with your project proposal before the end of March.
To take part
Please email volunteering@alumni.rgu.ac.uk if you would like to find out more or register your interest in any of these opportunities.