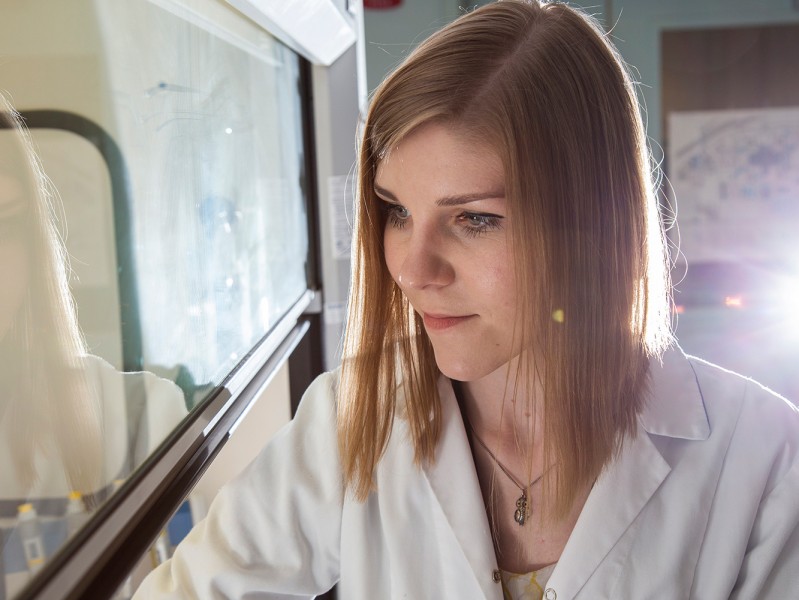 The Forensics graduate is fighting crime with chemistry, being one of only twenty students selected to complete a STEM graduate research fellowship funded by the U.S. Department of Justice.
Fighting Crime with Chemistry
Forensic and Analytical Science graduate, Ewelina Mistek, quotes at the top of her CV American Author, Leslie Schwartz - "Live your dream. Create your life. Lead with intention."
Maybe initially a surprising introduction to a forensic scientist whose Ph.D research at the State University of New York at Albany focuses on rapid analysis using vibrational spectroscopy and the availability of portable instruments to enable results at a crime scene to be obtained in a matter of seconds. However, Ewelina's research is driven by a determination to help members of the public who are involved in any criminal cases requiring forensic applications, save time and money to allow for more cases to be investigated and ultimately to bring criminals to justice and peace to communities.
Ewelina left Poland in 2011 and studied Chemical and Biotechnical Science at Business Academy Aarhus, School of Applied Sciences in Aarhus, Denmark. From a young age, her passion was forensics and she chose to come to RGU because of the hands-on practical opportunities the course offered. She graduated with a distinction and then headed to the United States to enrol in a graduate program in Chemistry at the University at Albany and perform research in forensics. Ewelina is now a PhD student there - being one of only around twenty graduate students nationwide to be chosen every year to complete a STEM graduate research fellowship funded by the National Institute of Justice under the U.S. Department of Justice.
The University at Albany has kindly given permission for us to share with you this podcast where Ewelina discusses her research in spectroscopy.
Read more of our inspiring Alumni stories: