The University Chancellor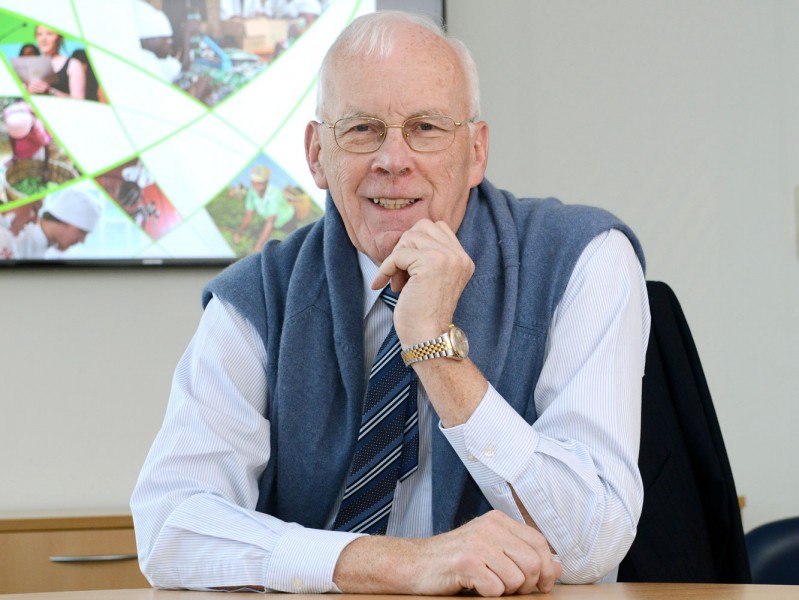 The Chancellor is appointed as the titular head of the University and confers degrees, diplomas and other awards. The current chancellor, Sir Ian Wood, is the second Chancellor of the University and replaced Sir Bob Reid on 7 December 2004.
Sir Ian Wood, KT, GBE, CBE, BSc., LL.D, DBA, DTech, CBIM, Fscotvec, FCIB
Born and educated in Aberdeen, Sir Ian Wood is a well-respected and influential global businessman. After graduating with a first class Honours degree in Psychology, he started his career in the North East fishing industry in 1964 when he joined the family business, John Wood & Son, and became the Managing Director in 1967. The business flourished over the years, and it is now made up of two independent Scottish Business Groups. The John Wood Group Plc, an international energy services company is now quoted on the LSE, and when Sir Ian retired in 2012, employed 42,000 people in 50 countries worldwide with annual sales of US$6bn. He remains Chairman of J W Holdings, one of Scotland's largest fishing companies. He is Chairman of Opportunity North East (ONE), established by the private sector to broaden and boost the economy of the NE of Scotland, and founding Chairman of the Oil and Gas Technology Centre (OGTC). He is also Chairman of The Wood Foundation, set up by the Wood family in 2007, whose core activities include enhancing tolerance, citizenship and education in young people in Scotland and agriculture venture philanthropy in Africa. Sir Ian was awarded The Carnegie Medal of Philanthropy in 2019.
For his achievements, Sir Ian has been awarded an honorary LLD degree by Aberdeen University, an honorary Doctorate of Business Administration by the Robert Gordon University, an honorary Doctorate of Technology from Glasgow Caledonian University, an honorary Doctorate of Engineering from Heriot Watt University, and an honorary Doctorate of Science from Strathclyde University.
He was awarded the CBE in the 1982 New Year's Honours List, a Knighthood in the 1994 New Year's Honours List, a GBE (Knight Grand Cross) in the Queen's Birthday Honours List June 2016, and Knight of the Order of the Thistle (KT) in the Queen's Birthday Honours List June 2018.