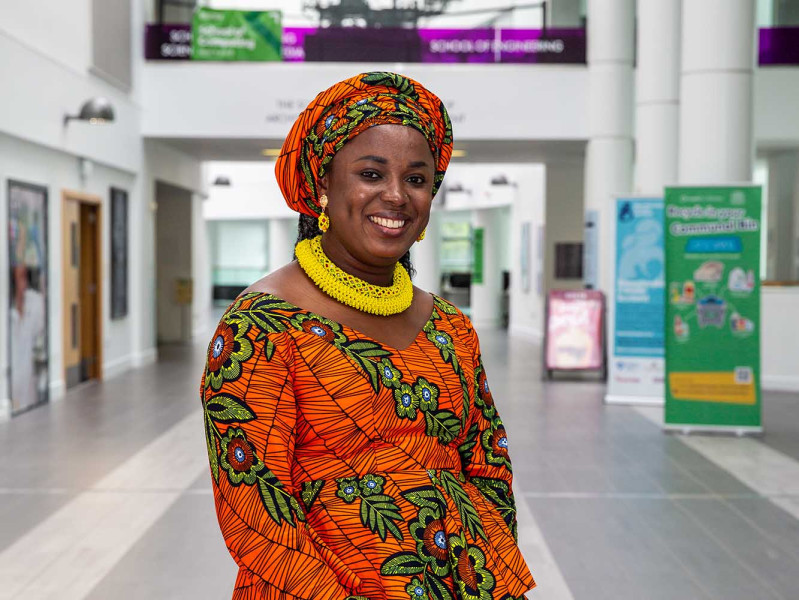 Patricia is the President (Communication & Democracy) for RGU:Union.
Patricia's journey into service began when she was 12 years old and started assisting her late mother in her restaurant. She worked there in various capacities until she was 17 years old. After secondary school, she began teaching in private nurseries and primary schools in Nigeria.
She earned a degree in BSc Botany from the University of Calabar in Nigeria's Cross Rivers State, whilst continuing to teach.
She began her academic and leadership roles in Aberdeen, first at International College Robert Gordon University (ICRGU) where she completed a Pre-Masters in Public Health and Health Promotion and was elected as the Student President of the College.
Having progressed to RGU, she has held leadership roles such as Class Representative and Nigerian Students' Society President, alongside volunteering as a Welcome Buddy. In March 2023, Patricia was also elected as Student President (Communication and Democracy) at the Students' Union.
As President, she aims to boost communication between the Union and its members, promote and coordinate the democratic structure of the union, as well as promote activities that will benefit students' social well-being on campus. To accomplish and improve the goal of a thriving campus, she will also collaborate closely with societies, communities and with the university.
Register of Interests
All positions, appointments, employment etc (whether remunerated or not) that you hold with any other organisation:
Details of any self-employed business, consultancy or other activities you are engaged in, whether remunerated or not, or for other reward or gains:
Details of any contractual or financial/non-financial relationship (including Directorship, Partnership, Consultancy, Board Membership, other Appointments or position of authority or influence, whether paid or unpaid,) with any other company, public authority or service or any other organisation, or any other position you have that would or could enable you to influence the award of a contract or allow you to benefit financially:
Details of any ownership of land or property or other holdings within Aberdeen (other than your own main family home) that may be directly or indirectly affected by any known or prospective estate development plan in the vicinity of the city centre campus or the Garthdee campus:
Details of any other interests or matters of equivalence to any of the above:
Details where the interests of any close relative may require to be declared: