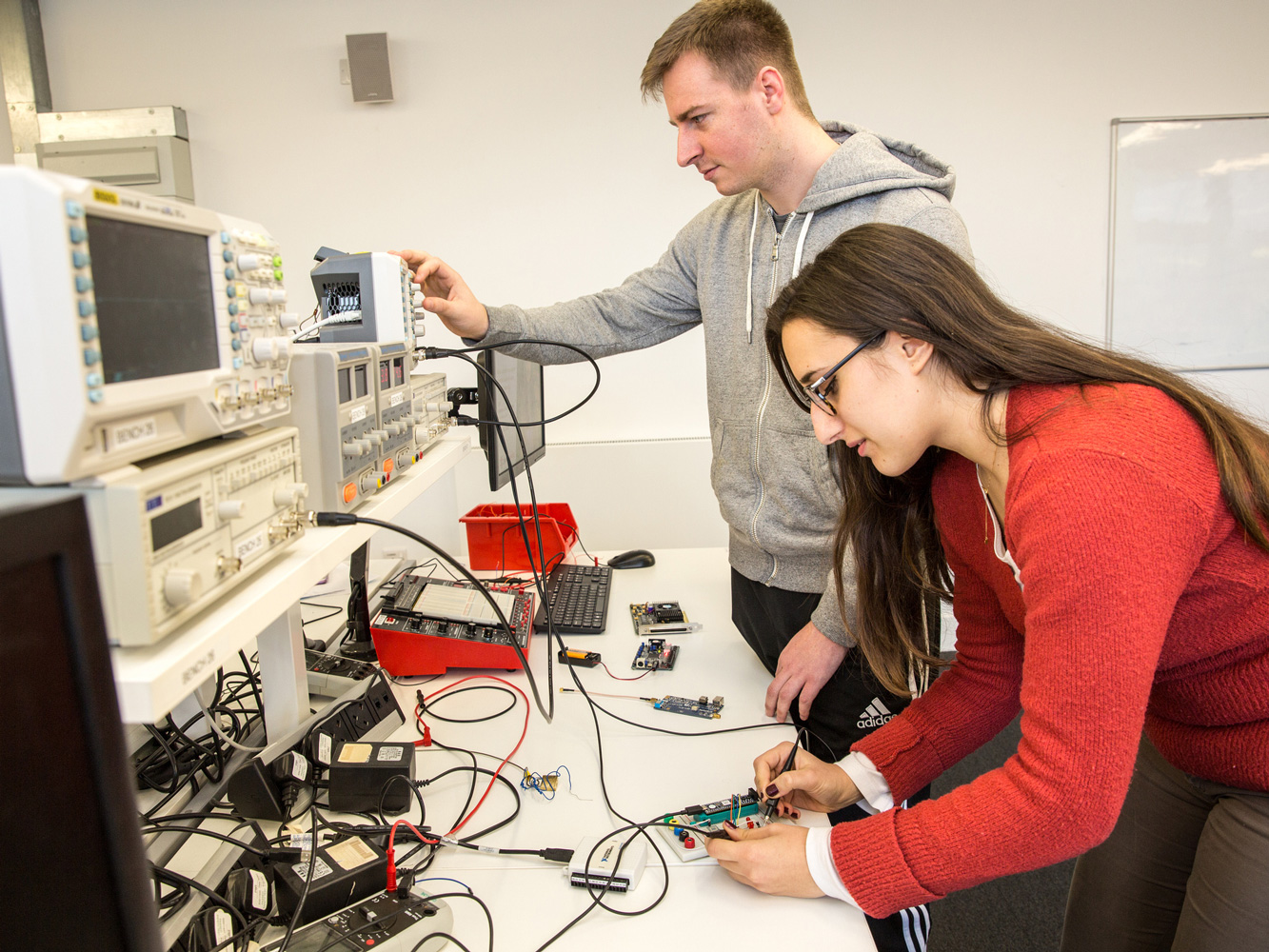 Computing, Digital & IT Facilities
Electronic Teaching Laboratory
Our Electronic Teaching Laboratory is available for your use throughout your time at RGU. The facility is predominantly used by the School of Engineering for practical teaching and assessment.
You'll have the opportunity to use our state-of-the-art electronic equipment including 35 bench sets with networked digital storage oscilloscopes, signal generators, multi-metres and electronics breadboards to design circuits.
Our laboratories are all fitted with contemporary engineering software on the PCs including mechanical software in order to maximise your learning opportunities.