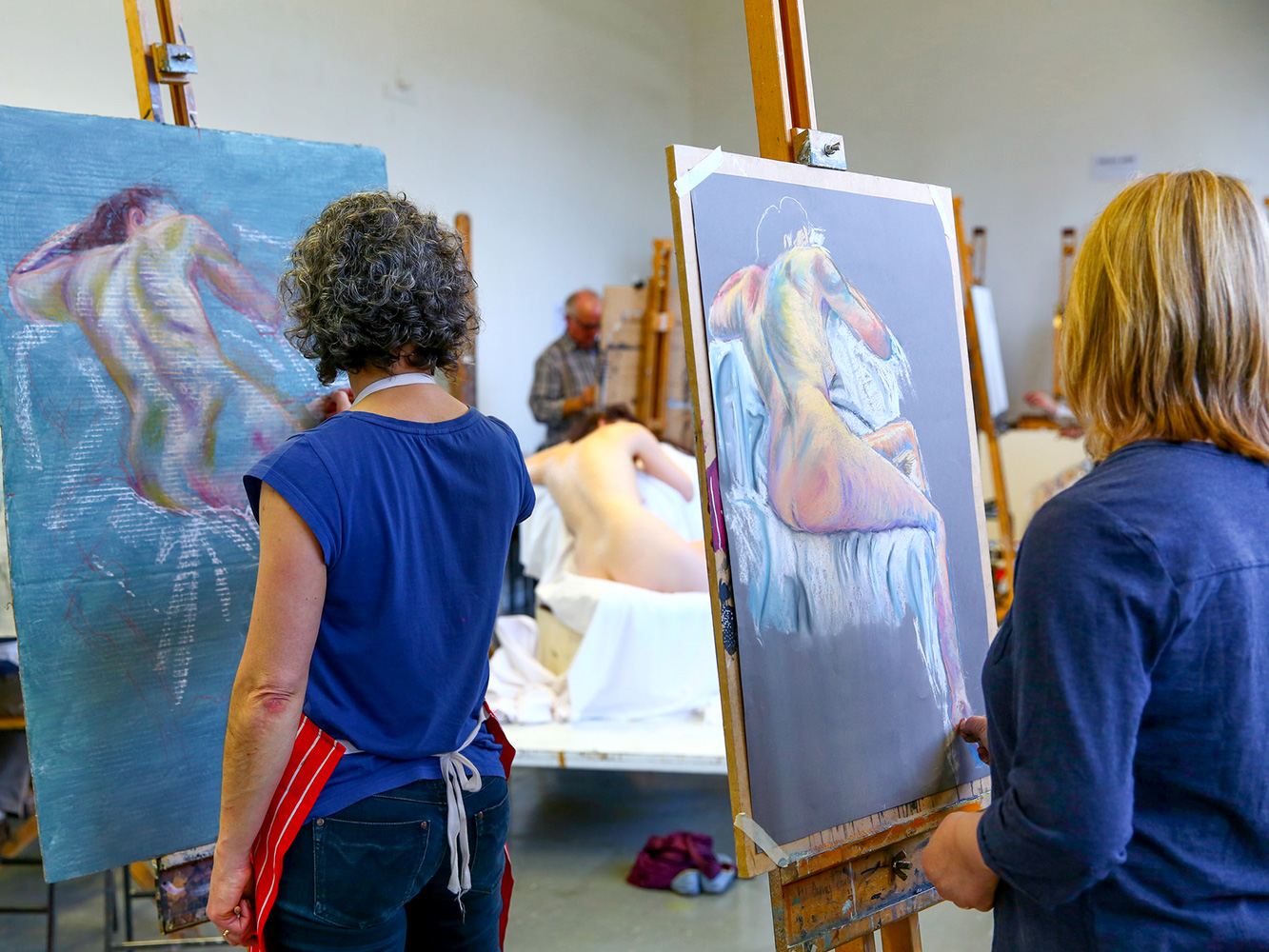 Art, Design & Craft Facilities
Life Drawing Room
The Life Drawing Room provides a bright and tranquil working space for you to explore the human form.
Step into our Life Drawing Room and take a place at one of the easels or drawing donkeys to create your next masterpiece.
Draw inspiration from the collection of classical statuary surrounding you, or practice on a real life model.