Ray Riddoch
Director – Harlaw Energy Ltd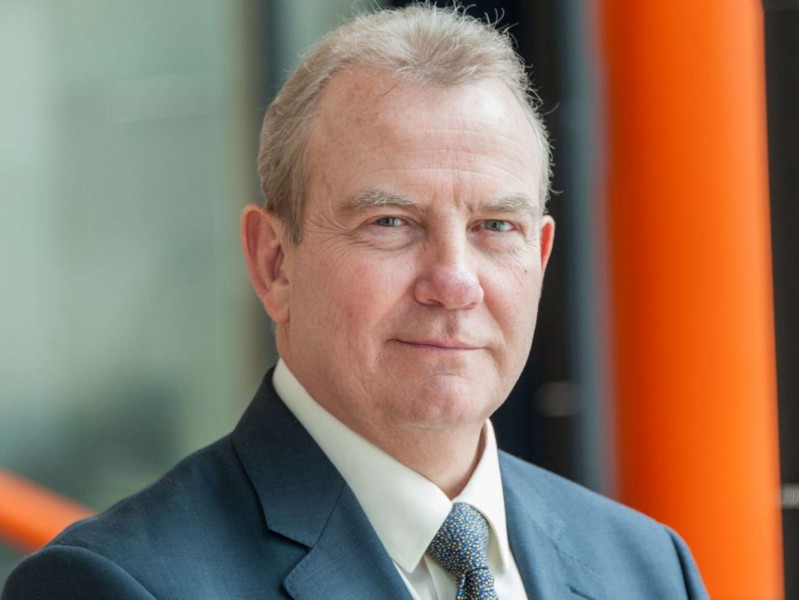 Ray Riddoch OBE is an established energy industry leader with a career spanning 40 years both in the UK and overseas. He has been awarded for his significant contributions to the energy sector and in 2019, he was awarded the OBE for services to the oil and gas industry, as well as a doctorate from RGU for services to the industry. Read more about Ray's fascinating career.
Could you tell us a little about what inspired you to pursue an MSc Offshore Engineering from RGIT?
I had reached a stage in my career where I had other engineering disciplines under my supervision so I felt I had to broaden my understanding beyond mechanical engineering. This was undoubtedly one of best decisions I've made as I found I could hold my own in debates around drilling, diving, sub surface etc. thanks to what I had studied at RGU.
What did you enjoy most about studying at RGIT? Any memorable experiences you can share?
Without a doubt, one of the standout experiences has been the camaraderie amongst the students, not only in my own course but with students from other courses as well. Also, the lecturers really did their best for you and I believe that is still the case today.
In addition to the academic benefits, representing RGIT at football opened the door to a great social life!
While your educational background is in engineering, your work has included leadership roles in human resources and business development. How did your skills and experience in engineering help you succeed in these roles?
To me, engineering is about logic and understanding. Therefore, to improves one's understanding you have to be prepared to talk to other people and ask questions when you don't understand or know the answers. So, when I went into fundamentally different roles, I felt very comfortable asking questions to improve my understanding and hopefully my contribution to the organisations I was working for.
In your career spanning nearly 40 years both in UK and overseas, you have witnessed a tremendous amount of change in the energy industry. In your view what role can oil and gas graduates of the future play in supporting in the energy transition?
Oil and gas will be required throughout the transition to net zero whilst new technologies are developed, therefore the skills associated with particularly gas exploration and production remain very relevant. Furthermore, the skills acquired while studying and working in the oil and gas industry are transferable and required in the renewables sector. I believe this is an exciting time as we bring all the skills together to solve a global challenge.
You have very strong ties with RGU, beginning first as a student and now a governor on the RGU Board. What are your ambitions for the future of the university?
RGU has always ensured that it is relevant to a variety of industry sectors. My view is that we need to be relevant not only to industry but to society as well. I am delighted to be part of this ongoing evolution within RGU.