New research findings reveal complex problems in end-of-life care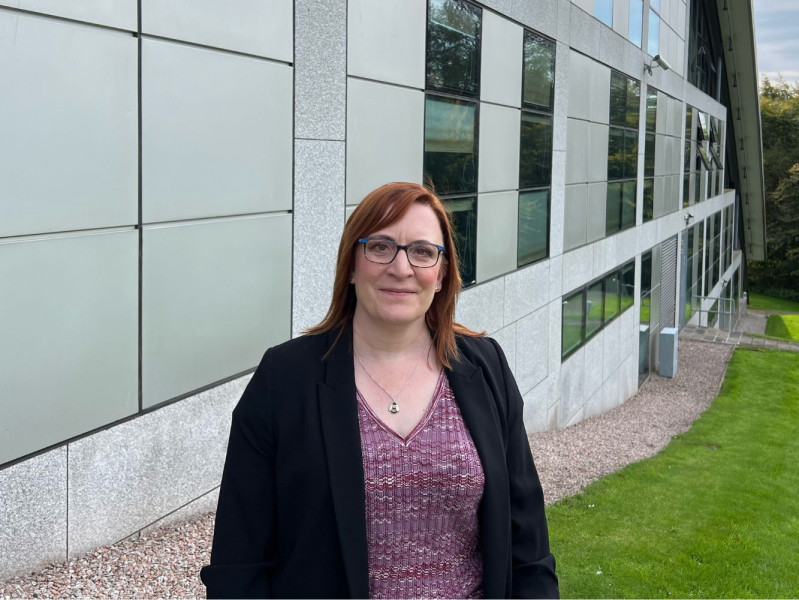 New research carried out by Robert Gordon University (RGU) has identified the complex issues that arise in the care of children with life-limiting conditions in Scotland.
The extensive research project included interviews with both parents of children with life-limiting conditions and the healthcare professionals who treat them, producing a set of recommendations which aim to improve communication and decision-making processes throughout each vital and sensitive stage.
Findings found that one clinician admitted to parents feeling "undermined" and "dismissed" while another said that parents "just don't feel that they're being listened to". There was also acknowledgement that "a lot of work" could be done in "preparing families earlier… [to]…make the absolute most of the time they've got left".
Permeating through results was the importance of "communication, communication, communication" with many saying that it could be better, including one parent who described their communicative experience as "very, very poor" and at times "a big loop where nobody would ever listen."
Other parents however did note the positives in their experience and credit clinicians for being "open and frank" and "singing off the same hymn sheet", despite admitting themselves that some parents just "don't want to know".
Recommendations based on the research are extensive and include more open and detailed conversations between parents and clinicians to develop rapport, understanding and mutual respect; providing more detailed training for clinicians in empathy; and introducing a single point of contact for parents to maintain regular and informed communication.
The research was funded by NHS Grampian Charity with a focus on experiences of those at NHS Grampian. It was led by Dr Sarah Sivers, Associate Dean at RGU's Law School. She said: "Our research emphasises the complexities involved in the care of children with complex and life-limiting conditions, and how tense and emotionally fraught circumstances can lead to a real breakdown in relationships and communication between parents and clinicians.
"It has also highlighted the need for earlier planning for the child's end-of-life care, and what that might look like, plus the role which specialist charities can have in providing more support and advocacy for families."
Despite a clear need for improvements, there is a shared recognition of the magnitude of the work that goes on in paediatric care as well as the difficulties and sensitivities that everyone involved faces, including elements which are beyond their control such as financial constraints and limited resources.
Further recommendations include aspects such as when and where parents and clinicians have difficult conversations, as well as introducing the provision of valued specialised charities and support services at an earlier stage. Children's Hospices Across Scotland (CHAS), which provide family support through specialist nurses, doctors and support staff in Aberdeen and across the nation, are one of these.
Rami Okasha, CHAS Chief Executive, added: "This is really significant research and shows the importance of hearing the voice of children and families at an early stage.
"Knowing your child may die young is the hardest thing and often involves unimaginably difficult conversations. The best care happens where parents, the child's doctors and palliative care specialists all work together to help children have as full lives as they can and get the right care at end-of-life. Involving CHAS and specialist charities early helps everyone: parents, children, and NHS teams".
Prominent legal cases in England involving Charlie Gard, Alfie Evans, Archie Battersbee and the developing case of Indi Gregory have all shown how difficult and distressing it is when a disagreement escalates into a court case, something which has not yet happened north of the border and why research such as this is so pivotal.
The wider project team was multi-disciplinary and included Margaret Downie, Associate Dean at RGU's Law School; Dr Heather Morgan at the Institute of Applied Health Sciences at the University of Aberdeen; and Professor Steve Turner from NHS Grampian's Royal Aberdeen Children's Hospital.