RGU researchers want to hear from city eBike riders
Thursday 14 September 2023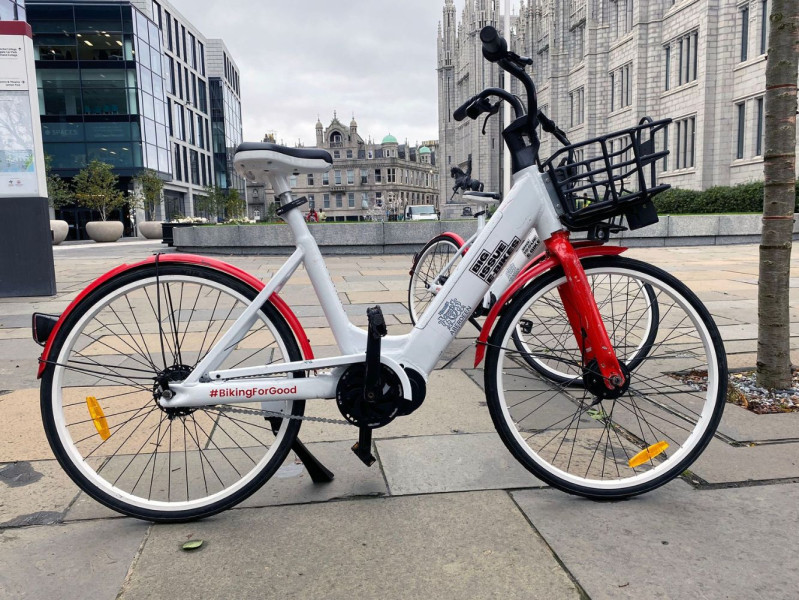 Researchers from Robert Gordon University have launched a survey aimed at finding out about the wellbeing of those using the Big Issue eBikes scheme in Aberdeen.
A team from the University's School of Applied Social Studies want to learn more about the physical and mental impact of users of the hire scheme.
The Big Issue eBikes arrived in Aberdeen last November with around 200 bicycles being rolled out at 40 different spots around the city centre. Riders can rent the bikes on a pay-as-you-go basis.
Project Lead at RGU, Caroline Hood, said: "This is an exciting opportunity to understand the impact the Big Issue eBikes scheme has had in Aberdeen on citizen wellbeing and transport habits.
"We know from existing research that cycling can have a positive impact on both physical and mental wellbeing and are keen to understand the views of users of the hire scheme in Aberdeen.
"RGU is committed to supporting initiatives which foster a more sustainable future and the Big Issue eBike scheme is one way of promoting a greener environment and minimising carbon emissions. We look forward to hearing from the public about their experiences and using this data to positively influence future policy both in Aberdeen and other European cities."
The research carried out by RGU is part of their ongoing work on Urbanome, a four-year project focussing on research areas related to the climate and the environment and their interactions with health and wellbeing in urban settings.
The overall objective of Urbanome is to promote urban health, wellbeing and liveability through the integration of health concerns into urban policies and the activities of urban citizens. This project itself has received funding from the European Union's Horizon 2020 research and innovation programme under Grant Agreement number 945391.
By taking part in the survey, individuals also have the chance of entering a prize draw to win one of six eBike rides worth up to 30 minutes each. The survey closes on Friday 6 October.
For further information please contact the Project Lead (Caroline Hood) via c.m.hood1@rgu.ac.uk.