RGU among top universities for student satisfaction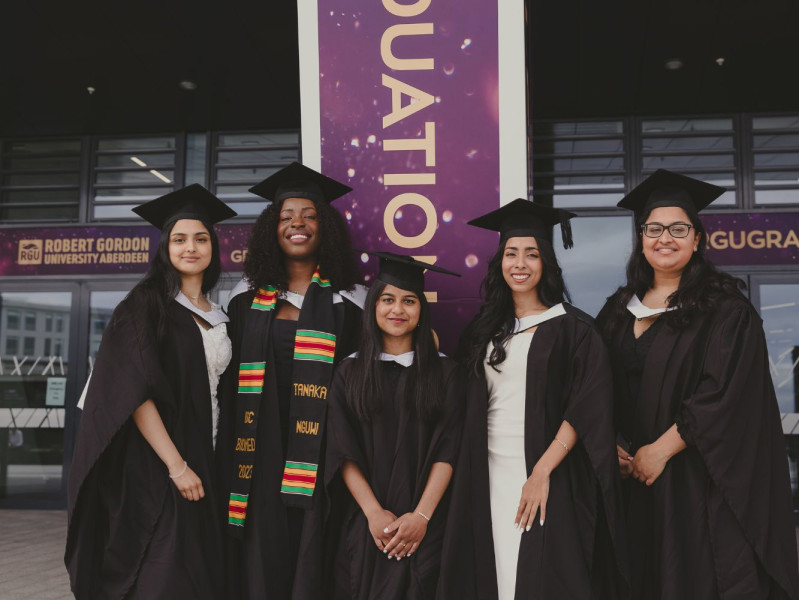 Robert Gordon University (RGU) has been recognised for its student satisfaction having been placed fourth in Scotland* in the National Student Survey (NSS).
The University is celebrating a strong performance of 82.4% for overall satisfaction and secured top rankings across the themes of the survey, achieving second place in Scotland for Learning Opportunities and Assessment and Feedback with positivity scores of 85.4% and 83.1% respectively.
RGU is also within the top four universities in Scotland for the themes of Learning Resources, Teaching on my Course and Academic Support, demonstrating that students value many aspects of their student experience with performance in the survey significantly above the Scottish average.
Professor Lynn Kilbride, RGU's Vice Principal Academic Development & Student Experience, said: "We are delighted with the results of the National Student Survey 2023 and they reflect how the excellent student staff partnership at RGU continues to meet the diverse needs of our students.
"This is also a great set of results for our hardworking staff who are consistently providing our students with an excellent experience that allows them to thrive beyond graduation.
"These results also provide us with the opportunity to continue to enhance our educational provision."
Following a review of the NSS for the 2023 survey, the UK funding bodies introduced an updated questionnaire and a new positivity score which replaced the previous percentage agree ranking.
The updated NSS asks students in the UK questions about a range of factors related to their academic experience, including the teaching on their course, assessment, and feedback, and how well courses are organised.
The 2023 NSS was open to students from January to April this year with more than 500 higher education institutions taking part and almost 340,000 students across the UK responding to the survey.
It is an independent survey that gathers final year undergraduate students' opinions on the quality of their course and is managed by the Office for Students on behalf of UK funding and regulatory bodies and administered by the independent market research agency Ipsos MORI.
*Excludes colleges and small, specialist, and private providers.