Raising a dram to softer skin: Research proves whisky by-product benefits
Thursday 02 February 2023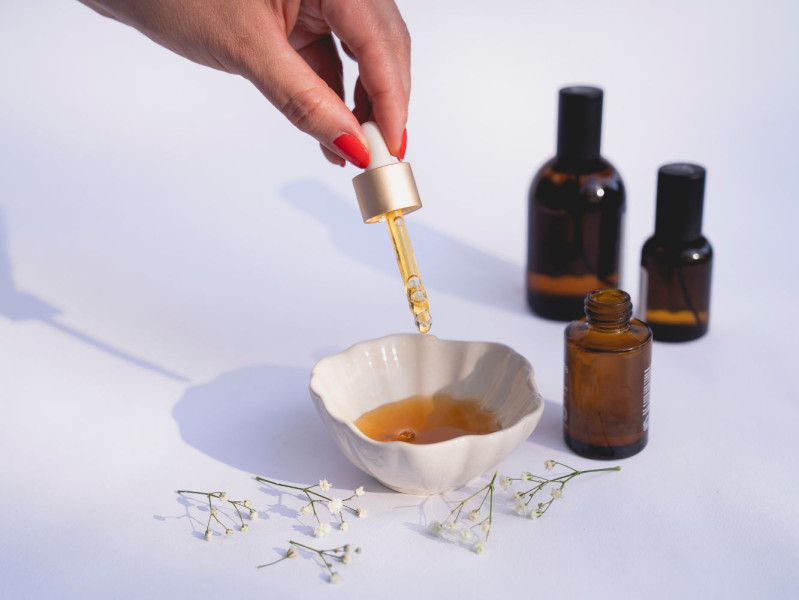 A Highlands natural skincare business has used the research expertise of Robert Gordon University (RGU) to infuse by-product of the whisky distillation process in its beauty products.
Thorough research and specialisation from RGU's School of Pharmacy and Life Sciences helped discover that the antioxidants extracted from whisky prove beneficial for skin rejuvenation and a natural ingredient to be added to ZAZA & CRUZ's luxury skincare line.
It's thought to be the first time that whisky by-product has been utilised to investigate the antioxidant capacity on cells.
The project came to fruition when Interface, who connect organisations with academia, met with Rebecca Hastings, the owner of ZAZA & CRUZ which was founded in 2013 and specialises in high-quality, natural ingredient skincare.
The independent business was launched from Inverness and successfully operates under the ethos of making customers feel confident in their skin with a unique and natural blend of ingredients that not only rejuvenate and moisturize but also shield against cellular damage and anti-aging.
Having approached several whisky distilleries to no avail, it was one local to Rebecca, GlenWyvis Distillery in nearby Dingwall, that gladly agreed to be part of the project and supply samples for testing.
Funded through an innovation voucher via the Scottish Funding Council, the research results found that placing the nutrients and polyphenols from whisky in skincare can help to boost the skin; fight free radical damage from the environment; reduce inflammation and puffiness; and calms redness in the skin.
The innovative use of whisky extract was initially inspired by the beneficial effects on the skin that the sake yeast fermentation process was proven to have by a Japanese company in the 1970's. It was that which sparked a further conversation between Rebecca and representatives at Interface.
Rebecca Hastings, Owner and Founder, ZAZA & CRUZ: "From day one we were both excited about the project and of the outcomes we were to find. Having the experience of the team at RGU helped me as a business owner in my field to feel confident in the results that they could produce with their research facilities.
"Working together with RGU and Interface has helped my business to look forward to the future. I cannot thank the team enough for all the support they have given me as a Scottish based business in the Highlands."
A team of specialists from RGU's School of Pharmacy and Life Sciences, namely Dr. Carlos Fernandez, Professor Nadimul Faisal, Professor Paul Kong, and Laura Blaikie, worked on the breakthrough project.
Principal investigator and Senior Lecturer, Dr. Carlos Fernandez, said: "The RGU team has developed a great partnership with ZAZA & CRUZ and this is reflected by two successful research projects investigating the antioxidant effect of pot ale from whisky for health care products."
Kirsty Buchanan, Business Engagement Executive for Inner Moray Firth at Interface, said: "I met Rebecca at an event at Highlands and Islands Enterprise where I was able to provide her with details of our unique matchmaking service and discuss innovation in her sector which could apply to her small business.
"I am delighted with the results of Rebecca's partnerships with RGU – we are all very excited about the potential future impacts, for Rebecca, her business, RGU's research, and of course the Inner Moray Firth region."
The collaborative project success means ZAZA & CRUZ is now able to not only implement changes to include the newly discovered ingredients in its growing range of skincare offerings, but also has the platform to develop further having gained an expert understanding and scientific approach of research testing and development.