RGU to educate Jersey nursing and midwifery workforce in Scotland's first
Wednesday 30 November 2022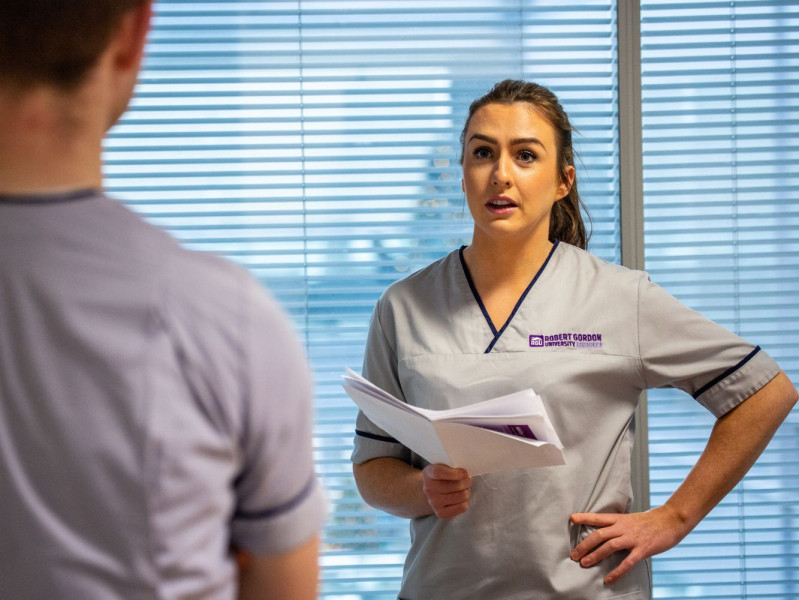 In a Scotland first, Robert Gordon University (RGU) will provide education for nurses and midwives in Jersey to make them fit for the future provision of health and community care on the Island.
The University won a tender from the Government of Jersey to provide pre and post-registration Higher Education to help them meet their health workforce planning needs until 2028.
RGU will work in partnership with the on-island Higher Education Department team to tailor-make a high-quality curriculum that will enable the growth of the workforce, ensuring excellence in higher education, including research and other scholarly activities.
Students in Jersey will enjoy the RGU student experience through access to a contemporary curriculum and benefiting from a virtual learning environment to support the delivery of a range of modules on the island. The programme has been approved by the Nursing and Midwifery Council (NMC).
RGU is already the main provider of nursing, midwifery and paramedic practice education in the North East of Scotland. The School of Nursing, Midwifery and Paramedic Practice has a strong reputation for producing skilled and compassionate professionals across Grampian, Highland, Orkney, Shetland, Tayside and the Western Isles and a successful track record of transforming health and social care in urban, remote, and rural communities.
Professor Susan Dawkes, Dean of the School of Nursing, Midwifery and Paramedic Practice, said: "We are delighted to be entering into this exciting partnership with Jersey to help shape the Island's workforce for their evolving roles in contemporary health and social care environments.
"RGU acknowledges the vital role that nursing, midwifery and health professions play in patient care and public health and remains committed to consistently engaging and transforming remote and rural communities.
"Our experience of nursing and midwifery delivery within island communities, combined with high levels of student satisfaction and graduate employability, puts us on a strong footing to provide quality education within Jersey.
"We look forward with enthusiasm to developing the partnership and supporting, through to successful graduation, the nurses and midwives of the future."
Jersey's Chief Nurse, Rose Naylor, added: "The importance of continuous professional education and training to the delivery of clinically effective, compassionate and safe healthcare should not be underestimated. I am impressed by the work of the Robert Gordon University to date with the work they are doing in North-East Scotland and am really confident that our partnership will grow and evolve to meet our needs whilst building on the great work to date."
Minister for Health and Community Services in Jersey, Deputy Karen Wilson, said: "Jersey's home-grown workforce is of the utmost importance. I am delighted that as a clinician myself, such opportunities are open to islanders who want to study for a career which touches lives. I wish our Higher Education Centre colleagues, all future students and our partner, Robert Gordon University, the very best of luck with this fantastic partnership."