RGU wins national award for enhancing student support during pandemic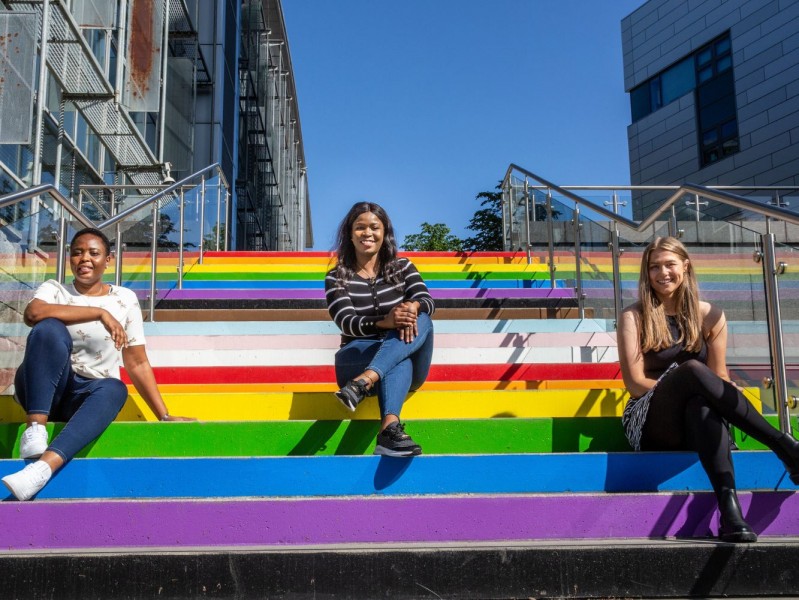 Robert Gordon University (RGU) has been awarded a prestigious Collaborative Award for Teaching Excellence (CATE) from Advance HE, recognising the positive impact that a new welcome package developed during the pandemic has on the student journey.
CATE recognise and reward collaborative work that has had a demonstrable impact on teaching and learning and highlights the role of teamwork in higher education.
Acknowledging the educational disruption students faced due to COVID-19 restrictions and the added strain on their wellbeing, RGU launched the Welcome Leadership Group. The project brought together students and professional and academic staff to co-create an innovative Student Welcome to ensure a supportive and smooth transition for those joining and returning to university.
Data from the group's student survey showed an overall satisfaction level of 87.7%, with work undertaken to deliver improvement resulting in an increase to 91.3% for the January intake. A high percentage of students (82.6%) also reported feeling comfortable asking for support and advice, and 92.3% of students found Welcome information and communications from the team to be helpful.
Professor Lynn Kilbride, RGU's Vice Principal for Academic Development & Student Experience, said: "We work collaboratively with our student body to continually enhance their experience and meet their needs at every stage of their university journey.
"I am delighted that we have been awarded a Collaborative Award for Teaching Excellence that highlights the benefit of staff and student partnership.
"Student support is paramount to us. This award shows RGU's unwavering commitment, adaptability, and resilience to successfully deliver a positive student experience—even during an unprecedented and challenging time such as the Covid-19 pandemic.
"We will continue to use this approach to build on our achievements and deliver even more for our students and staff in the next session."
Reflecting the institutional commitment to evidence-based enhancement, RGU has established the group permanently to oversee welcoming activities at each intake.
Oluwafunmilola Akinoso, President (Education & Welfare), said: "The Students' Union are very happy to be able to work in partnership with RGU on this ongoing welcome project. We want to make sure that all RGU students feel represented and welcome at RGU, which was really at the heart of our work here, so we are very proud of what we have achieved alongside the university."
RGU joins 15 other winning CATE teams. Alison Johns, Chief Executive, Advance HE said, "Congratulations to each and every new National Teaching Fellow and CATE team on this fantastic achievement.
"At Advance HE, we run the prestigious NTF and CATE awards for the UK higher education sector with enormous pride. The challenges of offering an outstanding teaching experience in recent years have been very demanding, but the sector has risen to the challenge."
The 2022 awards ceremony will take place on 29 September in Liverpool.