RGU Students to benefit from massive accommodation donation from Ardmuir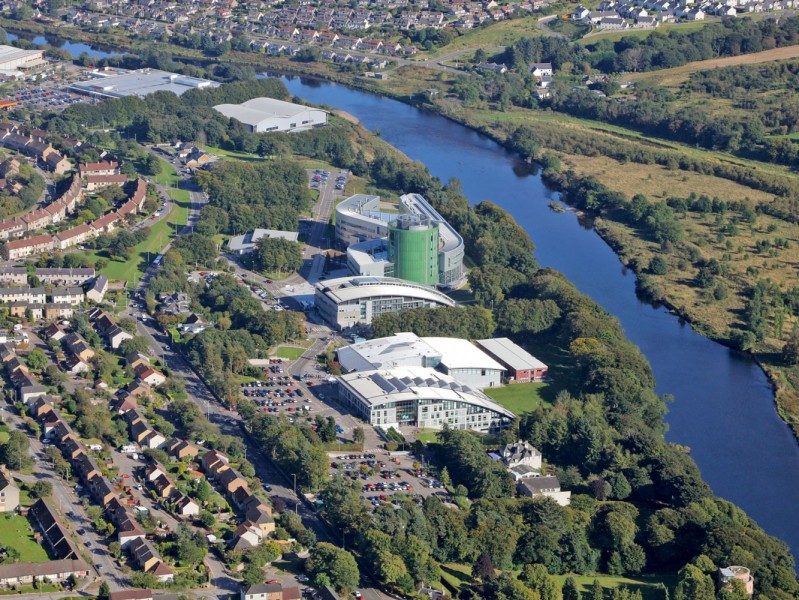 20 high-quality rent and utility-bill free rooms have been offered to Robert Gordon University (RGU) undergraduates as part of a generous donation through the Ardmuir Access Scholarship opportunity.
Maintaining and expanding its scholarship, Ardmuir is using its donation to specifically support students who come from historically under-represented backgrounds in higher education. This includes those who look after a child, are a carer, or an undergraduate studying without the support of a family network.
Ardmuir is a family-owned student accommodation business in Aberdeen and Dundee run by UK leading student accomodation specialist Mezzino that strives to offer independent living experiences—much more like private accommodation than student halls. Its portfolio of student-friendly accommodation focuses on providing a home away from home, which are typically three-bedroom flats with a shared bathroom and large communal kitchen and living space.
Development Manager at the RGU Foundation, the University's philanthropic fundraising arm, Sarah Dingwall says: "We are so grateful to Ardmuir for supporting our students in this way, and it is such a wonderful and generous donation. It is deeply embedded within RGU's strategy to provide excellent personal support to students and widen access to courses. This opportunity will have a massive impact on student outcomes and help the university to continue to attract talented learners—no matter the circumstances they find themselves in."
The accommodation comes with free Wi-Fi, all appliances, 24/7 maintenance support, free parking, contents insurance, and includes all utility bills—with no cost to the chosen student. Ardmuir and Mezzino also has a committed team of staff, on site, for high-level of service and student support.
Up to 15 students will be invited into the scholarship as part of their enrolment in September 2022 and will benefit from the opportunity for up to four years of their course. The donation also includes five rooms, which can be offered to students requiring emergency accommodation at any point during the academic year, for the maximum period of one year.
Richard Gabelich, Director of Ardmuir Limited and CEO at Student First Group Limited (SFG) notes "Ardmuir and Mezzino are thrilled to build on a strong relationship and history of support with RGU and its students. We're passionate about supporting talented individuals and, through our Ardmuir Access Scholarship, we hope to make a difference for those who would otherwise not have the opportunity to pursue their ambitions and dreams. This is especially important with the continued focus on affordability for all students and we strive to provide the best value accomodation in Aberdeen with this in mind."
The RGU Foundation exists to inspire philanthropic support for the strategic priorities of Robert Gordon University. Donations have an immediate and direct impact on the lives of current and future generations of RGU students. You can donate by visiting www.rgu.ac.uk/giving.