Safer hydrogen energy through sensitive detection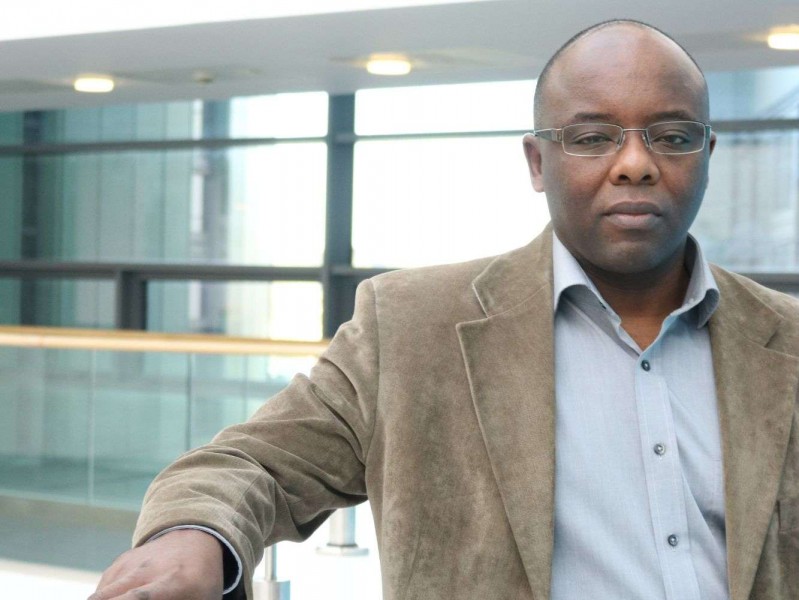 Research into the fabrication of a new hydrogen gas leak detection sensor has won £30k pump priming funding to support the safe expansion of clean hydrogen energy into daily life.
The study is part of an integrated energy research programme undertaken at the National Subsea Centre (NSC), created in partnership between Robert Gordon University (RGU) and the Net Zero Technology Centre.
Hydrogen is a next-generation clean energy that has the potential to replace fossil fuels. The challenge of expanding hydrogen use as a form of energy is ensuring safety, especially during transport and storage.
The research is funded by the Scottish Government through The Royal Society of Edinburgh's (RSE's) Scotland-Germany Hydrogen Research Scheme, allowing the project lead—Professor James Njuguna—to utilise expertise in hydrogen storage at RGU as well as expertise in microsystems and microsensors at the University of Applied Sciences Berlin.
James says: "Hydrogen can be a clean and dense source of energy but, when in gaseous state, it can spread quickly through the air with no colour, taste, or smell. To make expansive use of hydrogen, there is a need to develop a form of highly sensitive hydrogen detection to ensure safety from leaks.
"With this funding from the Scottish Government, we can steer research on this issue while helping to pursue net-zero transition objectives, support Scotland's Hydrogen Action Plan, and strengthen research collaborations with our partners in the EU.
"I will be working closely with Professor Ha-Duong Ngo from the University of Applied Sciences Berlin, in support of this project."
RSE's Scotland-Germany Hydrogen Research Scheme seeks to foster research-and practice-based partnerships between Scotland and Germany to develop hydrogen-related research, which can inform Scottish Government policy objectives and lead the way towards a decarbonised future.
RGU is the only University to successfully bid for more than one project in the scheme. The other being research into producing green hydrogen from brewing biomass.
The NSC's Integrated Energy portfolio of research seeks to design, model, evaluate, and construct leading-edge integrated marine energy grids to support the transition to decarbonised energy using smart materials, robotics, and mixed energy systems.
The centre harnesses academic expertise, research capability, and facilities available at RGU to establish world-class research and development in the fields of subsea engineering, artificial intelligence, data science, and integrated energy. It is a multi-million-pound centre for excellence in subsea and ocean related research and technology development, and part of the Aberdeen City Region Deal.
The aim of the NSC is to accelerate the Energy Transition through smart technologies applied to industrial and environmental challenges in subsea and related marine sectors.