Finalists of RGU Regional Startup Accelerator compete for £80,000 prize pool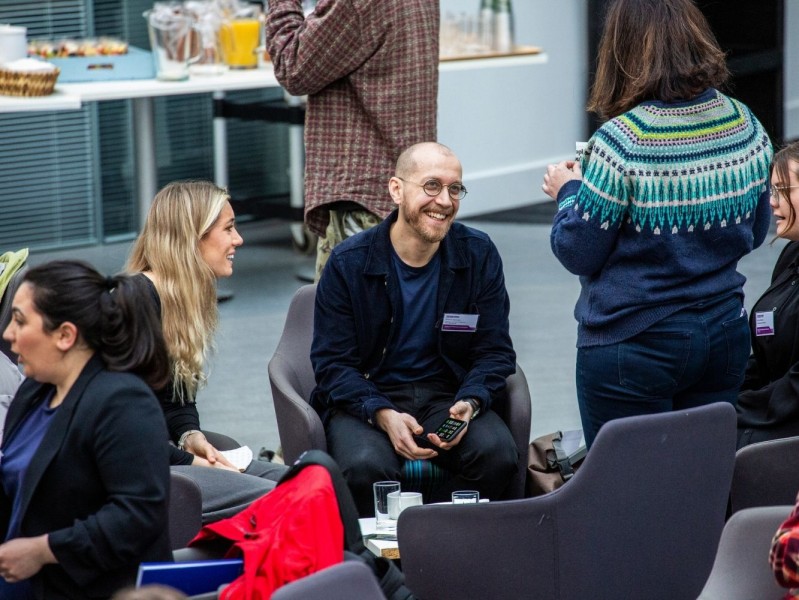 Nine finalists in Robert Gordon University's (RGU's) regional Startup Accelerator will compete in front of a live panel of industry professional judges for a prize pool of £80,000 at the programme's final showcase on 12 May.
Across the past three years, the Accelerator programme has generated £1.6 million, contributing positively to the economy and supporting more than 56 early-stage innovators, helping them to develop their entrepreneurial ventures into fully fledged startups.
Chris Moule, Head of Entrepreneurship & Innovation at RGU says: "The annual showcase poses the unique opportunity for the audience to get inspired by the creative minds of our region and to network with experts from several business fields, such as clean energy and technology.
"The Regional Startup Accelerator programme advances RGU's vision of being an innovative and impactful university that can drive economic growth and contribute to the social and cultural fabric of the region."
During the event, the live audience can take an active role and vote for their favourite business ideas—as well as award cash prizes. Those participating online will also gain first-hand insights into the most innovative ideas of various industries, while also having the opportunity to communicate and share their opinions.
The Showcase will take place—in a hybrid format with both online and in-person audiences—on 12 May 2022, starting at 6pm. Anyone who is interested in attending the event is welcome to register on RGU's website to watch online.
This is the fourth year of the programme's existence; however, it is the first year in which RGU's Accelerator was open to anyone from across Aberdeenshire—beyond RGU's community of staff, students, and alumni—with more than 190 teams applying to take part.
36 teams were selected, who gained access to seed funding, mentorship, and five months of training, culminating in the final Startup Showcase. This year, business ideas ranged from climate-friendly drink products to innovative technology platforms, all of which aim to transform industries while positively impacting local communities.
The event is funded by the Scottish Government, the Scottish Funding Council, and Opportunity North East through the Economic Recovery and Skills Fund (NEERSF). NEERSF is a £14.3 million investment by the Scottish Government to support economic recovery and enhance skill levels in Aberdeen City and Aberdeenshire though key sector growth, employment, training, and skills development opportunities.
RGU's Startup Accelerator is run by the Entrepreneurship & Innovation Group, a dedicated team of practitioners that the University has funded to support RGU's aims of economic, social, and cultural development.
Article contributor: Jana Bringmann