RGU researchers win support to improve access to support for female veterans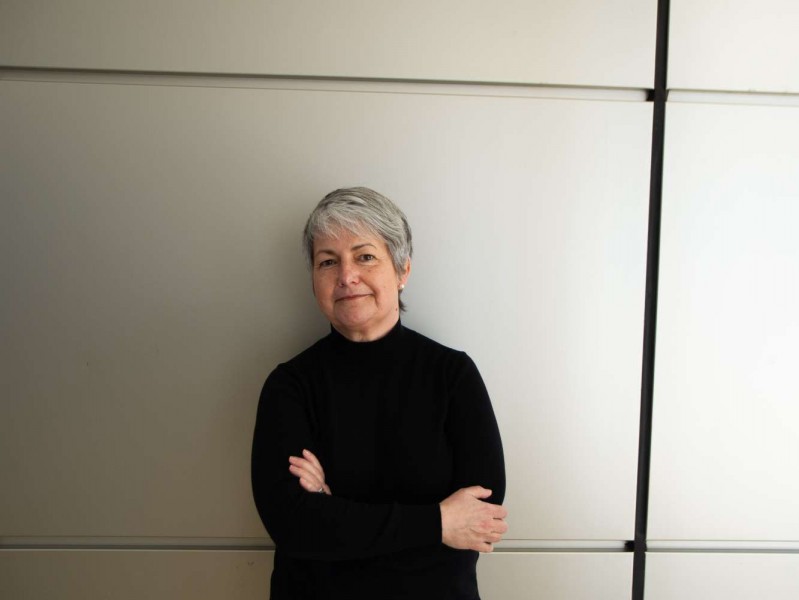 Cabinet Office invests in improvement and access of charitable services for women.
Robert Gordon University has won backing from the Cabinet Office's Office for Veteran Affairs to undertake a research project that will seek to improve female UK Armed Forces veterans' access to charitable services. The team consisting of a strong group of accomplished academics and advisors is being led by Professor Zoe Morrison, a military veteran with extensive experience of qualitative research to inform evidence-based policy.
Researchers will work with members of the public and charitable sector in a 12 month study to understand the perceived challenges of female veterans, discover how gender specific factors may influence access to support, and identify potential barriers female veterans experience when accessing specialist services.
The research team has expertise in public sector and charitable services, and family and employee wellbeing, experience of conducting interviews with members and veterans of the UK Armed Forces, as well as access to an advisory group that will provide pro bono advice on military culture and factors of relevance to the study.
Existing research suggests that upon leaving service female veterans report a more challenging transition into civilian life. Research also indicates that while female veterans tend to access services more readily than their male counterparts. female veterans report feeling less welcome at veteran events and veteran mental health organisations. RGU's research will address these gender specific issues and identify barriers to access for female veterans who need support. Once the project has been completed, the research team will also host a knowledge exchange event bringing together a variety of organisations to participate in a one-day workshop to build on the outcome of the research.
Dr Rita Philips, an early career researcher who is part of the team said, "Through this project, we want to engage in innovative thinking and consultative working practices to improve service provision for female veterans. It is part of the University's strategy to drive community interaction and engagement to promote social wellbeing and we are pleased to have the opportunity to work with the Office for Veteran Affairs to help meet the needs of female veterans. We also hope that this project will help us raise awareness of specific specialist services that can help support all veterans."
Minister for Defence People and Veterans Leo Docherty said:
"In order to provide dedicated services for those who have bravely served our country, we must better understand their experiences. This research by Robert Gordon University will help identify potential barriers that exist and help us adapt services for veterans".
The project is also supported by CGI, one of the largest IT and business consulting services firms in the world. CGI advises, builds and operates mission-critical information systems for clients across the UK's defence, intelligence and space domains.
RGU's research project invites charitable organisations to get in touch to find out more, participate in the study, and access the findings by contacting the team at FemaleVetsResearch@rgu.ac.uk
Note to editors:
The project which has received a grant value of £69,121.39 will be led by Professor Zoe Morrison, who has advised the Ministry of Defence, single service and charitable organisations on a range of service access and evaluation issues.
Dr Rita Phillips will undertake data generation and analysis together with Dr Moira Bailey.
Rita has extensive experience in conducting interviews with members and former members of the UK Armed Forces, examining public perceptions of UK Armed Forces veterans and the impact of public perceptions on self-identification as veterans.
Moira is a qualitative researcher with a strong interest in Criminal Justice, employee trauma and wellbeing.
Professor Nick Fyfe, Vice Principal for Research and Community Engagement at RGU and a Visiting Professor at the Norwegian Police University College, has an extensive track record of service evaluation and will lead on knowledge exchange and policy recommendations.
Adam Ogilvie-Smith is both a Lieutenant Colonel in the Army Reserve (Staff Corps) and a visiting professor at RGU. Adam will lead the advisory group, which includes Air Vice Marshal (ret'd) John Philliban, Air Cdre JW Wariner RAFR, and Sqn Ldr (ret'd) Jo Gibbons. The group will provide pro bono expert advice within the team on military culture and factors of relevance to the study.