Development programme led to life-changing journey for Community Nurses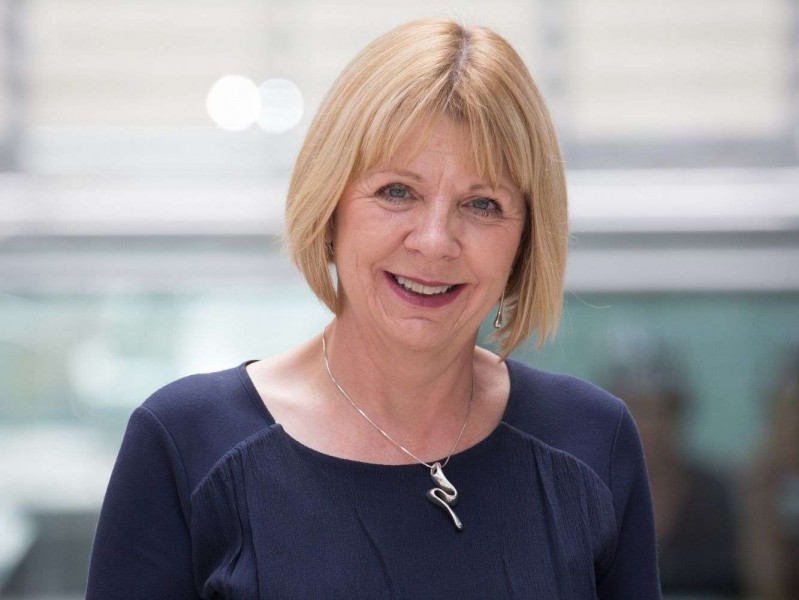 Research conducted by Robert Gordon University (RGU) evaluated the experiences of the first community nurses to complete the Queen's Nurse Development Programme (QNDP) and has found participants experienced a transformative journey with notable self-development and growth.
Researchers from RGU's School of Nursing, Midwifery and Paramedic Practice are the first to conduct a comprehensive, independent, and theoretically informed evaluation of the programme which is likely to be transferable to other health and social care professionals and beyond the Scottish context.
The purpose of the programme is to unleash the potential of community nurses and midwives to become catalysts for change in their communities. It is believed the programme has the potential to enable nurses as leaders as they address contemporary challenges exacerbated by the Covid-19 pandemic, such as long-term condition management, rising inequalities and healthcare workforce shortages.
Catriona Kennedy, QNIS Professor of Community Nursing at Robert Gordon University and lead researcher, said: "Globally, healthcare is facing complex challenges. For us at RGU, conducting this research was crucial to understanding the scope of the impact that programmes such as the QNDP can have on nurses working with our communities.
"As we work collaboratively towards ensuring post-pandemic recovery, our findings support the QNDP as an approach to equip health professionals with leadership and resilience skills."
The team, which included Senior Research Fellow Dr Aileen Grant, Research Fellows Dr Emma MacIver, Dr Nick Adams, and Research Assistant Piotr Teodorowski, conducted interviews and focus groups, spanning the period prior to starting the programme and through to two years post-completion, to explore how participants responded.
Drawing on the experience of the 2017 and 2018 cohorts, the research team found evidence of participants feeling stagnated and burned out at work prior to embarking on the programme. Practical challenges, stress and fatigue were also reported as commonplace.
Those who engaged with the programme found it led to an unexpected journey of self-discovery with its impact perceived as life-changing and life-long. There was also a widespread reinvigoration at work and positive implications for service delivery, team functioning and personal lives and relationships.
The research team evidenced that the programme not only achieved its aim of equipping participants with a range of new skills but also contributed to a community of practice within and across the cohorts with the potential to become a social movement.
The programme is run by The Queen's Nursing Institute Scotland (QNIS), a small charity committed to growing a social movement of changemakers within community nursing and creating a fairer, kinder, greener Scotland.
Clare Cable, QNIS Chief Executive and Nurse Director said: "We are grateful to Professor Catriona Kennedy and the team of researchers at Robert Gordon University for their commitment to this important evaluation.
"The team have analysed a huge data set in order to understand the impact of the Queen's Nurse Development Programme and its contribution to transformational development.
"The findings of the evaluation bear out the stories of the Queen's Nurses, that they feel empowered as change makers and advocates for person-centred culture."