Support for early-career artists and recent graduates in Aberdeen
Wednesday 06 October 2021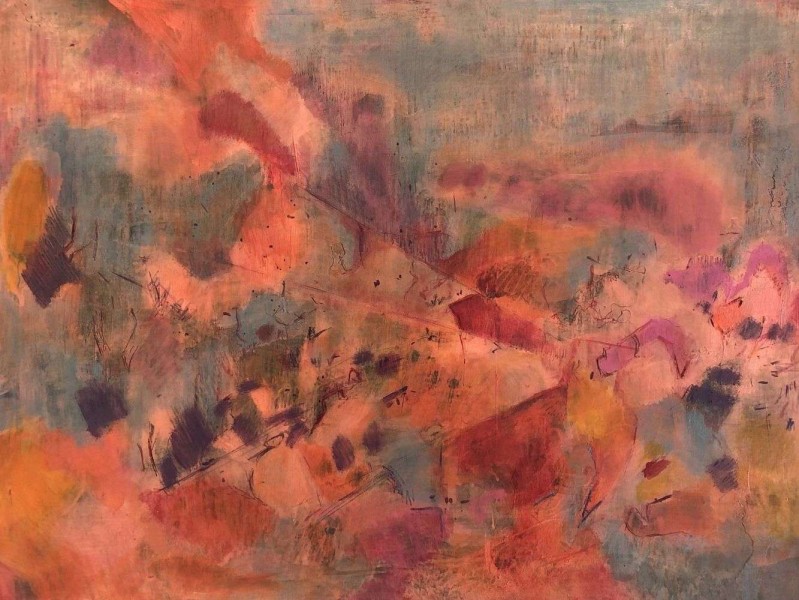 A programme to support upcoming Aberdeen-based artists and curators launches this week as part of Beyond BAS9, Aberdeen's new contemporary arts programme.
An informal session for emerging artists, takes place on Wednesday 6 October, organised by LUX Scotland, a non-profit agency dedicated to supporting, developing and promoting artists' moving image practices in Scotland, in partnership with Gray's School of Art's creative unit, Look Again.
The online event marks the start of a new professional development programme to support emerging artists, that will include a host of workshops, screening events and discussions over the coming months.
Early-career artists and recent graduates from across the North-East of Scotland are invited to join this introductory talk to find out more about the free programme that is designed to strengthen their professional network and develop their knowledge of contemporary moving image practices for cinema, television and video.
Look Again Co-Director, Hilary Nicoll said: "We are delighted that LUX Scotland has secured funding from Aberdeen City Council to deliver this important programme of professional development for artists and curators across the city. The North-East of Scotland has so much potential. There's a real hub of talent and energy across the region just now that we are celebrating with the new contemporary arts programme, Beyond BAS9. We want to build on this success and to support early-career artists and graduates as we move forward from the British Art Show 9."
Gray's Graduate and curator Rachel Grant from Fertile Ground has been appointed to co-ordinate the LUX Scotland programme. Rachel says: "Having graduated from Gray's School of Art, I wanted to stay in the North-East to develop my creative career. The LUX Scotland programme offers a professional network to support emerging artists with their work. After delivering a pilot programme, the programme offers ways to support new artists over the longer term and will establish peer-led monthly discussion groups in the city. It builds on the groundwork of previous programmes for early stage practitioners delivered by Look Again and Peacock Visual Arts' and I'm really looking forward to working with the team at LUX Scotland."
The LUX Scotland event at Gray's includes a presentation from Kitty Anderson, Director of LUX Scotland, who explains: "I'd really encourage artists in the early stages of their career and recent graduates from across the North-East of Scotland to join this free event, and our professional development programme. We offer advice to strengthen professional networks and knowledge of contemporary moving image practices and can really support those entering the creative industry."
This informal session will include a short introduction to LUX Scotland and more information about the forthcoming Aberdeen-based programme to support artists, filmmakers, curators, writers and researchers.
The LUX collection is the largest distribution collection of artists' film and video in Europe. LUX Scotland's core activities include public exhibition and touring projects, learning and professional development for artists, filmmakers, distribution, commissioning and production support, research and sector advocacy.
The event is also supported by Aberdeen City Council Creative Funding Awards.
To book your space and to find out what's on visit: