NSS 2021 ranks RGU as Top Modern University in the UK* and Scotland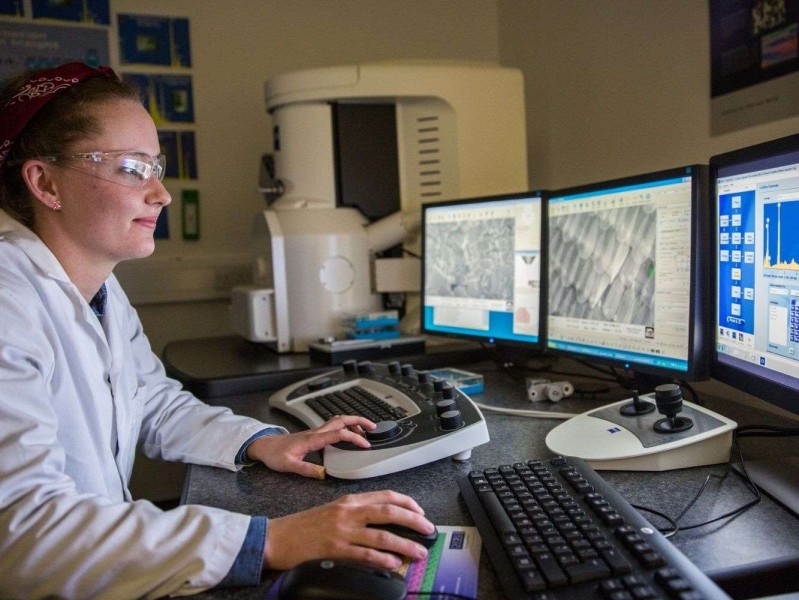 Robert Gordon University (RGU) has been ranked 'Top Modern University' in the UK* and Scotland in the National Student Survey (NSS) 2021. The University has also retained its position among top 10 in UK* and Scotland for overall student satisfaction.
RGU ranked second in areas of "Learning Opportunities" and "Academic Support" reflecting the excellence in provision of support, expertise and learning opportunities.
In addition, a new measure provided by Office of Students, which takes a three-year average of NSS data spanning 2019, 2020 and 2021, ranks the University second among Scottish institutions in Overall Satisfaction. This demonstrates that RGU is consistently providing a high quality learning experience, and this is being recognised by students.
These results are a testament to RGU's student-centred approach to the learning experience. The university works collaboratively with its student body, incorporating their feedback to continually enhance its support services and curriculum in response to students' needs.
Professor Steve Oliver, Principal and Vice-Chancellor said: "We have always placed our students at the heart of our design and delivery of teaching and learning. This is reflected in the way we collaborate with our student body to continually enhance our support services and curriculum in response to students' needs. It is gratifying to see that this approach has worked well and students continue to remain satisfied with their experience at RGU, particularly in light of the difficult year they have had."
"These positive results have been made possible due to our staff who have demonstrated exemplary commitment to our students and the mission of the University across the last twelve months. Their hard work has ensured that RGU could continue to deliver high quality learning and a positive student experience despite the devastating impact of the pandemic. We will continue to use the feedback from the NSS survey to inform our learning and teaching practices, build on our achievements and deliver even more for our students in the next session."
The NSS is a nationally recognised annual survey of final-year undergraduates in the UK, administered by Ipsos MORI, an independent market research agency. It invites participants to reflect on the entirety of their learning experience, including academic support, learning resources, management, personal development and satisfaction.
*excluding colleges, small, specialist and private providers. Based on HESA listings