RGU addresses digital skills gap by offering over £50k in analytics training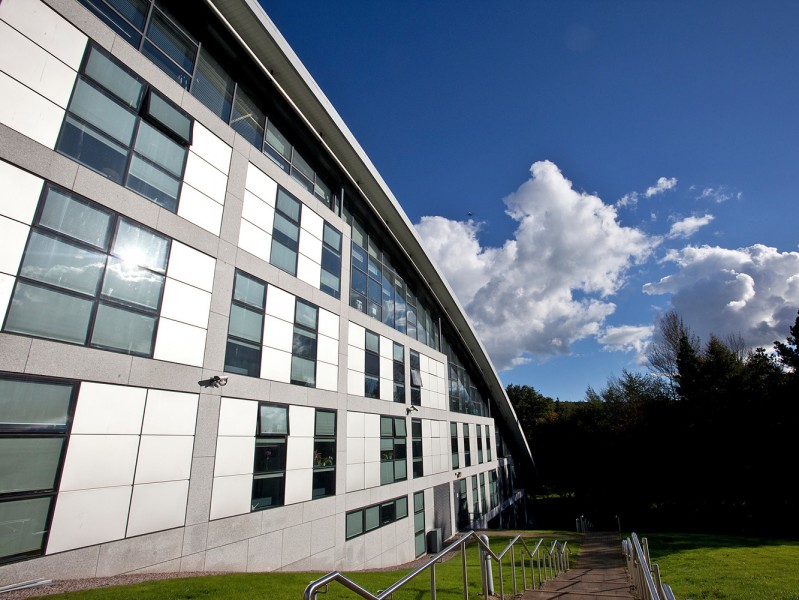 Robert Gordon University (RGU) is supporting the upskilling needs of individuals and workforces across Scotland by offering over £50k of funded places in business analytics training.
To narrow the digital skills gap, the university has received funding for the MSc Business Analytics course through The Data Lab, as well as a paid industrial placement for students on the programme. The funding has allowed for 18 funded places to be offered over three years (five places in the first year, a following five in the second and eight in 21-22). This funding is provided through The Data Lab MSc Programme supported by The Scottish Government through The Scottish Funding Council and the ESF Developing Scotland's Workforce (DSW) Fund.
The unique MSc Business Analytics degree prepares participants to work with and analyse data effectively to inform business decisions and processes. The course is designed in response to a recognised shortfall of managers and employees with data analysis skills and knowledge. This shortfall is growing during a period where companies are increasingly looking to data sources to inform decision-making, gain competitive advantage and increase productivity.
The course brings together a community of data professionals and academics to bridge this skills gap and will provide you with necessary knowledge and tools for a successful career.
RGU will also be funding 20 places on its short course Data Analytics for Business Decisions for employees of Scottish SME's funded by the Scottish Government through Data Skills for Work at The Data Lab. In the 'age of analytics', having the tools and techniques to manage and analyse data effectively is essential and this course will help individuals gain greater insight from data.
Jack Keenan, senior lecturer and course leader for MSc Business Analytics said: "In Scotland and the UK, we face a challenge where the digital skills and knowledge requirements of industry has often outpaced the development and training of related areas. The result of this is a digital skills gap which means many jobs remain unfilled as there simply aren't enough candidates with the appropriate skillset to fill them.
"Addressing the difficulties that this gap poses has been a focus of RGU for a number of years and there has been a significant focus on contributing to bridging this gap. Thanks to The Data Lab we can now help reduce this even further by offering funded places on the MSc Business Analytics course, as well as places on our short course in Data Analytics for Business Decisions. These courses are industry relevant and will provide you with the skills and tools for a successful career in business analytics."
These funded places are available through The Data Lab, Scotland's innovation centre for data and AI which aims to fuel innovation through collaboration and strengthening Scotland's thriving data science community.
Marian Dunbar, Skills Co-ordinator at The Data Lab, said: "The Data Lab is delighted to fund The MSc Business Analytics at RGU, helping to develop a pipeline of highly skilled data students for the North East of Scotland through The Data Lab MSc programme. The Data Lab MSc differs from other academic courses as it focuses on applying academic knowledge to the world of industry, and developing non-technical skills that are essential to becoming a data scientist. 
"The programme takes students through a series of networking and community building events; employability skills training; and an Innovation Week, with real-data challenges. A key part of the programme is The Data Lab MSc Placement programme, which gives students the opportunity to put their technical skills into practice in the real world, and gives Scottish organisations across all sectors of the economy the chance to receive an injection of state of the art data science technologies, creativity and enthusiasm."