Onwards: Gray's School of Art launch their digital degree show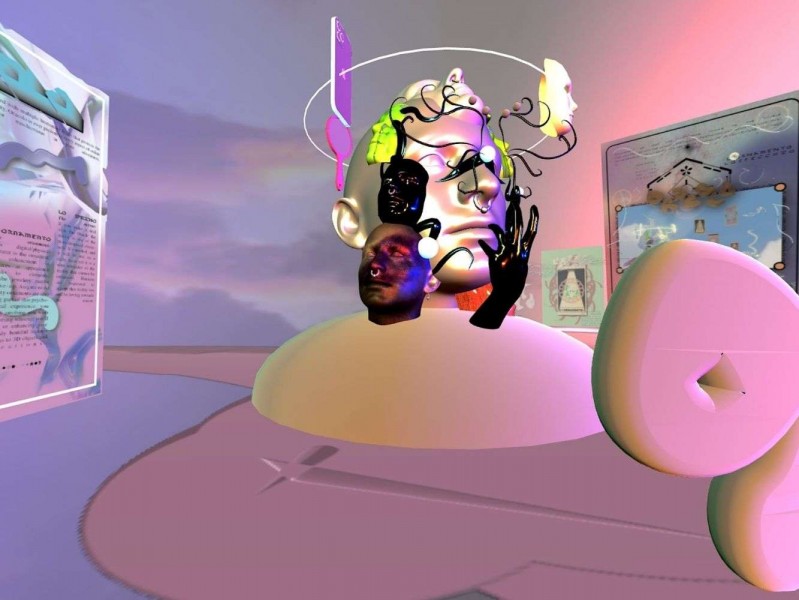 The Robert Gordon University's Gray's School of Art is to host its annual degree show online for a second year, showcasing the work of their final year degree graduates to an online global audience.
This year's fully immersive digital degree show, 'Onwards', officially launches to the public on Friday 9 July with an opening event. It will be online for 10 days and will include an exciting mix of talks, interactive workshops, fashion shows and music.
Last year's platform has been updated and further developed with new additions for the best user experience. We have developed new search options, allowing the viewer to explore students work by courses and themes; as well a traditional archive of artists involved, with a simple click through of art works, featuring audio descriptions and visual images from all the artists so that visitor's experience a user-friendly and easily navigable site.
Visitors will also have the option to explore the exhibition in a more experimental way, taking them on an immersive journey, navigating their way through a series of 3D virtual spaces, to experience the work in a virtual environment.
The digital degree show will showcase an exciting and inspiring mix of projects from over 150 graduating artists and designers. These will cover a range of disciplines from painting, contemporary art practice, fashion and textiles, communication design, photography and three-dimensional design.
Libby Curtis, Head of Gray's School of Art, says: "We are really excited with this year's digital degree show, 'Onwards.' We want to build on the success of last year and have worked really hard to make the digital degree show even more accessible and user friendly.
"Last year's event was a great success. It broke down geographical boundaries and propelled the work of our graduating students to a new global audience. We were able to reach out to curators and those in industry, which provided local and international opportunities for our Gray's School of Art graduates.
"It's been challenging for this year's graduates but they have stepped up to the task and produced a degree show that showcases their talent, innovation, adaptability, and professionalism. Our students are not only the stars of the show, they have also helped shape and curate the show through their collaboration with the design team."
The project has been developed in partnership with Gray's students, Gray's School of Art's creative unit Look Again, which hosts a biennial festival in Aberdeen, and Aberdeen-based design agency Design and Code.
Colin Leonard, Design and Code director, says: "We're delighted to be supporting the 2021 graduates and build-upon last year's event. This year we are presenting two options, a traditional archive of all the artists so visitors can simply view the artwork by searching their name or discipline. We've also created a more experimental, immersive experience, where users can explore the virtual environment through a series of 3D spaces."
One of the artists involved in this year's show is 26 year-old Communication Design student, Leanne Daphne Goodall who said; "I am really excited by this year's digital degree show. It has been a very strange year with Covid-19 having such an impact on all the students however Onwards is a real opportunity to showcase our work in an innovative and exciting way."