RGU shortlisted for three National Knowledge Exchange Awards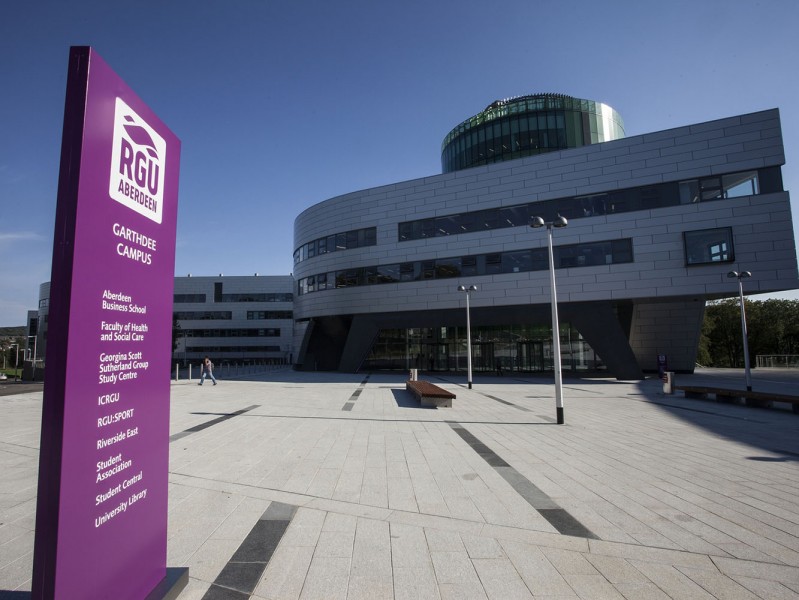 RGU has been shortlisted in three categories for the 6th Scottish Knowledge Exchange Awards.
This is the first time the University has made it to this stage of the Awards, which are a celebration of knowledge exchange between businesses and academics in Scotland, showcasing the incredible achievements of collaborative partnerships and individuals.
RGU has been shortlisted in the 'Innovation of the Year' category, for its collaboration with Scotmas Group Ltd on the development of a new and innovative method of producing disinfectants without harmful by-products for use in hospitals, water supplies and food production applications.
The University's partnership with the Denis Law Legacy Trust was recognised in the 'Making a Difference' category for developing the amazing Streetsport initiatives into a multi-levelled programme supporting young people in challenging situations to attain positive destinations.
In the 'Knowledge Exchange Heroes' category, Gary Hogan, RGU's Knowledge Exchange Manager, made the shortlist. Gary, along with his colleagues, has played a pivotal role in significantly increasing knowledge exchange activity and supporting businesses to prosper through successful mechanisms such as the Scottish Funding Council Innovation Voucher scheme. During the pandemic alone, Gary has fostered 50 new Knowledge Exchange collaborations between the University and industry.
Donella Beaton, Associate Vice Principal for Business and Economic Development, commented: "It's really testament to the hard work of teams throughout the University that we have been recognised and shortlisted in three separate, and very different, award categories.
"The University has a long track record of engaging with businesses and other organisations across a wide range of sectors. For example, we are currently the top university in Scotland for the number of innovation vouchers secured with businesses. It is an honour to be recognised at this level and I want to thank and congratulate everyone at RGU, and our partners, who have helped to get us here."
The annual awards are organised by Interface, which matches business to Scotland's world-leading academics to develop and research new products, services and processes.
All the winners will be announced online at the Scottish Knowledge Exchange Awards Ceremony on 21st April 2021. Please register here.