RGU signs pledge to support estranged students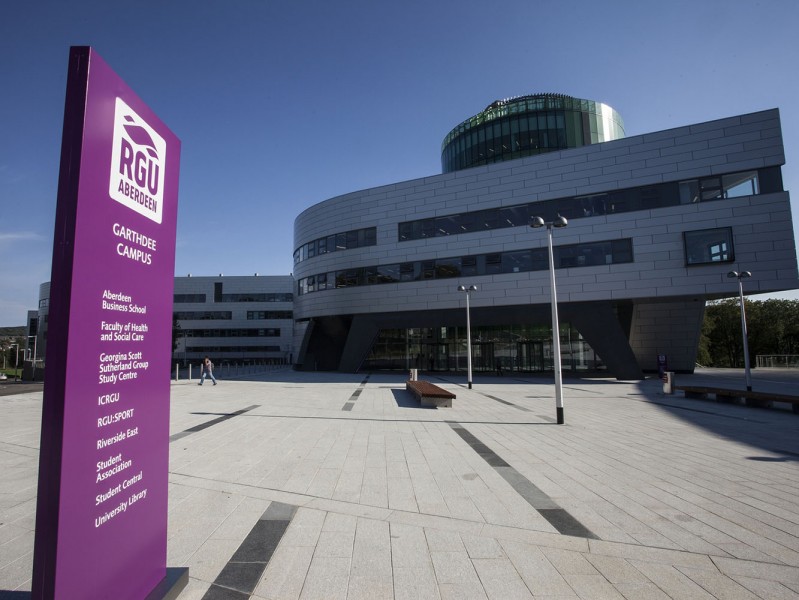 As part of its ongoing commitment to widening access to Higher Education, RGU has signed the Stand Alone Pledge, which will provide additional support to estranged students.
Estranged students are those who apply for university and enrol on a course without the support of a family network. They may face particular challenges in accessing and continuing in higher education and can benefit from bespoke support and advice tailored to their individual circumstances.
The pledge was launched by Stand Alone, an organisation that supports institutions to implement measures to enable estranged students to access and thrive in higher education. By signing the pledge, RGU is publicly committing to this support and to begin working towards creating the right environment for these students to succeed in their studies.
RGU will provide tailored access and outreach opportunities and deliver personalised support to enhance the retention and outcomes of estranged students.
RGU Principal, Professor Steve Olivier, commented: "As part of the University's commitment to widening access to education, we have signed the Stand Alone Pledge to support students who are in the difficult position of being estranged from their parents.
"Accessibility and inclusivity are at the core of what we do here at RGU and by signing up to this pledge, we are committing ourselves to the support of students who find themselves in these challenging circumstances."
RGU will offer all estranged students a wide range of support services, including guaranteed 365-day accommodation in university managed halls, access to a range wellbeing support through our counselling service, cognitive behavioural therapy programmes, and student-led peer support groups.
Student President for Education and Welfare, Emmanuel Akerele, added: "Students who are estranged from their parents likely have limited contact with family and can face unique challenges in accessing or continuing their education alone.
"These are already talented students that are joining us with a wealth of skills and the determination to learn. They just find themselves facing an unusual and unfortunate situation through no fault of their own.
"The pledge and the services surrounding it are key in ensuring students feel supported as they navigate their studies.
"With support and advice tailored to their individual circumstances, students without the benefit of parental guidance will flourish, grow and achieve success."