Streetsport triumphs in inaugural Aberdeen's Champion awards
Wednesday 30 September 2020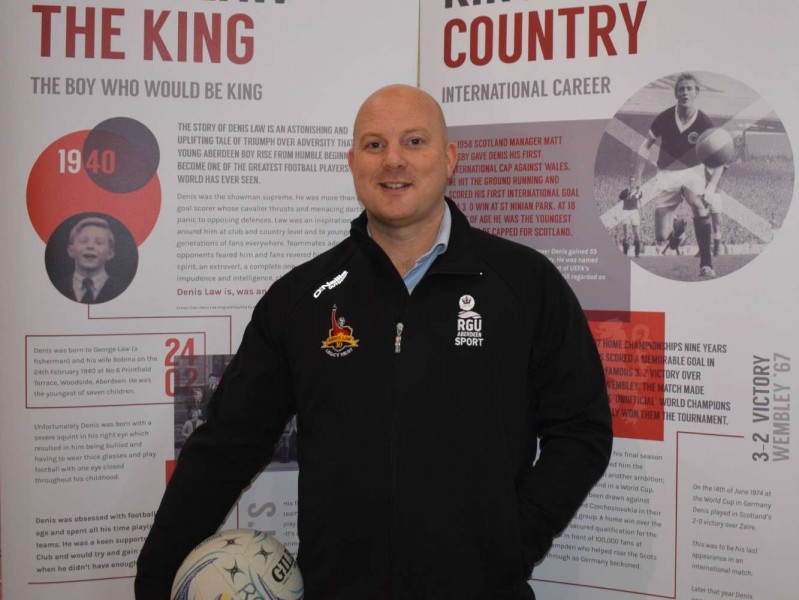 Streetsport, which is run in partnership with RGU and the Denis Law Legacy Trust, has been recognised for its community work in the first ever Evening Express Champion Awards.
The Awards, in association with Balmoral Group and Original 106FM, aim to recognise the people in our communities who make the north-east a fantastic place to live and work.
The initiative, which delivers free doorstop activities and programmes across Aberdeen, picked up the Sport and Wellbeing Champion award for going above and beyond to help the local community in these challenging times.
Mark Williams, Chief Operating Officer, Denis Law Legacy Trust, commented: "It's been a busy time for the Streetsport Team, so much has happened. Back in March we had to adapt and change our outcomes to ensure we continued to support the communities and young people that we work with.
"The Streetsport team of staff and volunteers immediately stepped up and its fantastic that they have been recognised as Aberdeen's Sport and Wellbeing champions."
So far during the pandemic, Streetsport has been involved in a number of projects aimed at improving mental and physical wellbeing. It has Raised funds and distributed £6,400 worth of dedicated food vouchers for families who needed them the most and delivered free sport sessions for children of key workers to enable the parents to work and support the effort against COVID.
The Streetsport team has also worked with Cfine and Central Coaches to deliver over 500 food parcels to those in isolation and provided free sport sessions in communities affected by deprivation, allowing young people access to a hot meal each day and physical activity during the summer holidays.
Filippo Antoniazzi, Director of Student Life at RGU, added: "It's fantastic that a programme within RGU that breathes "Sport for Good" has had such an impact across Aberdeen during this hard time.
"RGU staff have been integral to everything that has gone on over the last 6 months and we are all very proud of what has been achieved."