COVID-19: How can something so small be so big? - Prof Paul de Leeuw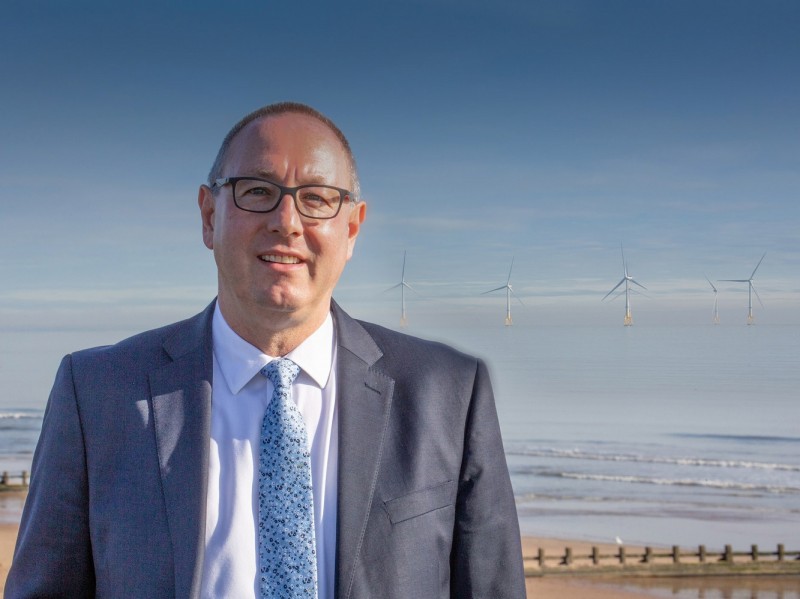 Director of the RGU Energy Transition Institute, Professor Paul de Leeuw, reflects on the ongoing impact of the coronavirus crisis on the energy sector.
It is amazing how fast things have changed. It is only a few months ago that I made my new year resolutions for 2020. Beaming with optimism and positive energy, I set out ambitious targets to ensure 2020 would be a year to remember.
So far, it certainly has been a year to remember, but for the wrong reasons. What a couple of months it has been. With the COVID-19 health crisis, the emerging economic dislocation, the commodity price crunch and - not to forget - the climate emergency, we suddenly find ourselves in an almighty quadruple whammy. COVID-19 was something we didn't see coming. For something less than 120 nano meter in diameter (or 800 times smaller than a human hair), it has certainly taken the world by surprise.
Normally society is pretty good at dealing with a crisis, but having multiple crises happening at the same time on a global scale is a whole new ball game. It feels more like a Hollywood disaster movie, rather than reality playing out all around us.
With around a third of the world population and most of the leading economies in full or partial lock-down at the time of writing, the world has been put on ice until we know how we can emerge from this global disaster. But emerge we will. Undoubtedly, it will take some time and it will unlikely to be a smooth journey, but we will come out at the other end with a renewed purpose and focus.
It is no surprise that all this turmoil has had a profound impact on the oil and gas industry around the world. Oil prices have been moving up and down at unprecedented levels from $66/barrel at the beginning of the year to around $22/barrel on March 31st to around $32/barrel at the time of writing.
The earlier decision not to extend the OPEC+ cuts beyond March 31st and the decision by Saudi Arabia to increase its market share in direct competition with Russia from April onwards couldn't have come at a worse time. The combination of significant oversupply and a demand destruction at a scale not seen before on the back of the COVID-19 situation, created the perfect storm for the sector.
Prior to the COVID-19 pandemic, global oil demand was close to 100 million barrels per day. With many countries currently in full or partial lock-down, the International Energy Agency (IEA) estimates that demand for oil is likely to be less than 80 million barrels per day in the coming months. The world's excess supply is estimated to be over 20 million barrels per day, almost twice the equivalent production of Saudi Arabia or roughly 20 times the UK's oil production.
Against this backdrop, something had to be done to address the oversupply situation. Although the deal struck on April 12th by OPEC members and other producing nations around the world to reduce production by 9.7 million barrels per day over the coming months goes a long way to address the oversupply situation, it is unlikely to be enough to change the fundamentals in the near term.
As such it is no surprise that many exploration and production companies have already reduced their budgets for 2020/21 by up to 50% and are re-focusing any discretionary funding on lower risk, faster pay-back activities. Inevitably, this will have a material impact on supply chain activities and employment in the sector over the coming years.
We will emerge from the COVID-19 pandemic and the world will bounce back. What we are currently experiencing will have ripple effects for years to come. It will re-shape society and the energy sector will be no exception. However, there is something powerful we can learn from the COVID-19 experience. The incredible efforts of everyone to change behaviours, work differently and to 'flatten the curve' could well prove to be a powerful tool to address the global climate emergency.