Graduate Apprenticeship in Shetland - a degree of remoteness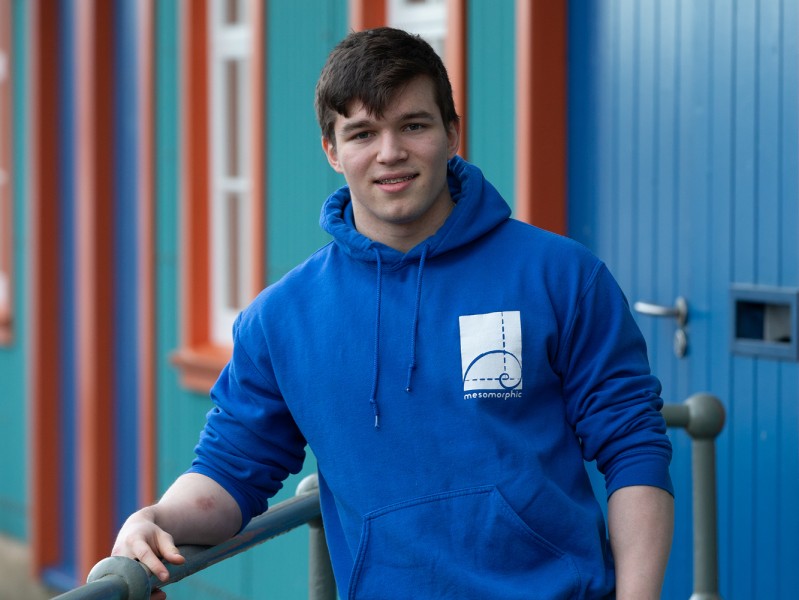 RGU's approach to Graduate Apprenticeships (GAs) allows the university to deliver its programmes in areas far beyond its Garthdee campus. The university works with businesses from a range of sectors covering the length and breadth of Scotland.

Demonstrating the reach of RGU's offering is the successful collaboration with Shetland-based business, Mesomorphic, a software development company which operates out of Lerwick.
Finlay Mercer joined Mesomorphic straight from High School and deeply values the opportunity to study and work simultaneously.
"Being able to pursue a degree in a workplace, with satisfying and rewarding projects, without having to relocate is an absolutely ideal situation. There's no shortage of puzzles and problems to solve; It is an extremely hands-on and practical approach to learning."
Managing Director, Maria Bell, was eager to explore this new model of work-based learning to support the next generation of developers.
"Due to the nature of software development, having the opportunity to apply theory into a working environment at an early stage is incredibly beneficial to our apprentices and the company. We have found the GA to be quite valuable to us, as participants engage in all areas of the company while developing their technical skills, resulting in a solid foundation as they embark on their new career.