Top paramedic collaborates on undergraduate-education in Scotland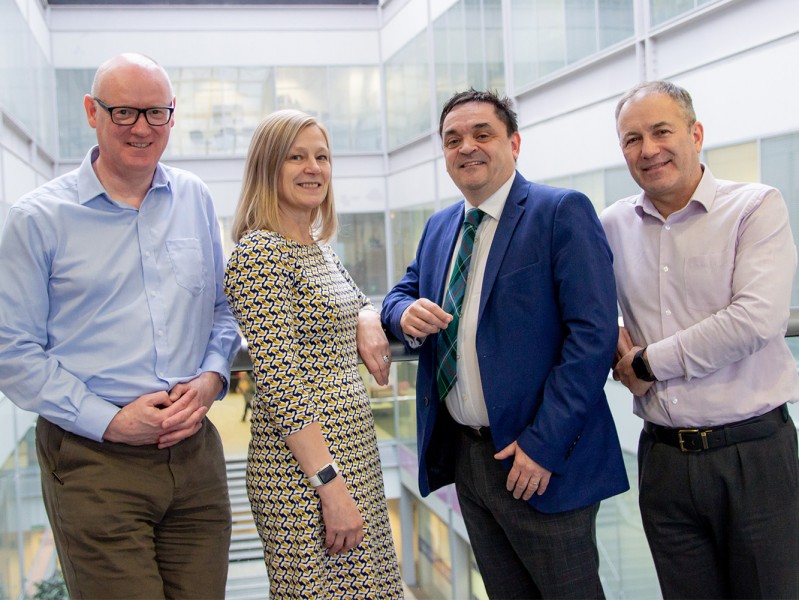 The Lead Paramedic Consultant for the Scottish Ambulance Service has accepted the position of Visiting Professor at RGU to collaborate on creating the best paramedic undergraduate-education experience in Scotland.
RGU successfully bid to bring paramedic undergraduate education to the Highlands & Islands and Grampian in October of 2019, boosting the capacity for training new paramedics in Scotland and enhancing patient care.
The university's new Visiting Professor, Paul Gowens, will support its BSc Paramedic Practice course at a strategic level, as well as providing masterclass opportunities for students.
Paul has experienced numerous strategic roles, including Programme Director and Chair of the Clinical Transformation Programme Board. As Lead Paramedic Consultant, he is tasked with leading clinical-development transformation across the Scottish Ambulance Service (SAS).
Professor Ian Murray, Head of the School of Nursing and Midwifery at RGU, said: "To have Scotland's leading paramedic as part of our team is one of many steps we are taking to provide a curriculum that's fit for purpose and the future. Paul's contribution will help us take strides toward becoming the leading university in Scotland for paramedic practice.
"Through Paul, students will be able to engage directly with someone who's not just leading practice but also operating at a strategic level in terms of ambulance-service experience in Scotland."
Paul's links to SAS will also help the university to identify areas for demand-led research, which will support the development of the paramedic profession on a national level.
"It's exciting and humbling to be involved in the development of the paramedic curriculum and profession," said Paul. "I think it's a great honour for any professional to be given responsibility for how education and training will be delivered, and to develop research and new knowledge in that field. To be part of that from the onset is very exciting."
Ian adds: "For RGU, we will ensure that our programme is addressing the needs of future paramedics, who are not just going to operate in an urban environment but also in remote and rural contexts. We're fortunate to have both as part of our programme going forward.
"There are exciting opportunities for collaborating with Paul, and SAS, on research and how we deliver on the Scottish Government's commitment to ensure equity of healthcare across the population and the nation."