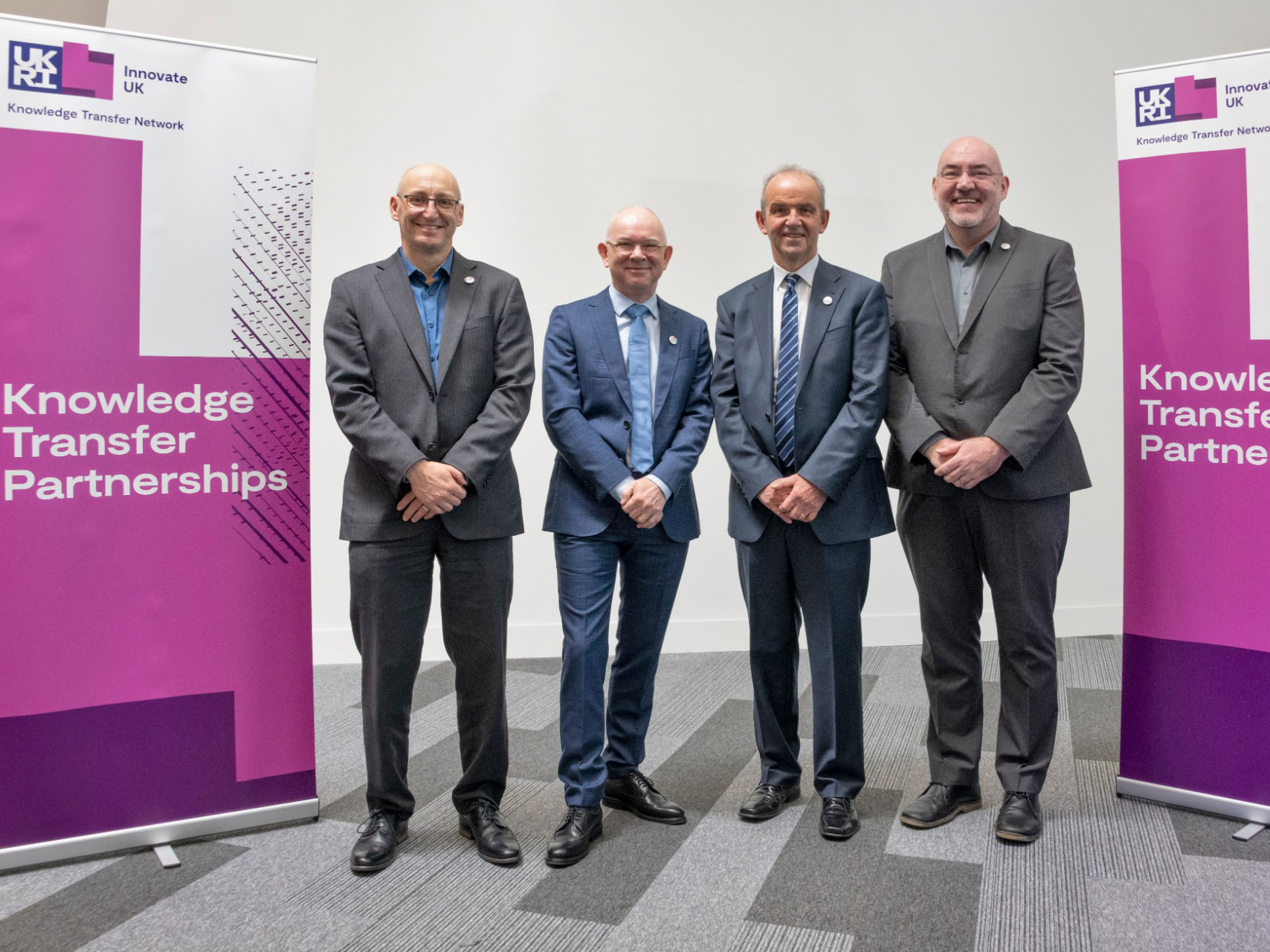 A major conference held in Aberdeen has thrown the spotlight on how universities and industry are working together to promote economic growth in the region.
The Knowledge Transfer Partnership (KTP) National Managers' Conference 2019 was held over two days at P&J Live, attracting around 150 delegates to a series of presentations and workshops exploring the value of KTPs in promoting innovation.
It was the first time the national conference was held in the Granite City, following a successful bid by the North of Scotland KTP Centre.
KTPs promote collaborations between higher education institutions and industrial partners, allowing them to develop solutions that promote innovation and increase competitiveness.
Keynote speakers included Ivan McKee, the Scottish Government Minister for Trade, Investment and Innovation, and Dr Colin Cooper, Head of Commercialisation & Collaboration at Innovate UK, the UK's innovation agency.
The conference was opened by Professor John Harper, Principal and Vice-Chancellor of RGU and Professor George Boyne, Principal and Vice-Chancellor of the University of Aberdeen.
Professor Harper added: "KTP is a very effective means by which business and industry can capitalise on the wide-ranging expertise within academia.
"At RGU, our strong collaboration and links with industry are very much embedded in all of our teaching and research, and these connections provide many benefits for each of the partners, but ultimately, they exist to build knowledge, capability and to help our economy grow.
"The KTP conference has highlighted many of the successful projects our higher education institutions are involved in and demonstrated the importance of KTPs for the continued growth and diversification of the region's economy."
Professor Boyne added: "I was delighted to welcome delegates to the KTP National Managers' Conference, and speak about the importance of universities and industry working together to promote innovation and economic growth.
"At the University of Aberdeen we have a proud record of partnerships with industry leading to novel solutions that benefit businesses, utilising our world-class research capabilities across a range of disciplines.
"Through partnerships like the North of Scotland KTP Centre we are at the forefront of cutting-edge research that promotes economic growth, and this conference has highlighted the great results that can be achieved when industry and academia work together."