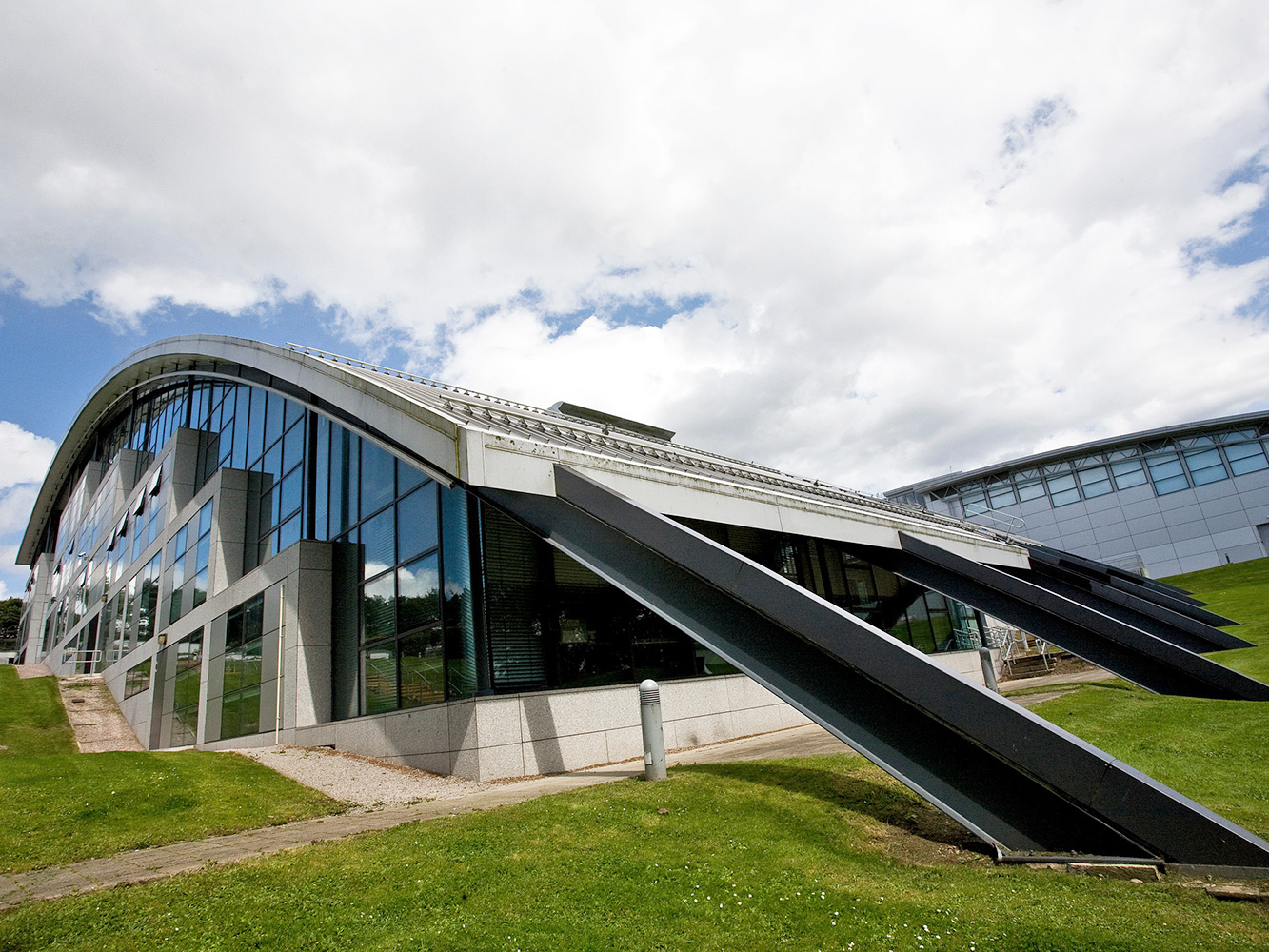 The Fourth Industrial Revolution builds on the digital revolution and represents new ways in which technology becomes embedded in societies and individuals, with huge potential for significant change.
To prepare students for this new technology revolution, and equip students with a forward-thinking and enterprising business skillset, Robert Gordon University (RGU) is working with industry to embed innovation across its courses.
Created by the Scottish Institute for Enterprise (SIE), the Scottish Innovative Student Award (SISA) is a tiered programme designed to build innovation skills in students, including creative problem solving, collaboration and team work, idea evaluation and communication skills. It recognises the meta-skills the students develop within the core curriculum, as well as providing an opportunity for students to build on these on these skills and tackle real life challenges.
The programme is developed collaboratively with university teaching staff and three of Scotland's Innovation Centres (DHI, CENSIS and The Data Lab). Participating in SISA allows universities to deliver innovative input which equips students with the skills to respond to the challenges of a digital, globalised economy.
RGU was the first university to achieve accreditation from SISA and now has students from the School of Creative and Cultural Business (SCCB) progressing on to their Level 3 awards.
After being successful in achieving their Level 1 'Future Thinker' through the school's accredited modules, the students progressed to Level 2 'Innovation Catalyst' which was a workshop with SIE where they tackled a real life challenge on the theme of inclusion. Now five students have passed their Level 3 'Innovation Champion' award which means they will be able to access support tailored to their needs in order to advance their innovation project.
Jo Royle, Head of RGU's School of Creative and Cultural Business, said: "Encouraging innovative thinking in students is a vital part of preparing them for the future workplace. Employers need graduates who are creative and flexible and can respond to the challenges of a digital, globalised economy.
"We are delighted that some of our students have passed each level and have now achieved the Innovation Champions award."
Dr Pauline Bremner, who teaches at RGU's School of Creative and Cultural Business, recently attended the QAA (Quality Assurance Agency for Higher Education) Focus On: Graduate Skills - Sharing practice event on June 5 where she explored the widening academic and student participation and engagement in Scotland's Higher Education Innovation and Enterprise Agenda. She gave insights into RGU's collaboration with SIE on the SISA programme and discussed how the process of embedding innovation and enterprise via the accredited modules has operated within the school.
She said: "I am pleased that the students are progressing so well through the SISA awards and that five have now completed it and can be classed as 'Innovation Champions'. The awards were set up with the aim of supporting Scotland's innovation economy by building on student's development and skills needed to progress in their careers."
Ann Davidson, Enterprise Programme Director for the Scottish Innovative Student Awards, said: "Industry 4.0 has brought on a rapid pace of change in the workplace, and what represents today's technical jobs skills and requirements in the workplace will not necessarily be representative of tomorrows. However, there are a number of 'soft-skills' or 'meta-skills' which exist to enable us to thrive in what is a most certainly an uncertain future work environment.
"These skills; broadly focused around our ability to focus, adapt, communicate and demonstrate creativity, critical thinking and innovation, will surely play a significant role in enabling the workforce of tomorrow to flourish. They remain constant throughout history, and will continue to do so, even as some of the other 'hard-skills' become redundant.
"The Scottish Innovative Student Awards (SISAs) seeks to recognise and accredit universities which are actively teaching those skills, whilst also providing the support framework and advice necessary to ensure all further and higher education organisations embed them within the curriculum.
"By working with Scotland's Innovation Centres SIE can provide an informed model which identifies real future-facing issues and helps future-proof students with the ability to embrace the opportunities and challenges of the fourth industrial revolution as innovative employees, or as future entrepreneurs.
"Robert Gordon University have been instrumental in showcasing the benefits of the SISAs to students, and enabling them to recognise a personal development programme which will bolster their prospects and equip them to deal with a working environment which will be drastically shaped - and likely reshaped again - by the advancement of technology."