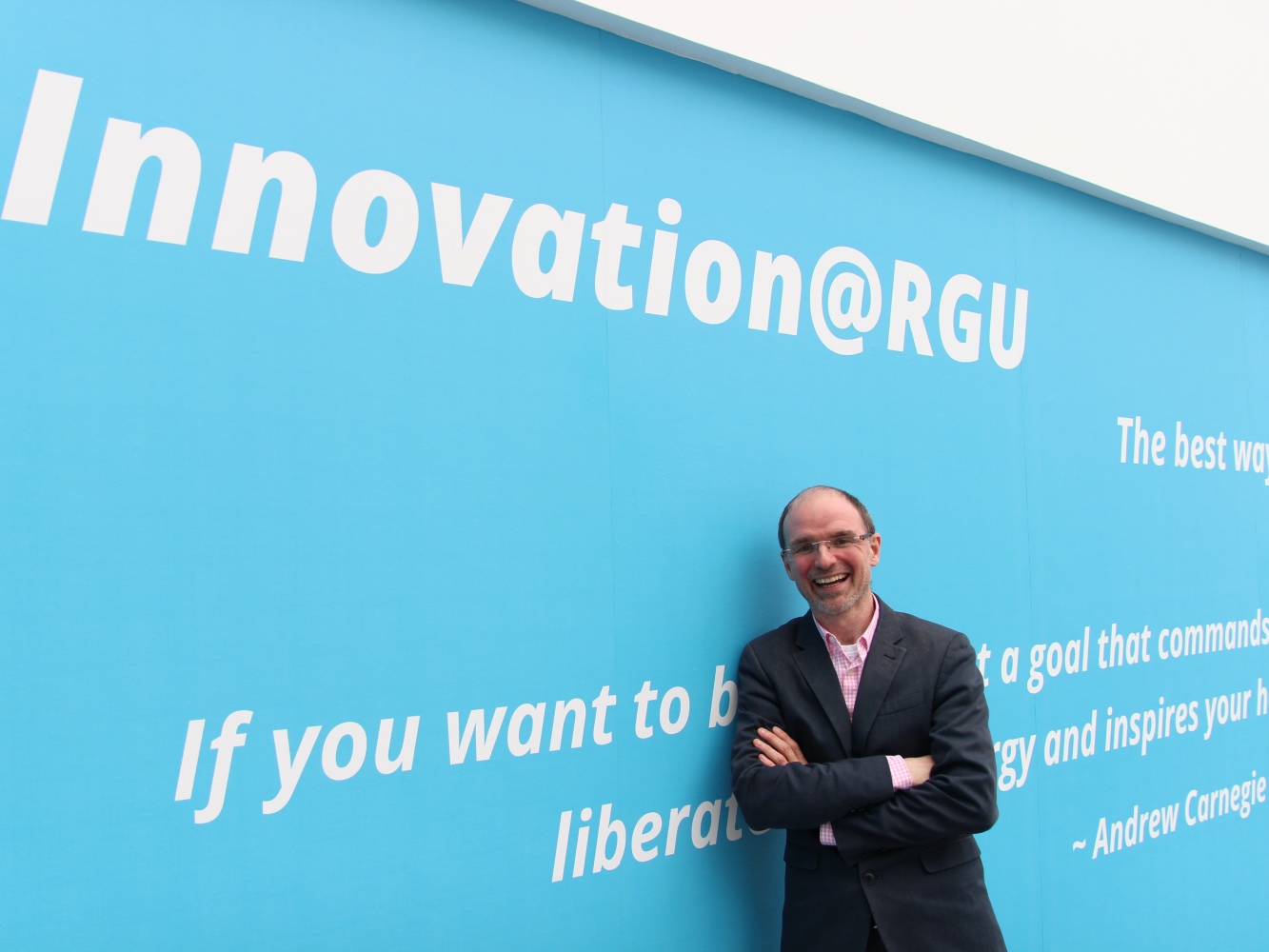 Chris Moule, Head of Entrepreneurship and Innovation at Robert Gordon University reflects on the importance of business incubators in supporting startups and creating a culture of collaboration.
Fostering a vibrant culture of collaboration and entrepreneurship is at the centre of business incubators.
This was evident during a trip to London last year when I visited WeWork, a business which rents out shared office space to clients ranging from individuals who need a part-time desk to companies looking for an alternative to multi-year lease. The company has since relaunched as WeWork Labs, offering additional support for startups such as mentoring, education, talent development and access to services like legal representation and human resources. Startups also get access to WeWork's sprawling global network.
Business incubation is not a new concept though and began in the US in 1959, when Joseph Mancuso opened the Batavia Industrial Center in New York. Since then, incubation has spread widely throughout the US and more recently across to Europe. It is thought that there are over 300 business incubators in the UK supporting 12,000 businesses. They specialise in speeding up the growth of startup companies and guiding early-stage businesses on the road to commercial success, adding credibility through association, access to shared and affordable resources and providing professional expertise and advice.
Early generation incubators were characterised by their sole focus on the provision of office space for the startups. However, incubators are increasingly providing an atmosphere that promotes open-innovation and co-working with physical and virtual networked spaces which underpin a culture of collaboration and co-creation.
The $60 million question is of course - do they work? The answer depends on what success measure we take. Research has found that business incubators facilitate accelerated learning opportunities through business coaching and access to different types of resources and services. Of course it is not an exact science - most current research on business incubation has been of a qualitative nature, with only around 15% of these studies devoted to the assessment of incubator performance. There is not enough systematic evidence to determine whether business incubators are efficient tools for promoting wealth and job creation, but while more research needs to be done, it is clear that incubators lighten everyday resource burdens, and importantly, are yielding success stories.
The American seed accelerator Y-Combinator has seen over 300 of its startups rise to success from incubator spaces, including Scribd, WePay, and Reddit. Closer to home, Coffee Scotland, a business that brings together the very best Scottish coffee roasters into one online shop, credits its very existence to an incubator. Coffee Scotland's founding team met in an incubator space at Robert Gordon University (RGU) in Aberdeen while each was working on a different, unrelated project. They were united by a shared love of coffee and a shared vision to make it easier for the public to access high-quality coffee from local roasters. They see the physical space that an incubator offers as invaluable. It is a space that organically facilitates collaboration and relationship building and this allowed them to grow their business from an initial brainstorming session amongst friends into an exciting new brand.
Coffee Scotland's story is an example of the role that higher education can play in supporting company scale-up and creation. Universities are known for collaboration, bringing together academia and industry, and they provide ideal environments for stimulating venture creation and providing a testbed for new products and services. There are many universities across the UK that are working with key regional stakeholders to provide incubator environments for entrepreneurs and startups. RGU first launched its business incubator space in 2015, providing entrepreneurial students and graduates with access to office space and technology facilities, as well as mentorship support and expertise to test and develop new business ideas.
The university has now partnered with private sector economic development body Opportunity North East (ONE) and the UK's leading digital tech incubator CodeBase to open ONE Tech Hub in Aberdeen city centre. ONE is leading this project to create and grow more digital tech companies of scale in the region and enhance the wider entrepreneurial environment. The £1.5m refurbishment of RGU's historic former administration building will provide hot-desking, co-working and office spaces for early stage digital companies. Programmes to support company creation and growth will be delivered in the hub – creating a unique environment and ecosystem for the sector and community. As well as hosting RGU's startup accelerator and ONE CodeBase, it is anticipated that the hub will be the location of choice for digitally-focused startups from other accelerator programmes such as the Oil and Gas Technology Centre's TechX and university spin-out companies.
Being at the heart of the vibrant city centre is key - since the goal is to be a part of the local community, not hidden from it. Physical startup clusters are beginning to thrive in cities, especially around universities and research hubs. Growing a strong talent pool clustering around city centre incubators means startups benefit from cross-pollination and collaboration - and creating such an environment is key.
Incubators accelerate innovation and drive commercial growth and dynamism into the Scottish economy, bringing new products and services to the market. Universities, as the hotbed of innovation and entrepreneurial talent, play a vital role in energising and nurturing the pipeline that feed them. Ultimately any advantage the startup can get that enhances its accessibility of resources - physical, financial, knowledge, human or technological - can be a differentiator between success and failure.