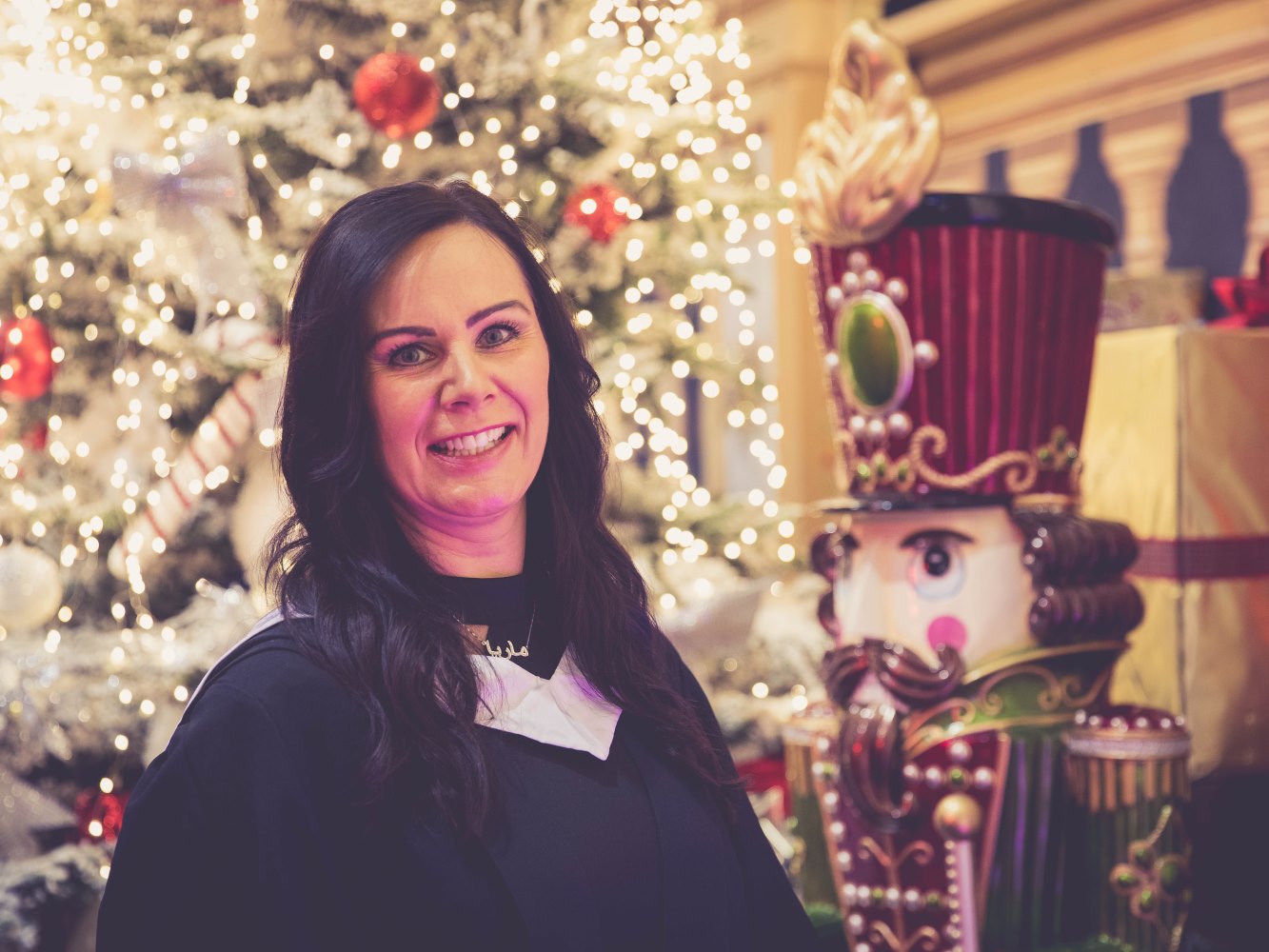 Shetland mum-of-three Maria Duncan had always wanted to go to university and now after years of night classes and studying on the plane commuting from Shetland to Aberdeen, she has fulfilled her degree dream.
Maria Duncan, 42, took to the stage at the Beach Ballroom on Tuesday December 4 at 10.30am to collect her well-earned BA (Hons) Accounting and Finance.
She said: "It was always my dream to go to university and achieve my degree. However, when I left school I got a job as a travel agent in Shetland. My intention was to work for a year and save money so I could go to university, but I loved my job so much as it gave me the opportunity to travel the world.
"I then had my children, but five years ago I decided I would fulfil my dream of working towards my goal of going to university and getting my degree.
"It was always my intention to do accounting. I really enjoyed all maths, accounting and business studies courses I was taught at school. I attended various night classes over the years at Shetland College to achieve Scottish qualifications in accounting subjects."
Maria gained an HNC in accounting over a period of 2 years attending Shetland College part-time while working at The Shetland Times as an accounts assistant.
She said: "I then decided to do the 2 plus 2 route and study my diploma at North East Scotland College (NESCOL) and travelled to and from Aberdeen every 2-3 weeks to attend lectures, using my travelling time on the plane to study – I felt this was where I did my best studying as I was fully engrossed on the studying and it took my mind off the horrendous flight journeys in the winter between Shetland and Aberdeen.
"I then moved to Aberdeen with my youngest son to study at RGU. The lecturers were amazing, very understanding and accommodating with the fact I was a mature student and had to travel frequently to Shetland."
Maria is now employed as a Tax Assistant with RSM UK in Aberdeen, studying towards her Association of Tax Technicians (ATT) and Chartered Tax Advisor (CTA) professional qualifications.
"I feel my time at RGU has prepared me for the next step on the career ladder," she said.
She added that the course material was very relevant and up-to-date with what she is putting into practice in my role as Tax Assistant with RSM UK.
Maria concluded: "I am very proud of my achievement, it was a challenge at times but I am hard working, determined and ambitious and I knew I had the support of my family behind me. They were so encouraging and supportive and this gave me the incentive to overcome any challenges I encountered.
"I am extremely grateful to all of my family for their help and support and that I got the opportunity to fulfil my dream."