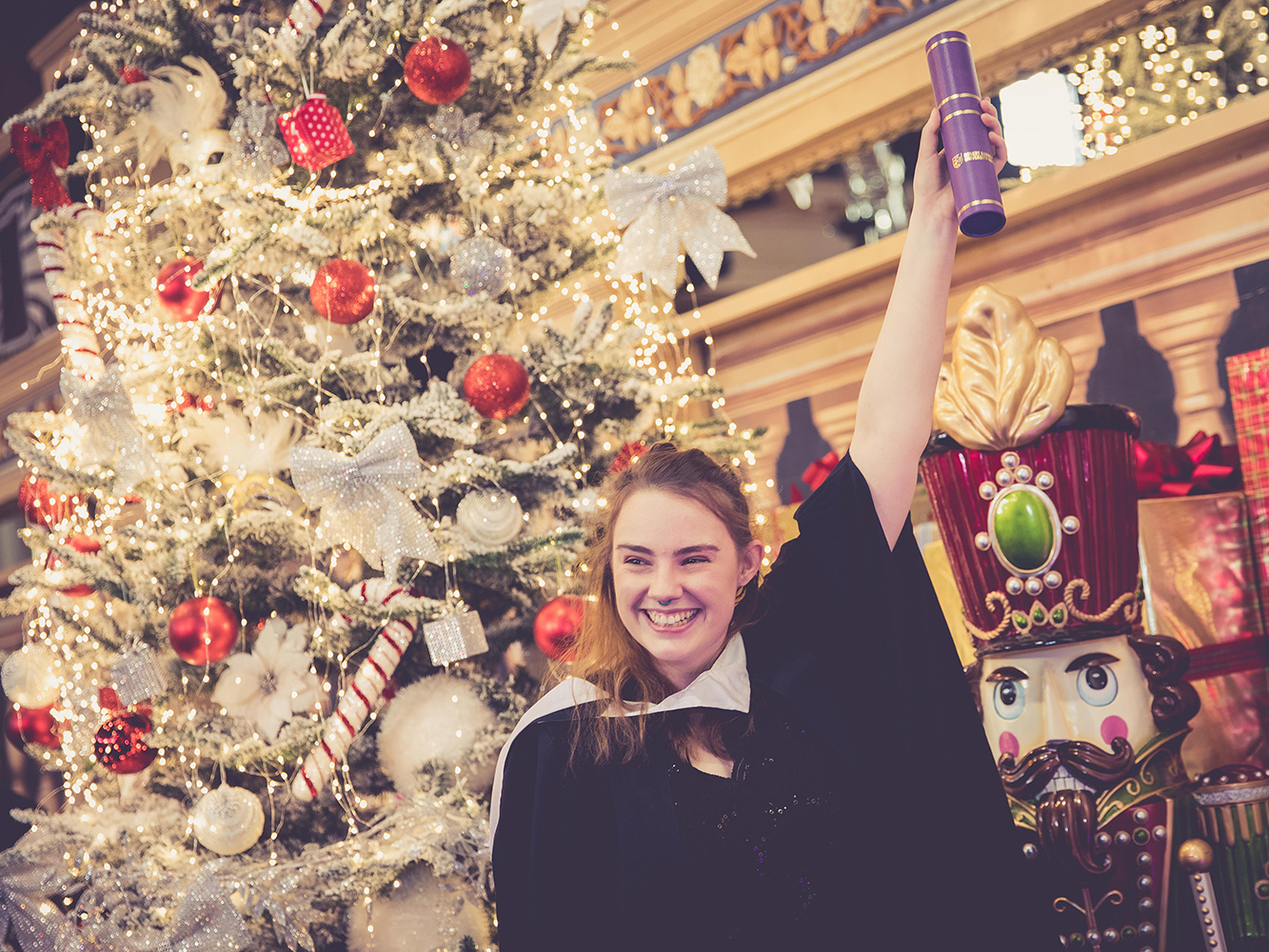 A nursing student from Inverness has made it her mission to help young people in need and comfort them throughout their care journey, following her graduation from RGU.
Harriet Dixon graduated with a Bachelor of Nursing (Children and Young People) at a ceremony at Aberdeen's Beach Ballroom on Wednesday 5 December.
Harriet, a former Culloden Academy pupil, was inspired to become a nurse at a young age, when she saw the difference they made to people in need.
She said: "Nurses and other health care professionals are real life super heroes. The work they do and the compassion they show is something I've admired for most of my life and I knew I wanted to follow that path since I was about 12.
"I chose Children and Young People's Nursing, because I love children and wanted to make a difference to those who need it. Hospitals can be scary places for a child and it's important that they have someone there who can make them feel better while they get better – with a smile and a laugh when they need it."
Looking back on her time at RGU, Harriet has been able to track her growth not only as a nurse but as an individual, and has placed a great deal of importance on her hub placement with Raigmore Hospital.
She said: "I learned so much from the staff at Raigmore, making great friends and spending time with some inspirational patients, who really reminded me why I chose this area of nursing in the first place.
"On my first day at RGU, I was asked to write a letter to my future self, saying how I was feeling and outlining what I wanted to achieve over the next three years. My personal tutor gave it back to me on the last day of teaching and it was emotional seeing how I grew each year from a little shy 17 year old to the nurse I am now.
"Life has thrown so many obstacles in my way and it is an amazing feeling knowing what I have accomplished. I'd especially like to thank my mum, who has always been the main believer in me."
Now that her time at university is behind her, Harriet is ready to become the super-hero nurse that she has always admired, and has started working in the Emergency Care Unit at Royal Aberdeen Children's Hospital.
She added: "My time at RGU has really given me this perfect platform to put my skills to the test. I was given so much support that really helped me throughout my final year, including with job applications and interview techniques.
"Now, this is the moment I have looked forward to for years and I'm looking forward to learning more, growing and developing into the best nurse I can be."