Energy Institute celebrates the best students in Aberdeen
Thursday 15 November 2018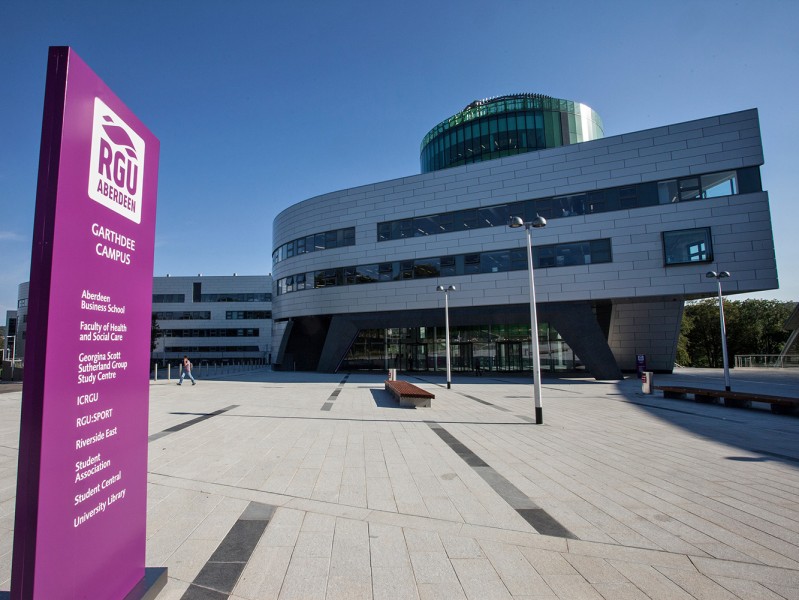 The Aberdeen, Highlands & Islands branch of the Energy Institute (EI) will host its annual 'MSc Student Best Paper' competition for postgraduate students in Aberdeen next Tuesday night.
The 20th November event, sponsored by Total E&P UK, is organised by the branch to celebrate this year's best thesis papers from MSc students studying energy-related topics at RGU and the University of Aberdeen (UoA).
From a field of over 400 eligible MSc graduates, six have been shortlisted by the two universities and they will present their thesis in a 'Dragons Den' style to a senior industry panel of judges specially chosen by the EI.
Presenting from RGU are shortlisted students: -
Elena Virlezeanu - MSc Petroleum Production Engineering
Ibukun Okunmadewa - MSc Petroleum Production Engineering (with Distinction)
Simon Leiper - MSc Drilling & Well Engineering (with Distinction)
Representing UoA are shortlisted students: -
Gopnauth Bobby Gossai - MSc (Econ) Petroleum, Energy Economics & Finance (with Commendation)
Carlos Andres Castaneda Lopez - MSc Oil & Gas Engineering (with Distinction)
Imad Youssef - MSc Petroleum Engineering (with Distinction)
The Energy Institute has once again attracted a very high-profile panel of judges spanning various aspects of the upstream sector who have kindly given up their time to assess the students. The panel for 2018 includes: -
Pierre Cuisnier - Central Graben Area Asset Director, Total E&P UK Ltd
Donald Taylor - Managing Director Europe, TAQA Bratani Ltd
Paul Williams – UK Business Unit Manager Premier Oil
Chris Bird – Chief Operating Officer, Goodwyn Energy
Iain Hutchison - Managing Director, Merlin ERD Ltd
Martin White – Europe Area Vice President, Halliburton
Nigel Bradburn of the Energy Institute said "This annual event is a tremendous evening bringing together industry and academia showcasing the latest research and thinking from MSc students at these respective Centres of Excellence."
"We are very fortunate to have such a high quality shortlist of students and it is a real privilege to listen to some of the brightest young minds destined to enter our industry. It is vital we show our support and encouragement and demonstrate that the industry offers a long-term career path. In return, it is a great opportunity for the students to present to key industry figureheads as they start out on their careers."
"We are extremely grateful to the judges who have taken time out of their busy schedules to attend this fantastic competition. We are also indebted this year to Total E&P (UK) Ltd for taking their turn to host the event."
Host Pierre Cuisnier, Central Graben Area Asset Director, Total E&P (UK) Ltd said "As one of the 'Technical Partners' of the Energy Institute, we are delighted to be hosting this prestigious event. We are strongly committed to supporting the next generation of young explorers, scientists and engineers in to one of the most highly skilled and innovative industries in the world. Having seen the thesis precis from all six shortlisted students, it is no doubt going to be a very interesting and competitive evening. We are encouraged by the quality of students who are graduating from these two academic centres of excellence."
Dr Mohamed Amish, Oil and Gas Engineering Programme Leader, at RGU's School of Engineering, said: "The Energy Institute MSc Student Best Paper competition is an exciting academic collaboration with our industrial partners. This is a part of our continuous support to students and our commitment for the professional development of future bright young engineers."
The event will be held on Tuesday 20th November at Total's offices at Westhill, Aberdeen. It is free to attend and open to the general public. It starts at 6PM. Pre-booking is required via the EI web portal at:- bit.ly/2DiT78n or contact nbradburn@energyinst.org at the Energy Institute.