Sulav Bhattachan - MSc Cyber Security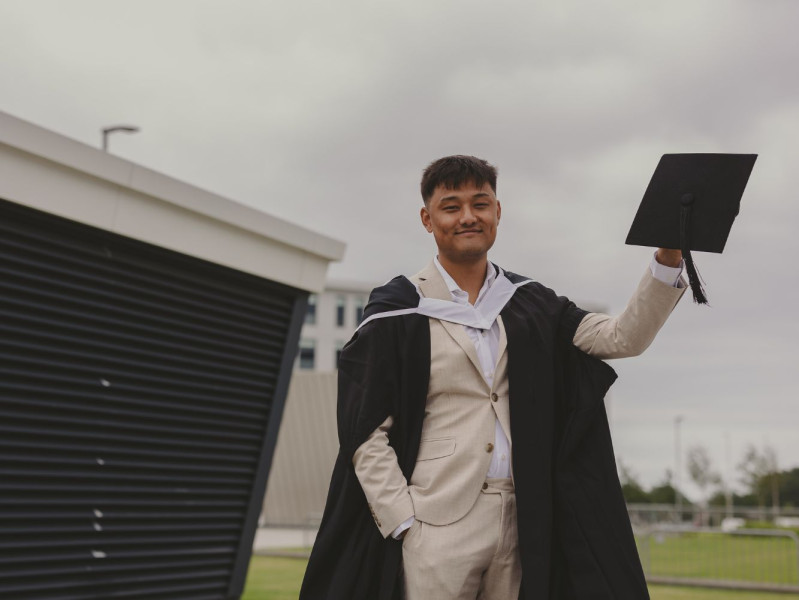 Sulav Bhattachan has successfully completed MSc Cyber Security and feels after his time at RGU that he is more than ready to make an impact on the industry.
Having completed his undergraduate degree in Nepal and working in the cyber security industry for two years, he felt coming that coming to Aberdeen was the "perfect choice."
Sulav from Kathmandu in Nepal, said his interest in MSc Cyber Security was piqued after learning about the types of modules on offer for the duration of the course.
The 24-year-old said that the placement element of the programme was a real highlight as well.
Sulav said: "What particularly attracted me were the modules offered by RGU, such as Information Security Management, Incident Management and Forensics, and Machine Learning for Cyber Security. These modules aligned perfectly with my academic and career interests, and I knew they would provide me with a comprehensive understanding of the field.
"One of the key factors that influenced my decision was RGU's year-long industrial placement option. As an international student, I recognized the immense value of gaining hands-on industry experience in the UK before graduation. This opportunity would not only expose me to a real-world work environment but also allow me to build my professional network, establish connections, and foster personal growth."
Sulav has set his sights on the future and he hopes to return to the cyber security sector and is full of confidence after his experience at RGU.
He added: "After successfully completing my course at RGU, I am confident that I am well-equipped with the necessary skills and knowledge to excel in the cybersecurity industry. I am excited about the prospect of applying my expertise to real-world challenges and making a meaningful impact in the field. My primary career goal is to secure a job within the cyber security industry, specifically in technical hands-on roles such as Security Analyst or Security Engineer.
"My time at RGU has been transformative, fostering both personal and professional growth. Through the taught modules, I have acquired a comprehensive understanding of various domains within the field of cyber security. The curriculum has equipped me with a solid foundation in areas such as network security, security testing, digital forensics, and information security management.
"One of the highlights of my educational journey at RGU was the opportunity to undertake a year-long placement. This invaluable experience provided me with real-world exposure to the industry and allowed me to apply my knowledge in a practical setting."