Keith Houghton - MSc in Completion & Well Intervention Engineering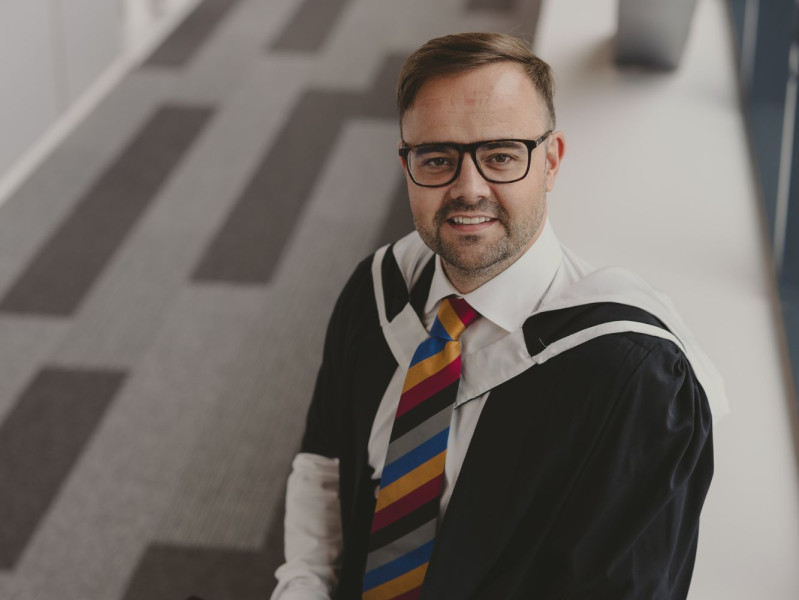 Keith Houghton from Stonehaven has set his sights on a promotion after graduating with MSc in Completion & Well Intervention Engineering.
The 43-year-old has more than 20 years of experience in the energy sector and felt he required further study to help his career prospects by closing an academic gap, so he joined the online programme.
Keith currently works as a Completion and Well Intervention Engineer for Shell in Aberdeen and was able to use the skills and knowledge he learned as part of the course which includes the preparation of technical reports for senior staff.
He said: "I was already practicing this discipline, however I was looking to strengthen our industry knowledge in hydraulic system cleanliness for safety critical equipment.
"It made perfect sense to use this opportunity to formally document through an academic report and close an academic gap of my own by graduating with an MSc in Well Engineering".
"As a mature employee in the energy industry, was looking for further progression with my current employer. Obtaining an MSc would help make me more competitive for any future roles. Only time will tell on that front, but I am wearing the optimistic hat."
To prepare Keith for the course he also attended a workshop at RGU which covered important study skills like planning and project management, dissertation structure, literature review and critical reading.
The MSc Completion & Well intervention Engineering course is part-time and aimed at those in full-time employment with Shell.
It focuses on the planning, construction, project management and delivery of wells designed to facilitate the extraction of hydrocarbons. The course provides a sound understanding of the scientific, engineering and management subjects relevant to selected areas of Well Design and Engineering.