Iona MacQueen - BA (Hons) Social Work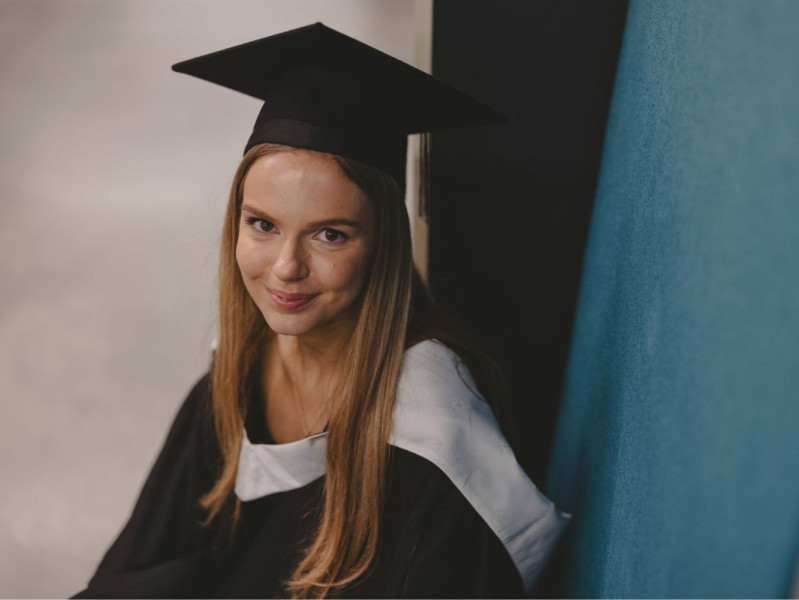 Iona MacQueen feels she has broken barriers after earning a first class honours degree in Social Work.
The 23-year-old from Inverness enjoy subjects like modern studies while she was a pupil at Inverness Royal Academy. This coupled with her own background was the reason Iona decided to apply to RGU and specifically Social Work.
Iona said: "Having grown up in a single parent household with two siblings in a council estate, there was a part of me that was determined to break societal and stereotypical expectations of myself in terms of my educational attainment.
"Much like most people who choose to study social work it was due to my passion and commitment to working towards social justice and equality. I have always found politics really interesting and I find that this topic lends itself to social work a lot.
"As well as this I was excited to attend modules on law, sociology and psychology as these are topics that I have also always found interesting."
Iona went on placement with a charity as a substance abuse work and she requested this as it was in line with her own interests.
She said the work she did during the placement was both rewarding, and she enjoyed working alongside the team at Royal Cornhill Hospital. Iona has applied for a post with a charity and is hoping to land the job.
Iona said while it was challenging as she navigated through the Covid-19 pandemic she feels fully prepared to take the next step in her career.
She added: "My final placement was a real highlight for me as I worked in a substance use team managing my own caseload of clients. I had requested a placement in substance use as this is my particular interest and in the area I want to work in.
"Regarding the social work course, I would say RGU prepare us well for our next step onto the career ladder.
"The practical placements, as well as final year module content is extremely well delivered and inspires and motivates us; whilst acting as a reminder that social work can be a challenging profession. Many of the staff on the course deliver modules with genuine passion and enthusiasm also."