Lori Bulter - Law LLB (Hons)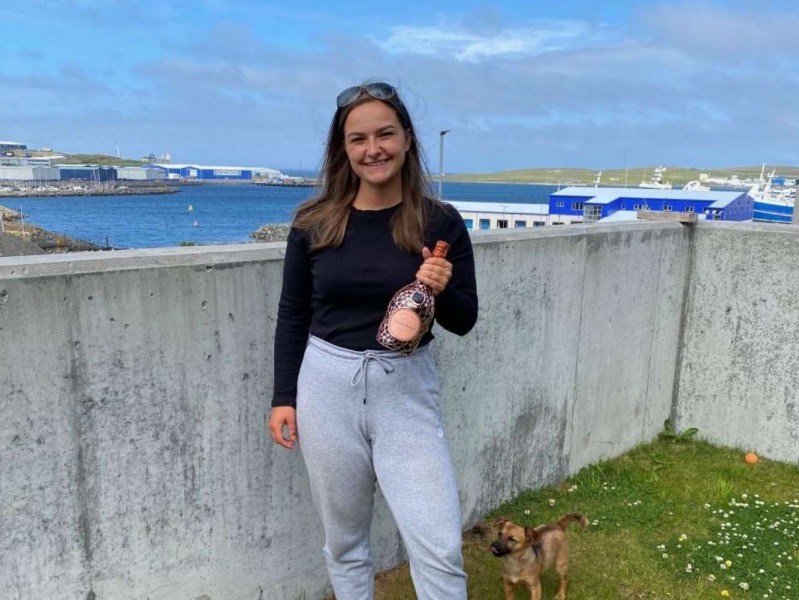 Lori Bulter started researching Law after watching the TV Show 'Suits' and instantly knew it was something that really interested her and suited the subjects she excelled at in school.
The 21-year-old said she wanted to continue education so university was a natural progression for her. However she lived in Lerwick, Shetland, so felt her opportunities for furthering education was limited so moved to Aberdeen to attend RGU.
Lori gained a First Class Law degree from RGU's Law School and was one of the many graduating students who were given a virtual graduation ceremony, due to the pandemic.
"I went straight to university from secondary school", she said. "Pursuing a law career meant I had little option but to move to the mainland for university. In the first few months, I was very homesick, phoning my family crying and wanting to go home.
"However, despite struggling with living away from home, I loved my course. So with a massive change in attitude and support from friends both from home and at university, I managed to turn the experience around and thoroughly enjoyed it.
"Looking back, I have made friends for life and incredible memories throughout my time at university and am very proud of myself for achieving a First Class Law Degree in the process."
Lori actually decided to stay in Aberdeen during lockdown which she described as a big decision considering how much of a "home bird" she was.
She said: "It shocked my family. I felt that given Aberdeen was where I normally studied, I would focus better if I stayed in that environment. My flatmate also decided to stay so we made the most of our time when we weren't studying by doing activities we wouldn't normally have time for – jigsaws, baking, walks, home workouts, themed dinners and we even built a fort in our living room!
"Despite the circumstances we made great memories and motivated one another to keep powering on – I couldn't have done it without that."
For the past three years, Lori has volunteered with RGU's Law Clinic which provides free legal advice for those who could not otherwise afford it.
"Over this time, I acquired more responsibility, being appointed Office Manager and then, most recently, Assistant Director. This has definitely enhanced my practical skills and confidence, giving me experience in handling real cases and holding interviews with clients – an opportunity you do not normally get as part of the university curriculum. It also allowed me to make many new friends at various stages of their degree and build relationships with the staff involved in running the Law Clinic.
"I think RGU has helped me feel prepared to step into the real world, through the provision of lectures on commercial awareness and employability, and law fairs allowing students to network with firms in the area. My experience at RGU's Law Clinic has definitely helped with this as it has allowed me to gain experience in dealing with real clients, just as I will be doing when I become a trainee solicitor."
Lori is planning to return to RGU to complete her Diploma in Professional Legal Practice before then going on to carry out a traineeship at Harper Macleod LLP.