Harald Benning, MSc Purchasing and Supply Chain Management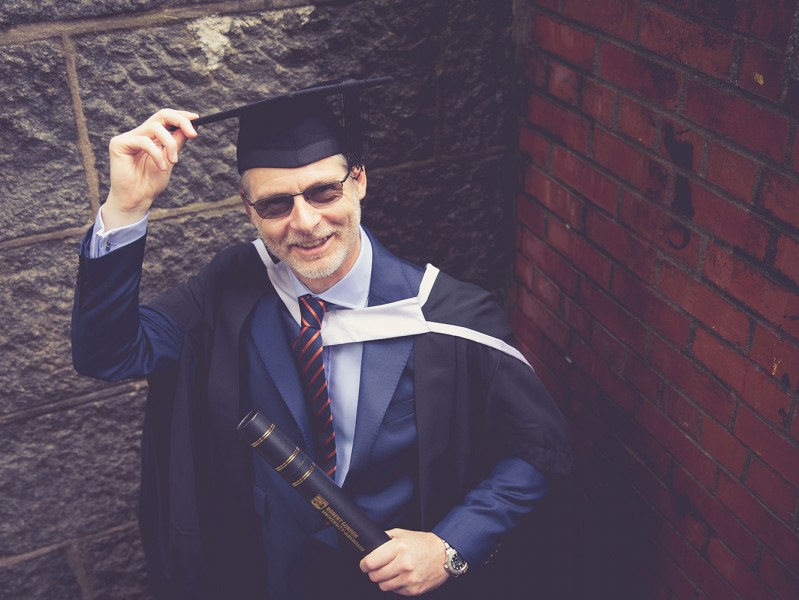 Harald Benning decided to pursue a postgraduate degree that would enhance his skillset.
The 53-year-old, from Drumoak, collected his hard-earned MSc in Purchasing and Supply Chain Management from RGU at His Majesty's Theatre on Wednesday, July 10 at 10.30am.
He said the downturn in the oil industry did not provide him with appropriate opportunities and, in his previous positions as drilling manager and wells manager, supply chain and contract management were a large part of his responsibilities.
"Instead of staying at home, I decided to pursue a postgraduate degree in a field that would enhance my skill set, which it has, as I am currently assisting a company with creating and implementing a contracting strategy for an integrated drilling services project. Had I not pursued this degree, I might not have been selected by the company for the project," he said.
"The course complemented my previous academic skills, as my first degree is in drilling and production engineering which I studied in The Netherlands, as well as my professional experience. An important aspect of studying at RGU was that I have truly enjoyed my time at RGU.
"The support is fantastic and the facilities are world class – the library and support staff are simply brilliant.
"I found RGU to be a very open and welcoming university.
"It was rather interesting to do this course as mature student and sharing lectures with people who are starting their careers. I hope that I was a positive influence by providing informal mentoring to my fellow students."
Harald will continue his career as a drilling manager, using the skills he gained over the past two years while studying at RGU.