RGU researchers design prototype to reduce carbon emissions
Wednesday 08 January 2020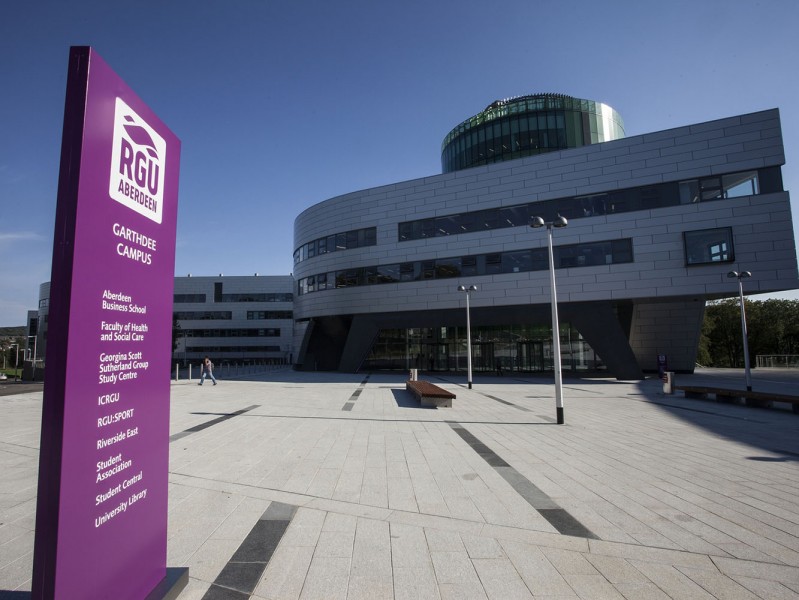 A group of researchers at RGU have partnered with Sustainable Urban Energy to investigate the potential of a turbine system the size of a satellite dish and can reduce emissions – saving homeowners hundreds of pounds per year.
The turbine system was designed and developed by the founder and director of Sustainable Urban Energy, Neil Coulson, who believes the product has the potential to reduce the average household's dependency on grid supplied power by up to 1/3, reducing the demand on the National Grid and saving the consumer money, while being environmentally friendly.
Mr Coulson said: "The company was incorporated in February 2019, but the project of creating a self-generation product started over 10 years prior while I was living a sustainable lifestyle on 5 acres of land north of Aberdeen. It has taken many years, watching how wind interacts with nature, researching existing products, and understanding the requirement of a household. After investing in 4kW solar array and then realising it was an investment that would never provide a return, and losing the investment and any income from it when moving home, I spent every hour developing a concept that would not only provide a good return on investment, but would enable investment to be retained, even if you move home.
"With encouragement and assistance from Business Gateway, Scottish Enterprise and some local business the first prototype was 3D printed in August 2018. However, before Sustainable Urban Energy (SUE) could progress with the innovative turbine design the company required to obtain a proof of concept. To do this, expertise and access to specialised facilities were required and that could only be found at a university".
Mr Coulson added that RGU's expertise in modelling flows using Analytical, Mechanistic, Computational Fluid Dynamics (CFD) and experimental techniques were the key in helping the company progress the concept further.
Mr Ahmad Ayub, Dr Sheikh Islam and Dr Nazmi Sellami, all from RGU's School of Engineering, teamed up with Mr Coulson to create a working 1/3 scale prototype renewable energy turbine specifically designed and sized to work in an urban wind environment. The project has been funded by the Interface Innovation Voucher of £5,000.
They have designed and built an experimental setup to characterise the novel wind turbine prototype. Using the wind tunnel and data acquisition facilities, the performance of the turbine was evaluated under various operating conditions. A technical report summarising both the quantitative and qualitative results from the experiments and suggestions for design enhancement was provided to the SUE. These results helped SUE to improve the initial turbine prototype and to come up with a new design with an enhanced performance.
Mr Coulson added: "The experimental results provided Sustainable Urban Energy with the proof of concept they required, as well as data which may be useful in assessing areas within the design that require further improvement."
The turbine system can be fitted to any type of structure including houses, tower blocks, bridges, hospitals and shopping centres, which means businesses can also benefit.
As a result of this collaboration, Sustainable Urban Energy has now been announced as the Future Resource Green Apple Award Winner for Environmental Best Practice 2019 by The Green Earth Appeal. The turbine design is also currently patent pending by UK Patent.
The award and the patent are huge achievements for the Dundee-based company, which aims to provide the facilities for everyone and anyone to tackle climate change saving billions of pounds on additional infrastructure and construction costs, as well as saving billions of pounds on health-related illnesses due to air pollution and enable a quicker transaction to an all-electric society.
For more information, please visit: https://www.poweredbysue.com/