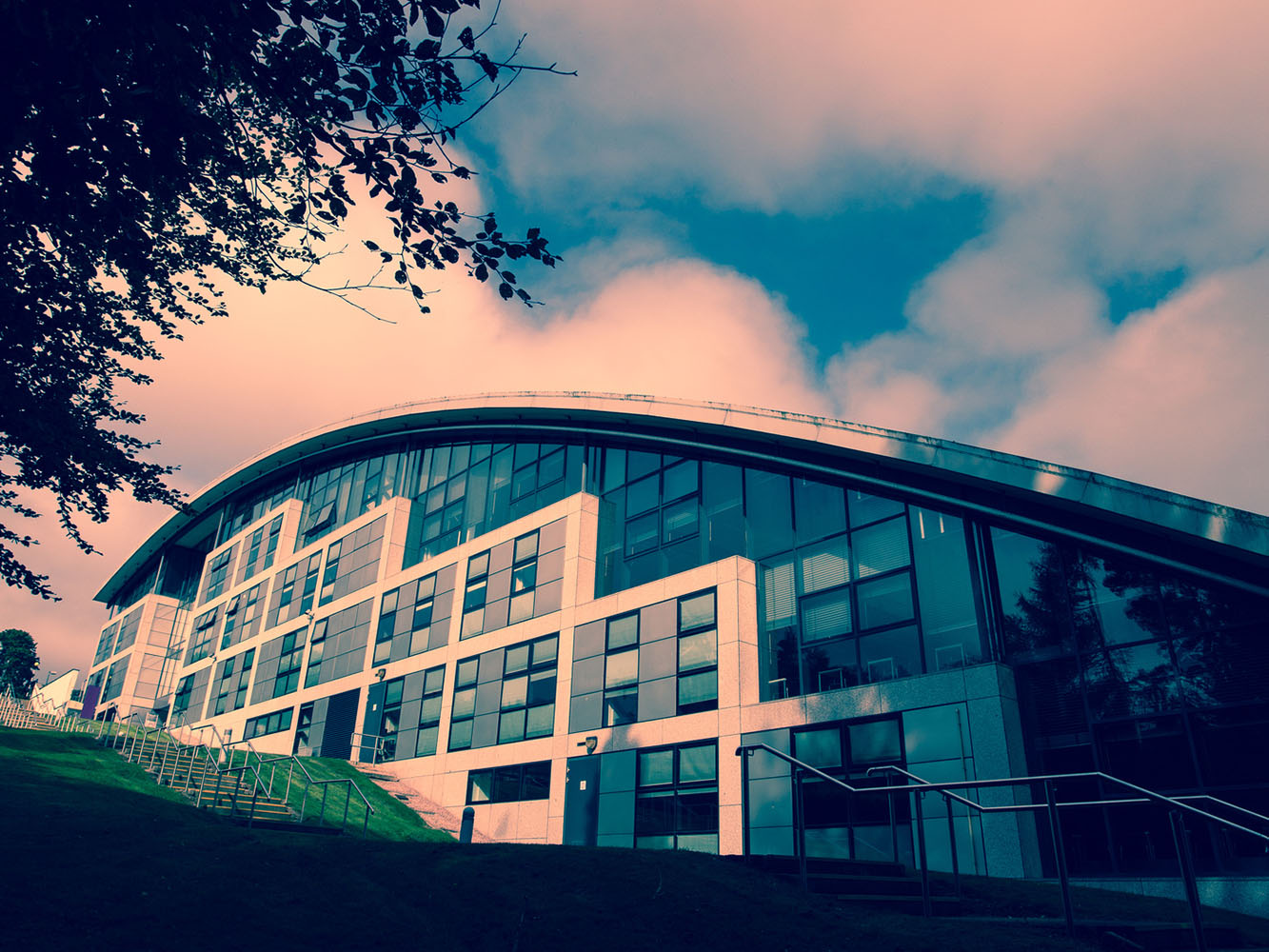 Students at RGU are supporting small enterprises by becoming 'Future Thinkers' as part of the Scottish Innovative Student Award Scheme (SISA).
RGU is the first university to achieve accreditation from SISA, which was created by the Scottish Institute for Enterprise (SIE) to allow universities to deliver additional courses which equips students with a forward-thinking and enterprising business skillset.
The scheme is being delivered in modules running in tandem with students' regular degree programmes and has been designed in conjunction with three of Scotland's Innovation Centres; DataLab, Digital Health and Care Institute and CENSIS.
RGU's School of Creative and Cultural Business is the first of the university's schools to receive accreditation so the students can complete Level 1 'Future Thinker' while studying accredited modules. In communication project management, student groups have been working as consultants designing and pitching a communication project to SME clients.
Twelve projects have been designed for a variety of different enterprises across the north-east including the Doric Film Competition, Sport Aberdeen Active Lifestyle and Active Schools, Miscarriage Information Support Service (MISS), Stepping Forward Together which is a support network for those who have had falls, Breakneck Comedy, the Fraserburgh Enterprise Hub, Visit Aberdeenshire and an interior design company based in Dundee, Saving Graces.
Professor Rita Marcella, who is co-ordinating the project at the School of Creative and Cultural Business, said: "The students are working on real projects to meet their client's brief in a real world context, narrowing the gap between industry and academia which will equip our students to make them stand out in the workplace.
"Typically projects are to raise awareness of their client and promote them to target publics. Many groups will produce film and a range of other media as part of their proposal, using the range of multidisciplinary skills they are learning throughout their course and putting them into a business plan.
"This experience of working with real clients, with real priorities in the real world demonstrates to students both the value of the theory they have learned but also the importance of flexibility and creativity in responding to complex problems."
Pamela Neri, Enterprise Manager at The Enterprise Hub in Fraserburgh, who has been working with a group of students said the high standard of work the students had prepared on their behalf was a credit to all those involved.
She said: "It was a credit to all those involved for us to see the high standard of work the students had prepared on our behalf. They understood our purpose, presented their ideas in a concise manner and we were inspired by their creativity and professionalism.
"We hope to take some of their ideas forward in 2019 and would definitely participate in such a project again."
Funded by LEADER and Aberdeenshire Council, The Fraserburgh Enterprise Hub supports and contributes to the regeneration of the town and its surrounding communities by empowering individuals and businesses to stimulate economic growth.