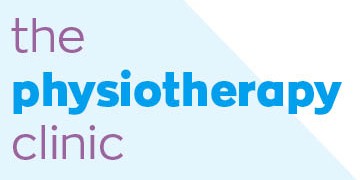 We have implemented a number of new health and safety procedures in response to COVID-19 so you can be confident that every care has been taken to ensure your safety. As such we are offering both face to face appointments, or if preferred a virtual appointment with our physiotherapists can be arranged.
We are contactable by email and/or the website where you can make an appointment direct.
---
About Us
At our professional Physiotherapy Clinic you'll benefit from a prompt flexible service which includes a professional assessment and diagnosis followed by a tailor made rehabilitation programme suited to your individual needs.
Our ethos is twofold, firstly to provide a professional end-to-end service where we will work with you every step of the way during recovery, and secondly to create an individualised treatment programme to provide you the tools to help you help yourself. If necessary we're also happy to liaise with your General Practitioner for onward referral to relevant specialist and diagnostic services such as MRI and Ultrasound scans.
We are a private clinic, staffed by a team of highly qualified physiotherapists with extensive experience in sport, work and musculoskeletal injury management. Conveniently located within the University's Sir Ian Wood Building at Garthdee, the Clinic is supported by a range of other services including biomechanical assessment, gait analysis, aquatic therapy and a human performance laboratory.
We are BUPA, CIGNA and AVIVA registered practitioners. Please check with your insurance company if your treatment will be covered prior to booking an appointment with us. If using health insurance we recommend checking the conditions of your policy prior to attending as you may have to pay excess directly to The Physiotherapy Clinic, details will be noted on your policy.
For any NHS enquiries please refer to the Garthdee Medical Group.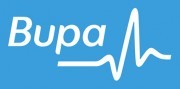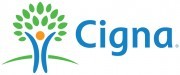 ---
Treatments
Your initial appointment will involve a thorough assessment, whether in person or virtually, to identify your problem followed by the development of a tailor made rehabilitation programme developed with your individual needs in mind. This ensures that you receive the appropriate treatment and rehabilitation.
Your subsequent appointments will focus on a holistic approach to treatment and rehabilitation, helping you to help yourself.
If necessary, we can arrange to carry out a home visit. To discuss a home visit, please contact the clinic directly.
---
What we treat
Musculoskeletal Physiotherapy
Musculoskeletal physiotherapy treats conditions which affect the muscles, bones, joints and soft tissues such as: back & neck pain, whiplash, ligament sprains, muscle/tendon strains, cartilage tears, pre-/post-surgery and fracture rehabilitation and sports injuries.
Neurological Physiotherapy
Neurological physiotherapy involves the treatment of movement and functional problems due to injury or disease to the neurological system such as stroke, Multiple Sclerosis, Parkinson's and cerebral palsy.
Physiotherapy for these conditions aims to maintain, restore, and improve function where possible.
Biomechanical Assessment
Biomechanical assessment involves the examination of the structure, alignment, strengths and weaknesses of the body and how these may affect your pain. This can be done through 2D or 3D Gait Analysis and functional movement screening.
Sports & Remedial Massage
Sports massage is a deep tissue massage which aims to help prevent injury and prepare the body for activity. It addresses any specific knots or areas of tension that may be problematic.
Remedial massage aims to stimulate the blood supply, increase muscle length and help to repair damaged tissues.
Additional services we provide include:
Manual therapy
Exercise prescription
Shockwave Therapy
Acupuncture
Taping and strapping
Injury risk reduction advice
---
Opening Hours & Prices
Opening hours
Monday - Friday 9:00 - 17:00
Saturday & Sunday: Closed
Prices
If you're an RGU student or staff member you can receive discounts on selected treatments. Our price list has all the details.
*For information regarding the prices of our additional treatments please contact the clinic for further details
---
Contact
---
How to find us
Location: Sir Ian Wood Building, Robert Gordon University, Garthdee Road, Aberdeen AB10 7GJ