Emma Hay-Higgins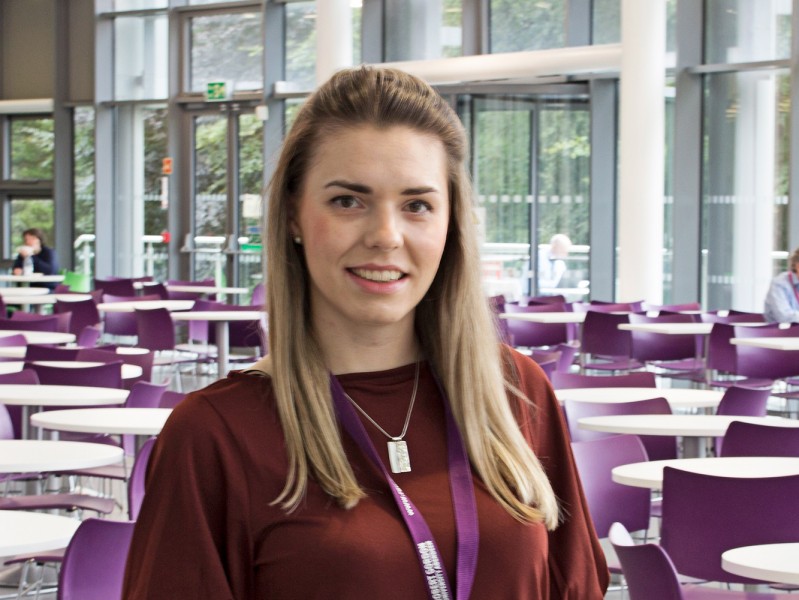 Emma Hay-Higgins graduated in 2013 with a Bachelor of Nursing – Adult and now lectures in the School of Nursing, Midwifery & Paramedic Practice. Emma joined RGU through Clearing in 2009.
What made you apply for your course at RGU through the Clearing process?
I had applied for and received offers in Scotland but had declined these as I had planned instead to go to University in Australia. However unfortunately due to an unexpected death in the family, I opted to stay in Aberdeen to remain beside my family. I chose to attend RGU due to proximity to my family and the availability of Clearing places. Applying through the clearing process was straightforward and it was the right decision for me at the time.
What was your experience of the Clearing process and what advice would you give to potential students considering applying through Clearing?
My advice to future students would be that although you may have had initial plans, events happen in life that we can't always plan for and these may change your trajectory. If you have an opportunity to apply through Clearing then absolutely take that opportunity if it is right for you. Don't hesitate to get in contact with staff or speak with current students to get an insight into the course you are applying for.
Did you make the right decision to come to RGU through Clearing? Why?
Whilst completing my undergraduate degree in Adult Nursing and a later post-graduate degree I found RGU to be positive learning environment with committed and supportive staff. This has contributed to my applying for a Lecturing role here when the opportunity arose.