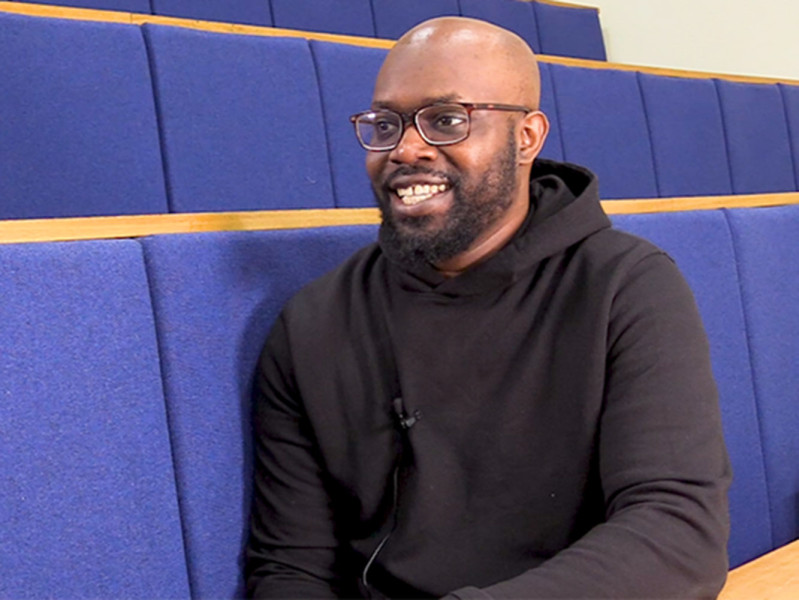 Following his studies in social work (Class of 2012), Ica Headlam paved out a career using his interest in arts and culture to create impactful learning opportunities for young people.
His passion for creativity soon led him to start the Creative Me Podcast to place the spotlight on the Aberdeen creative scene and the work of local artists. With over 22,000 episode downloads and the launch of the We Are Here Scotland creators fund, his work in amplifying voices is one to watch.
"Just go for it" was his reply when asked what advice he would give to someone wishing to follow in similar footsteps to him.
He continued: "Working is social work is a very interesting role - it has its challenges of course but it's a very rewarding world to work in.
"I think for me, seeing the benefits my role has brought to someone and the impact it has made over the years is what has kept me going.
"Discovering what profession you want to focus on in social work is equally important. My Erasmus placement in 2009 was the deciding factor for me where I thought, 'yeah, this is what I want to do. Working with children and their families is the role for me'. It's all about finding what area of social work suits you and what you're passionate about.
"The course at RGU was amazing for me and exposed me to so many different elements of social work and helped me see the direction I wanted to go in."
Learn more about Ica's social work career, placement year in Denmark and his creative endeavours, in the latest Alumni in Focus interview: