Students apply innovation to solve energy, health and economic challenges
By Vallath Kavitha Krishnan - 11 April 2022
This series of articles explores the journey of the winners of the EIG Sustainable Goals Student Ideas Competition.
The EIG Sustainable Goals Student Ideas Competition is focused on inspiring students to contribute towards tackling the 17 Sustainable Development Goals (SDGs) set by the United Nations. The RGU Entrepreneurship & Innovation Group (EIG) led competition aims to encourage students to take innovative, creative and proactive approaches to tackling these challenges through supporting sustainably focused early-stage business innovations, this student competition could also strengthen future employability.
Sponsored by the RGU Foundation Annual Fund, every month students can win cash prizes, raise their profile, give back, and be rewarded for thinking innovatively all at the same time! The winners from the month of February share their experience of participating in the competition below.
Top prize winner Sarah Fraser, an Occupational Therapy student and RGU Innovation Award Level 2 Certificate holder, believes that good health and wellbeing is integral to the daily lives of individuals. "I understand the impact that poor health can have on other factors such as occupational engagement. Choosing SDG 3 'Good Health and Wellbeing' as the goal for my submission was an easy decision as I feel that working in an innovative manner will improve healthcare services overall and promote the wellbeing of others." Sarah really enjoyed participating in the competition as she was able to implement skills developed from her course modules and showcase her ideas. "Having a competitive element to the submission was also beneficial as it made me more determined to ensure that my innovation was relevant to the UN goal yet a reasonable idea." Sarah won the Contribution to Local Community competition category and £100 Amazon voucher.
Having won the competition Sarah aims to take this expertise and skills forward in her future practice as an Occupational Therapist where she could potentially implement innovative practice and create projects that can promote the occupational engagement, health and wellbeing of her clients and the wider population.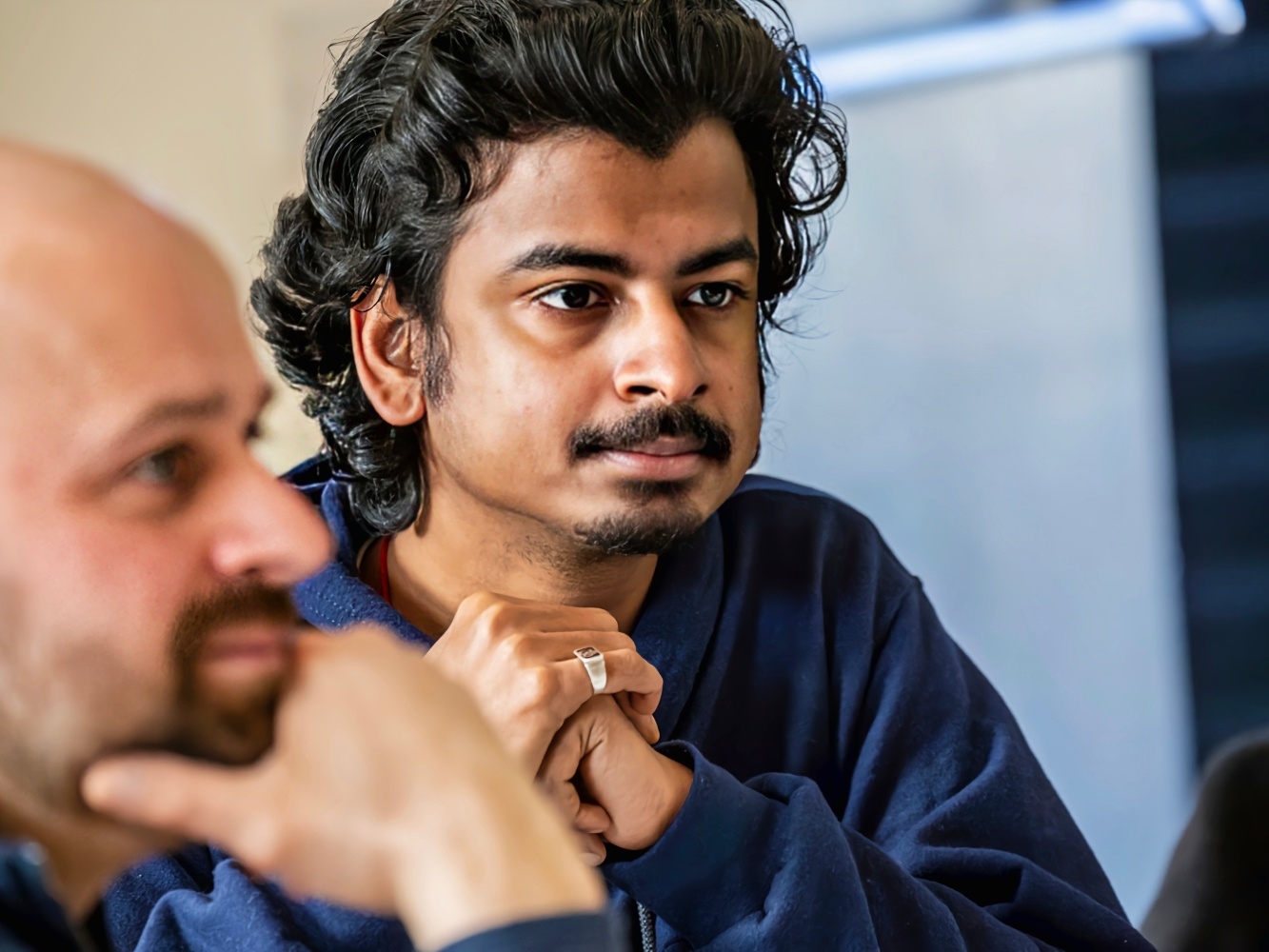 Highly Commended prize winner Gokulkrishna Radhakrishnan chose to focus on Goal 7 which relates to 'Affordable and Clean Energy'. He explains, "While civilisation requires energy, energy use must not destroy civilisation – this is why I have been working in the energy field for the last five years". Gokulkrishna's passion is in promoting energy independence and energy security through microgeneration. Through his involvement in the competition, he has learnt that sustainability is not purely up to governments and corporations – everyone has a role to play. "Programs like EIG Sustainable Goals Student Ideas Competition, help students and the community to think and create awareness of the 17 Sustainable Development Goals." He is also part of the current RGU Start-up Accelerator Program cohort and is working towards developing practical applications for hydrogen technology Implementation and developing remote storage devices. GokulKrishna won the Innovation competition category with a £50 Amazon voucher.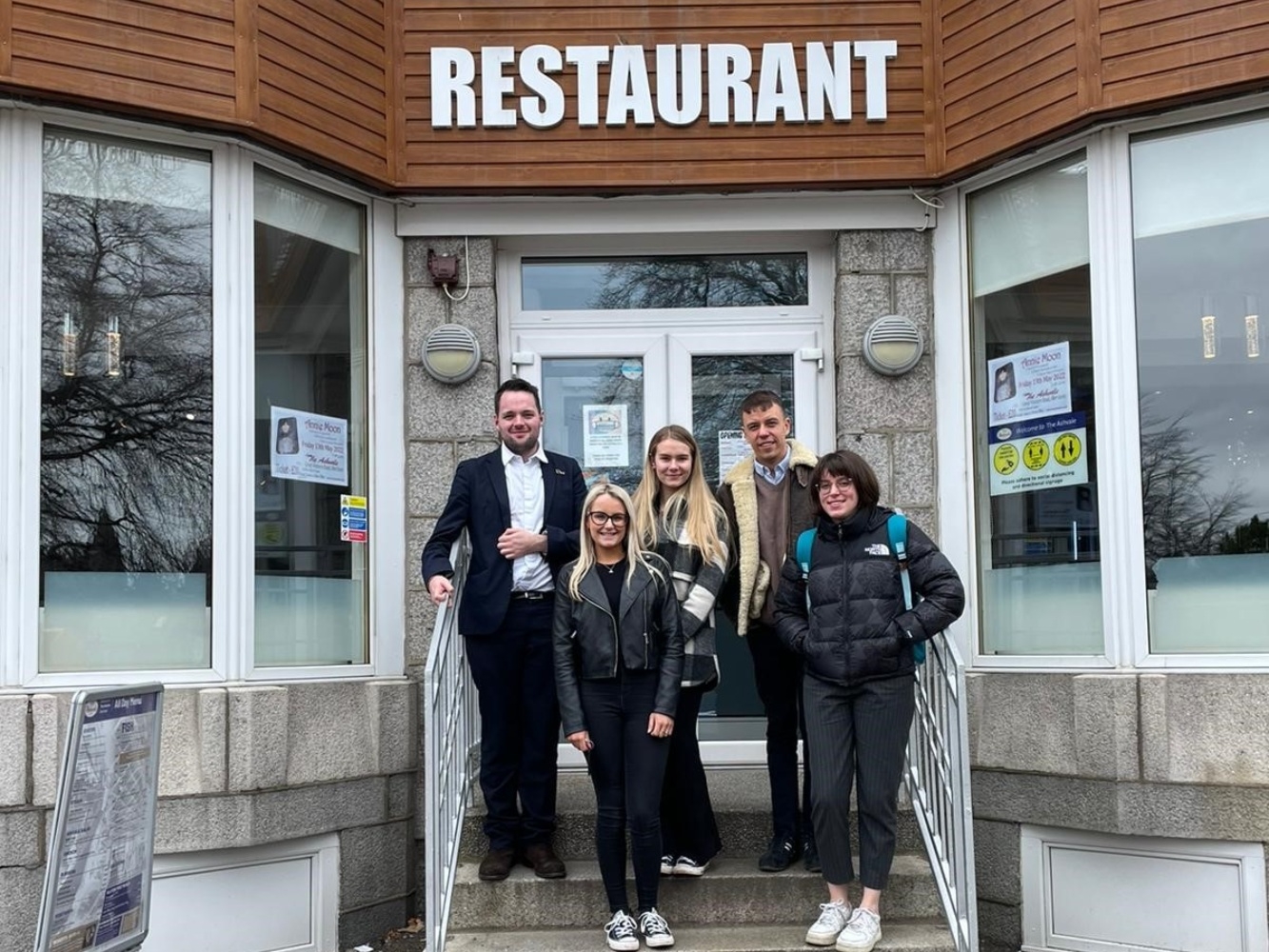 Bruno Schubert's cross disciplinary winning team consists of Klara Faivre, Charlie Towler, Ellie Stewart and Chloe Dodds. The SDGs of choice were Goals 4 and 8, 'Quality Education' and 'Decent Work and Economic Growth'. "We have identified a niche for soft-skill development because as students, we know what is offered by universities and private companies and what is missing for a successful entry into the job market." Bruno's team developed their submission as part of the ABS New Business Project module and learnt the importance of teamwork and collaboration – a key RGU Value. Having won the competition, Bruno's team is celebrating with a group dinner after assessments and is in the final stages of developing a business plan to take their idea further, plugging into other RGU entrepreneurial support. "I am very much interested in pursuing this idea further as it is my dream to be a successful entrepreneur and I see a lot of potential in our concept." Bruno's team also won the Highly Commended prize of £50 in the Social Impact category.
If you have an innovative idea that supports the UN Sustainable Development Goals, with just 150 words enter the competition today.