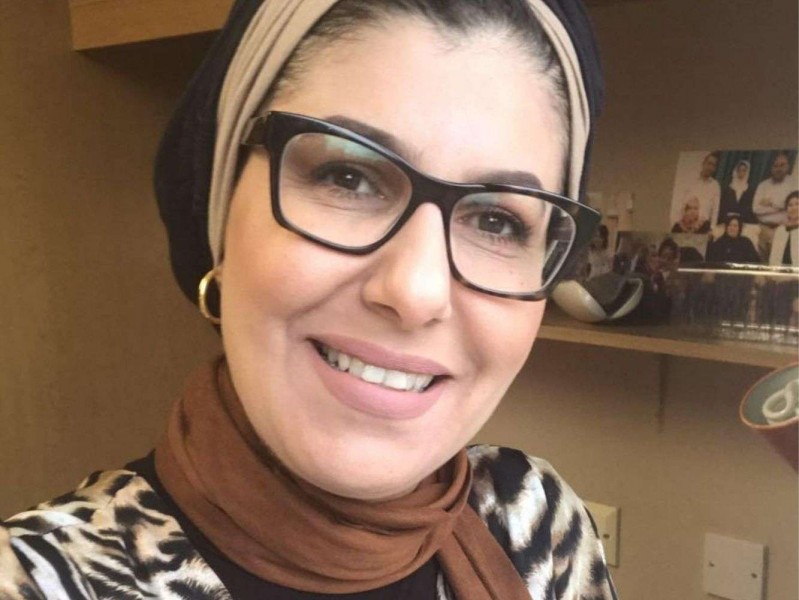 Image by: Lecturer Arwa Al Jumaily from The Scott Sutherland School of Architecture and Built Environment
Opinion: Shaping a sustainable future with Advanced Construction Technology
By Jenny Frost - 29 July 2021
As our cities become denser and struggle with growing levels of heat and pollution, detail in building design has never been more important. Lecturer, Arwa Al Jumaily, from The Scott Sutherland School of Architecture and Built Environment, recently delivered a masterclass on facade engineering and design at the University of Technology in Baghdad, Iraq. Here, Arwa she shares her expertise.
"Making sure every element of a building, from its materials to its ventilation, are as energy efficient as possible has become increasingly important and that's where the actual external 'envelope' of the building, its overall façade, plays its part.
Just as we dress a human body according to context, the way in which we design building facades follows a similar philosophy. If the climate is harsh, then the building's design has to adapt to that situation through its materials, systems and techniques.
It's a balancing act, trying to find a design that's new and innovative whilst also usefully minimising a building's overall energy footprint.
A building's surround or 'envelope' is the most important interface between the indoor and outdoor environments. Its primary function has to be to provide shelter and security but over and above that it needs to ensure moisture control, access to daylight, views to the outside, fire resistance, acoustics, cost effectiveness and aesthetics.
A good envelope design can regulate the temperature inside no matter what the temperature is on the outside.With more and more of us wanting to reduce our energy costs and to become more energy friendly, the building envelope acts as a thermal barrier, regulating the temperature inside.
In Scotland, the Macallan Distillery in the Scottish Highlands is an excellent example of sympathetic architecture and envelope design, created by Rogers Stirk Harbour and Partners. The key design features are an undulating green roof and frameless glazing facades forming a sensitive shape blends into the landscape of the Highlands.
Here at The Scott Sutherland School of Architecture and Built Environment we have a focus on sustainable buildings and environments, including how we can develop better approaches to housing, transport, prefabrication and the use of emerging technologies in construction such as robotics and laser scanning.
RGU is committed to supporting the Scottish Government's ambition to achieve net zero emissions by 2045 and The Scott Sutherland School of Architecture's focus on sustainability is part of our drive to encourage our students to consider the consequences of their work, and our place as people and as an industry within the environment."
Arwa Al Jumaily, is a lecturer in Architectural Technology at The Scott Sutherland School of Architecture and Built Environment. Arwa has many years experience working as a project manager and technical expert in connection with state-of-the-art façade technology in the United Arab Emirates. She provides technical knowledge to the Architecture, Architecture Technology and Project Management Courses.