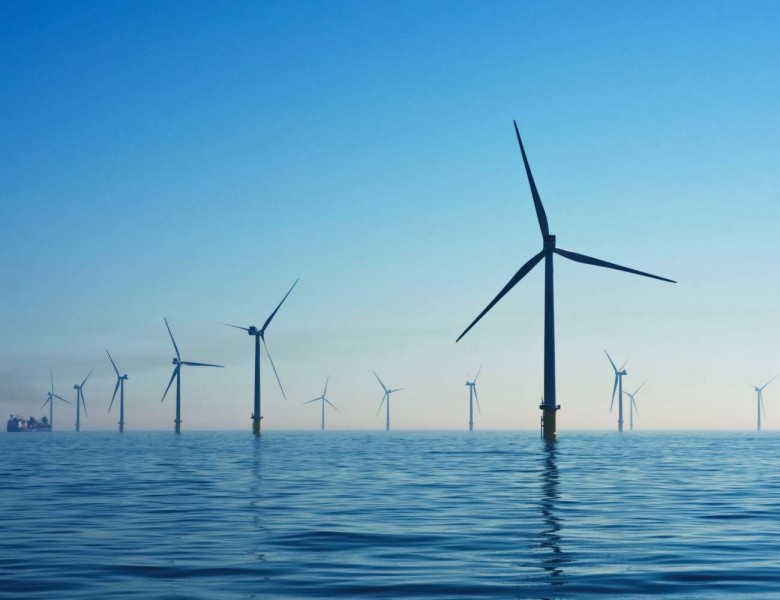 Image by: Nicholas Doherty via Unsplash
Kobe students share their RGU experience
By Vallath Kavitha Krishnan - 13 May 2021
The University has been running the Kobe City Summer School since 2018 but it had to be organised virtually this year due to the pandemic. The innovative programme is designed to highlight opportunities of working within the ocean industry and expand the students' international experience.
In this story, participants Honoka Iwahara, Ayane Terai, Rino Morotomi, Shiori Fuke and Yuko Hamada share their stories from having completed the programme.
United by a common interest in Renewables and the English language
Despite having met each other for the first time during the course of the programme, all five participants had two things in common – a desire to learn more about renewable energy and improve their English language skills.
Rino said, "In the beginning I was not confident about speaking English and was embarrassed to ask questions or express my opinion. But all the teachers and students at RGU understood what I was trying to communicate and this gave me reassurance that my English could be understood and I could have a conversation with anyone."
Discovering the potentials of the Marine Industry
Ayane had always been interested in the renewable energy, particularly hydrogen. "In Kobe city, where I live, they are conducting the world's first demonstration project related to hydrogen. Through this online summer school I discovered there's more to renewables than that."
Shiori's educational background in marketing and finance meant this was a unique opportunity to learn about the marine industry, "I wanted an overview of the marine industry as renewable energy is a field that will evolve significantly in the future. Given my career aspirations in public relations, I was happy to gain deeper understanding about a field that is quite complex."
An immersive experience of Scottish Culture
Although the programme was delivered virtually, all students were given an introduction to Scottish culture – an important aspect of the course. It was universally welcomed and enjoyed as participants took away their own learnings from the experience.
Ayane said, "I was interested to learn about traditional Highland sports, dancing, and music. It looks like a lot of fun – I hope to come to Scotland to experience it for myself." Yuko also cherishes the session, "I was able to feel everyone's deep love for Scotland and really enjoyed the Scottish music they played for us during the farewell session. Overall it was a wonderful cultural experience despite being online".
A rewarding educational experience
All the participants were effusive in their praise for the high quality learning experience they received during the programme and encourages more students from Japan to participate in similar programs.
Shiori said, "What surprised me most was the enthusiasm of the lecturers at RGU, it is very different from Japanese teachers. Not only are RGU lecturers willing to answer queries, but they also actively encourage students to ask questions as well."
Honoka appreciated the efforts of the staff to make students feel involved and motivated. "I want future cohorts to know that this is very good opportunity. Whether you are interested in the marine industry or not, you can definitely enjoy this program because you also learn about other areas such as business, economy, science and many more."
Rino credits the lecturers at RGU and their enthusiasm for giving her motivation to study. "I recommend this programme because all the support you receive through RGU makes it a great environment to study. You will also have a sense of accomplishment at the end of the programme".