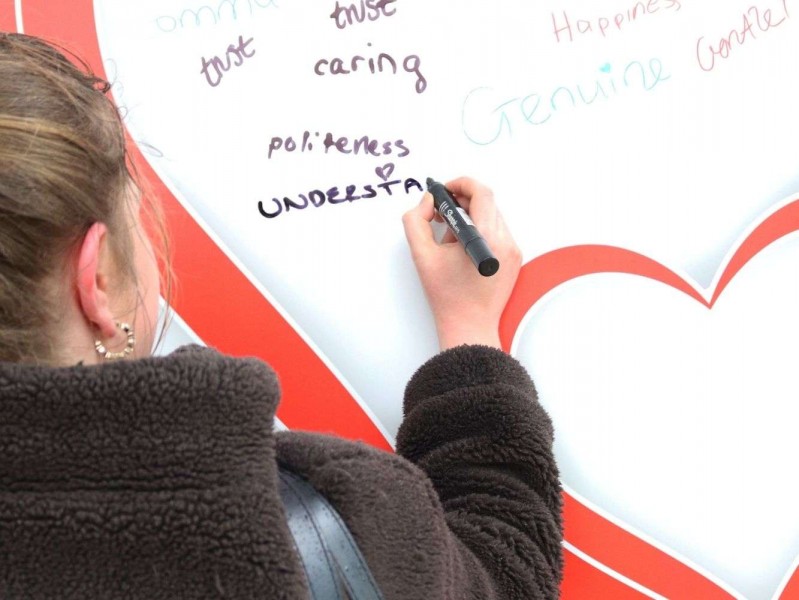 Healthy relationships at the heart of RGU
By Jack Stott - 05 May 2021
Students are at the heart of everything at RGU. A major part of the university's strategic direction is to enable students to be resilient, succeed in their studies and grow as individuals.
The Student Life team is core to ensuring students have a positive experience while studying by providing support and services to keep them on track and help them enjoy every moment at RGU.
A major aim of the team is to understand what students need for them to be successful, while ensuring their wellbeing is looked after. This is done through a variety of ways within the university, such as counselling, the inclusion centre which helps with disability and dyslexia, report and support, and the student help point, as well as a variety of campaigns and support services.
The latest focussing on Healthy Relationships, which has been designed following the Scottish Government's work on supporting positive relationships and sexual wellbeing in young people.
Student Life Project Co-ordinator Fiona Hall said: "Working together in partnership between students and staff, we are committed to creating an inclusive, vibrant, safe learning community.
"Following on from our recent Speak Up Speak Out campaign and the delivery of the Report and Support online reporting platform, which was a major campaign aimed at tackling gender-based violence, we have recently been working on a number of projects to further ensure our students safety and wellbeing.
"The Healthy Relationships campaign has been designed in partnership with RGU: Union to create conversations with our students about what a healthy relationship looks like.
"From discussions with students and staff following our Speak Up Speak Out campaign and ongoing work on tackling gender-based violence it is clear that negative experiences often come from a lack of understanding of what healthy personal relationships should look like today. We see these personal relationships occurring online, as well as offline, and see the additional challenges that can sometimes bring.
"We really wanted to move the focus from the negative aspects of gender based violence to the positive ingredients of a healthy relationship, and in doing so, hopefully instigate some conversations around what those are, help people recognise any healthy or unhealthy aspects in their own relationships, and if that does lead to a realisation that you are in an unhealthy relationship how you can address that with the support on offer from RGU.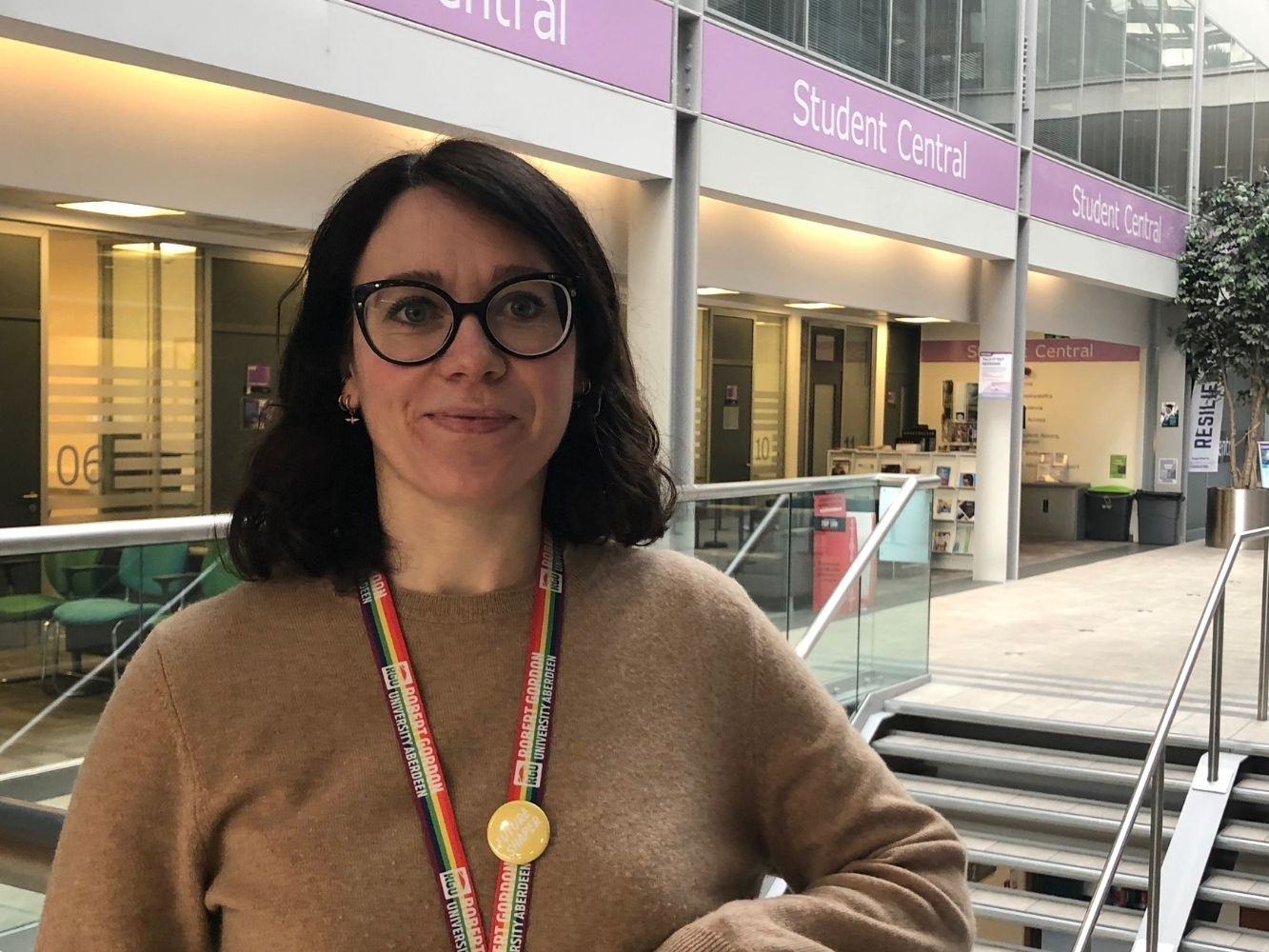 Fiona Hall
Fiona added: "The presence of healthy relationships in our lives, whether we talk about relationships with friends, parents and family members, or romantic and sexual relationships, is vital to living happier lives and contributes to positive mental and physical health and wellbeing. With guidance from the Scottish Government which has created a Healthy Relationships and Consent resource, RGU aims to give an increased awareness and support to students to ensure they understand what constitutes a healthy relationship.
"The key things for us to get across were that healthy relationships should feel safe, equal, respectful, enjoyable, consensual, and positive. It's been great to see the students positively react to the campaign, contributing so many of these elements, and see some conversations starting within our community around this really important area."
Further messages and information on how to keep your relationships healthy can be found on the Report and Support campaign pages. Report and Support is an online platform where any student of staff member can find support or confidentially report something anonymously or get support from an advisor if they have experienced any negative or unhealthy relationship behaviours, including sexual violence, harassment, stalking or relationship abuse.
During Covid-19 Student Life remains committed to providing support across their range of services. Report and Support continues to provide 24-7 online advice, and for those wishing to report or disclose an incident our dedicated staff and network of First Responders remain available to provide remote support.
We recognise that due to the UK and Scottish Government's Covid-19 policies which obligates the public to stay in their homes, those in unhealthy relationships or those suffering from relationship abuse may need additional support, therefore specific information has been added to Report and Support on staying safe while staying home during Covid-19.