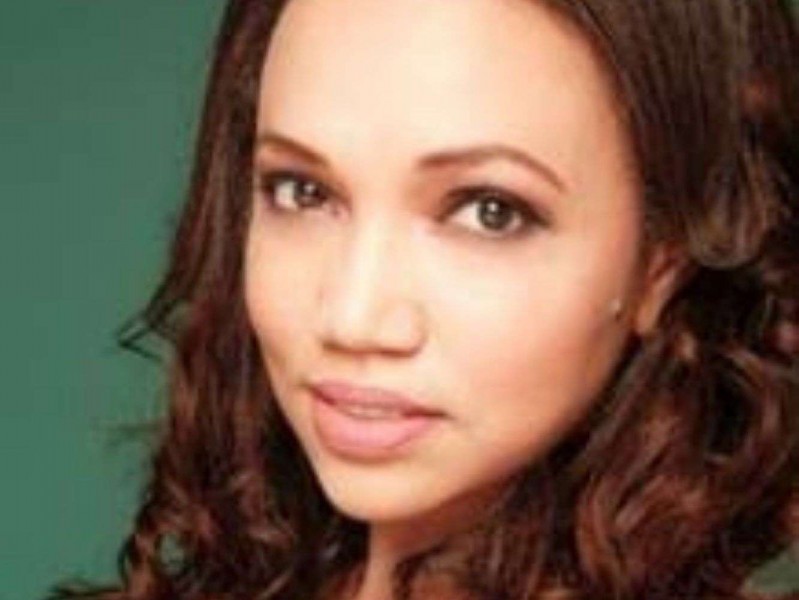 Aisha Kasim, BBC The Apprentice candidate and new Student Enterprise Coordinator
By Jack Stott & Aisha Kasim - 04 March 2022
RGU has hired none other than BBC The Apprentice candidate Aisha Kasim as its new Student Enterprise Co-ordinator as part of RGU's drive to embed entrepreneurship within all subject areas and inject the economy with diverse products and services.
Aisha will play a key role in ensuring all our students can realise their entrepreneurial potential and develop an innovation mindset—whether that be to create new ventures or to introduce innovations in future employment.
As well as course-based activity, Aisha will help to co-ordinate and support extracurricular activities, including workshops and competitions for students to get involved with and grow their entrepreneurial talents.
We caught up with Aisha to find out how students can get involved and, of course, get insight into her time on BBC's The Apprentice!
Aisha! We're dying to know: what's in the room that Lord Sugar enters from before he begins pointing fingers at people?
I didn't access that particular room, however I will say not all is as it seems on that set.
How closely did your experiences of being on the show match what you expected from watching the show on TV? Were there any surprises?
Whilst I was grateful to have been selected to take part out of some 80,000 applicants that year, the actual experience itself was not quite what I'd expected. Once you're in there, it's a bit of a mad house with the BBC production being on such a large scale. For example, it would be standard to take over a big advertising agency in London for the day.
Watching the show, you don't get the gravitas of the pressure candidates are put under, so it then makes sense as to why silly mistakes are made and, of course, shown in the edit. But then that's entertainment. The show just wasn't the right avenue for me.
You're an entrepreneur in your own right. What impact has being on The Apprentice had on your business and you?
Having always been passionate about entrepreneurship and innovation, I ran my first business, Madame Hair, for about seven years which traded relatively well across two Scottish cites. I went on The Apprentice to pursue alternative funding for my invention: the Hot Donut Hair Bun.
Although I didn't win, The Apprentice did give me a bit of a platform and provided new opportunities. For example, being invited to guest exhibit at the British Invention Show, free ad production, being able to inspire others and it is always a topic of interest on my CV. Although The Apprentice was somewhat of a mixed bag, I learned lots from the experience and it did open up my world.
Onto our students' experiences at RGU: if a student has an idea for an innovative new product or service that they don't quite know how to make real, what should they do and how can you help?
Inspiration or a new idea can be a wonderful thing. Often that initial flash requires refinement in terms of practicalities, business model etc. This is the value add that I aim to provide and a student meeting with myself initially as the Student Enterprise Coordinator—just to have a brainstorming chat—could help provide some clarity in all that idea's swirl.
All the student would need to do is book a 30-minute consultation with me via our Entrepreneurship and Innovation Group booking form and we could take it from there. Perhaps they could then plug into other tools/events from the Entrepreneurship & Innovation Group [EIG] to further develop their idea.
What advice do you have for students who are perhaps hesitant to take their ideas forward and test them in the entrepreneurial realm?
Enterprise can seem rather daunting to students, which is understandable. However, if you think about it, they are often in a really good position to pursue enterprise—being involved in up-to-date learning and real time innovation through their study. Innovation has become even more critical given the current global challenges and anyone can contribute to economic and community recovery.
It's natural to be hesitant, but many students have launched many successful ventures because their finger is on the pulse, e.g. Zuckerberg etc. My suggestion for those who are hesitant to take their ideas forward and test them in the entrepreneurial realm is to perhaps not rush straight away into anything, but start off with market research and come along to EIG events, such as Innovation Skills and Enterprise Skills to help get more of a feel for entrepreneurship.
Now's a chance for you to sound off on some of the upcoming activities and events students can get involved in. What have you got going on?
There are lots of exciting activities I have going on. Through our competition sponsors, the RGU Foundation Annual Fund, we have just launched our UN Sustainability Ideas Student Challenge. This monthly competition is running up until June and we are rewarding students with cash prizes who have ideas to help tackle any of the 17 sustainable development goals set by the UN.
Students can apply online [Student Competitions and Challenges].
I am also running the RGU Innovation Award, which helps give current students innovation meta skills. The Innovation Award is an extracurricular programme that explores "how to be innovative" developing that innovative mindset if you will. It's really exciting as students can then use these innovation skills and competencies to start their own business or give them that competitive edge in their future employment. You can see more about this on CampusMoodle.