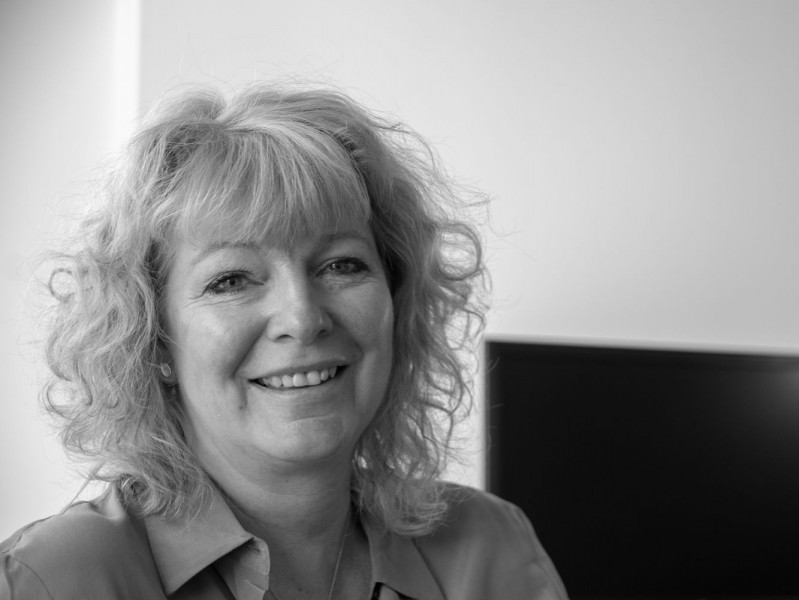 Image by: Euan Stewart, CCB Student on placement in the Research Strategy & Policy department
Professor Flora Douglas: a profile
By Lucy Young, Creative & Cultural Business Student on placement in the Research Strategy & Policy department - 28 July 2022
A profile on Professor Flora Douglas, Researcher and Professor at Robert Gordon University Aberdeen. We sat down to talk about her academic life, and her journey to her position at RGU.
As we huddled into an office at the top of the Aberdeen Business School one afternoon in February, Professor Douglas sat behind her desk, occupied by piles of paperwork and computers. The light hits the windows at the perfect angle to take our pictures of her for the article. For an hour, she takes us through her life and achievements researching things from food insecurity to nutrition.
Professor Flora Douglas began her studies in the 80's at Glasgow University, where she completed a bachelor's degree in Nursing, before moving to Western Australia in 1988. Whilst working as a nurse, this is where she did a postgraduate diploma in Health promotion at the start of the 90's. Returning to Glasgow again in 1993, Professor Douglas continued her studies with a master's in public health before finally beginning her PhD a few years later in 2006, all the while working as a nurse.
"I completed my PhD whilst working part time, so I have worked hard but I've also been helped and encouraged and supported by so many people, so I credit that as much."
A lot of her research has been focused on public health initiatives in deprived areas, and how to assist people through governmental assistance. Professor Douglas is very passionate about how her work can translate into real policy driven change to people's lives.
"When policy directives that come from the government, whether that be UK or Scottish or even NHS Grampian, making those work and making that happen on the front lines of practice is what I'm interested in."
Professor Douglas credits much of the success of her academic career to her practical experience working as a nurse. She emphasised the importance of this context to academic perspective:
"There's certainly a lot of behavioural change research focused on assumptions of people being able to behave in a rational way, and it doesn't take account for the messiness of life. I think it's a real world understanding that comes from my practice- which I wish I didn't have at times because it would let me say yes to a lot of things in research. It's a blessing and it's also a curse."
Professor Douglas said that in the research field she often finds herself thinking, "Seriously, what? The real world doesn't happen like that." In many ways, academics like her can breathe new life into the kinds of research that ultimately make life better for many people.